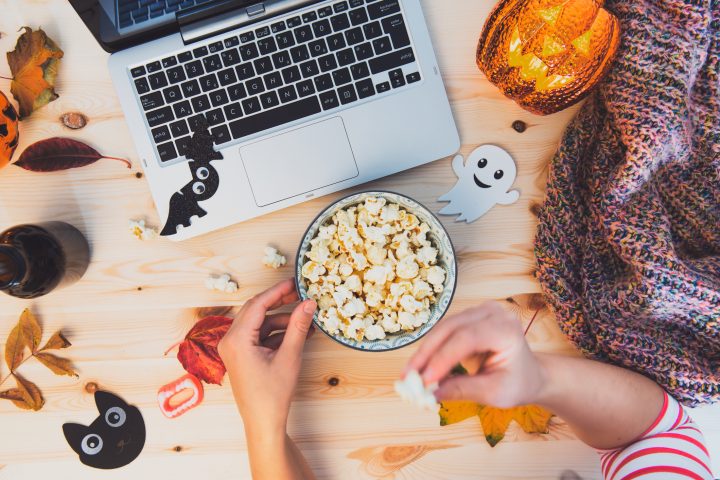 COVID-19 has changed a lot of things since the beginning of the year, but the main change has been our social interactions and our daily outings. Halloween is one of the most social holidays of the entire year. It's literally built around parties and community events.
This begs the question: What can we do this year considering any public or large events are off the table? Just because you can't celebrate Halloween with dozens of people doesn't mean you can't celebrate Halloween after COVID.
SOCIALLY DISTANT INDOOR HALLOWEEN ACTIVITIES
When you think about it, there are a lot of classic Halloween activities that were always socially distant. Now, these festivities can be fun and responsible too.
PUMPKIN CARVING
Pumpkin carving is an absolute must once October rolls around. It's a great stay at home activity, and everyone in your home can participate. Make your pumpkin entirely your own by carving your an original design. If you're feeling creative, or you just want to make life easy, there are a lot of fun designs that you can print for free online.
The best part is that you can pick up the supplies while you're getting your groceries. That means no unnecessary trips! All food stores will have pumpkins, and if you're lucky, your grocery store has a holiday section where you'll be able to find those adorable pumpkin carving kits. If not, a steak knife and a big metal spoon work just as well.
If you don't like carving pumpkins because it's too messy, don't forget that you can paint them instead. Sure it's fun and easy, but it's also significantly easier to clean up than carving.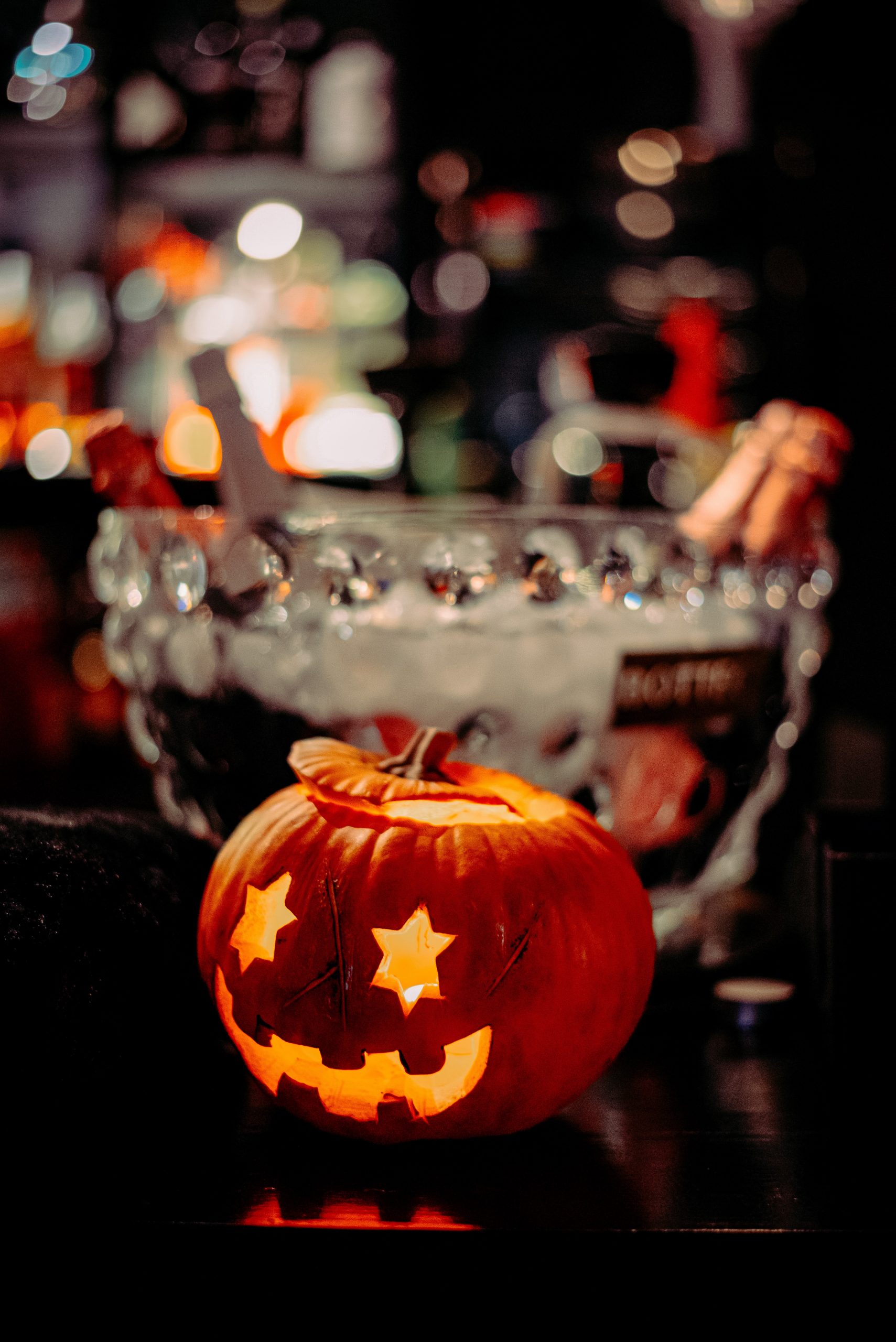 MOVIE MARATHON, BUT MAKE IT SPOOKY
Movie marathons and Netflix binges have been a quarantine go-to but now is your chance to watch all of the fantastic, funny, spooky, and scary movies Halloween has to offer. There's a spooky movie for everyone. Go scary with the classic Halloween or Friday the 13th movies or keep it light with Halloweentown and Monsters Inc. There are no wrong answers.
In case you're feeling lonely this Halloween after COVID, host a Netflix watch party. It's a Google Chrome extension that allows you to watch Netflix with your friends while messaging in a chatroom. If you don't want to download the extension, video chat with a friend while watching the same show. Just make sure to hit the "play" button at the same time.
MAKE MEALTIME CRAZY
Fall food is always yummy and heartwarming. Being able to make creamy soups, spaghetti squash, and pumpkin bread is the best part of the season. Halloween gives you an opportunity to take it one step further. You can dress up breakfast, lunch, dinner, and snacks to incorporate the holiday spirit into your day.
Bat, pumpkin, and ghost cookie cutters can be the difference between a typical meal and a festive one. Sure, you can make Halloween shaped cookies, but you can also make sandwiches, pancakes, eggs, cheese for charcuterie boards, and much more with these cookie cutters.
Spooky season drinks are not only delicious, but they can really add to the holiday. Witches Brew, Pumpkin Juice, and other Halloween cocktails are a cool addition to your Instagram feed, and they're also outrageously fun to drink. Don't forget to add gummy worms as a garnish to add a bit of extra holiday excitement.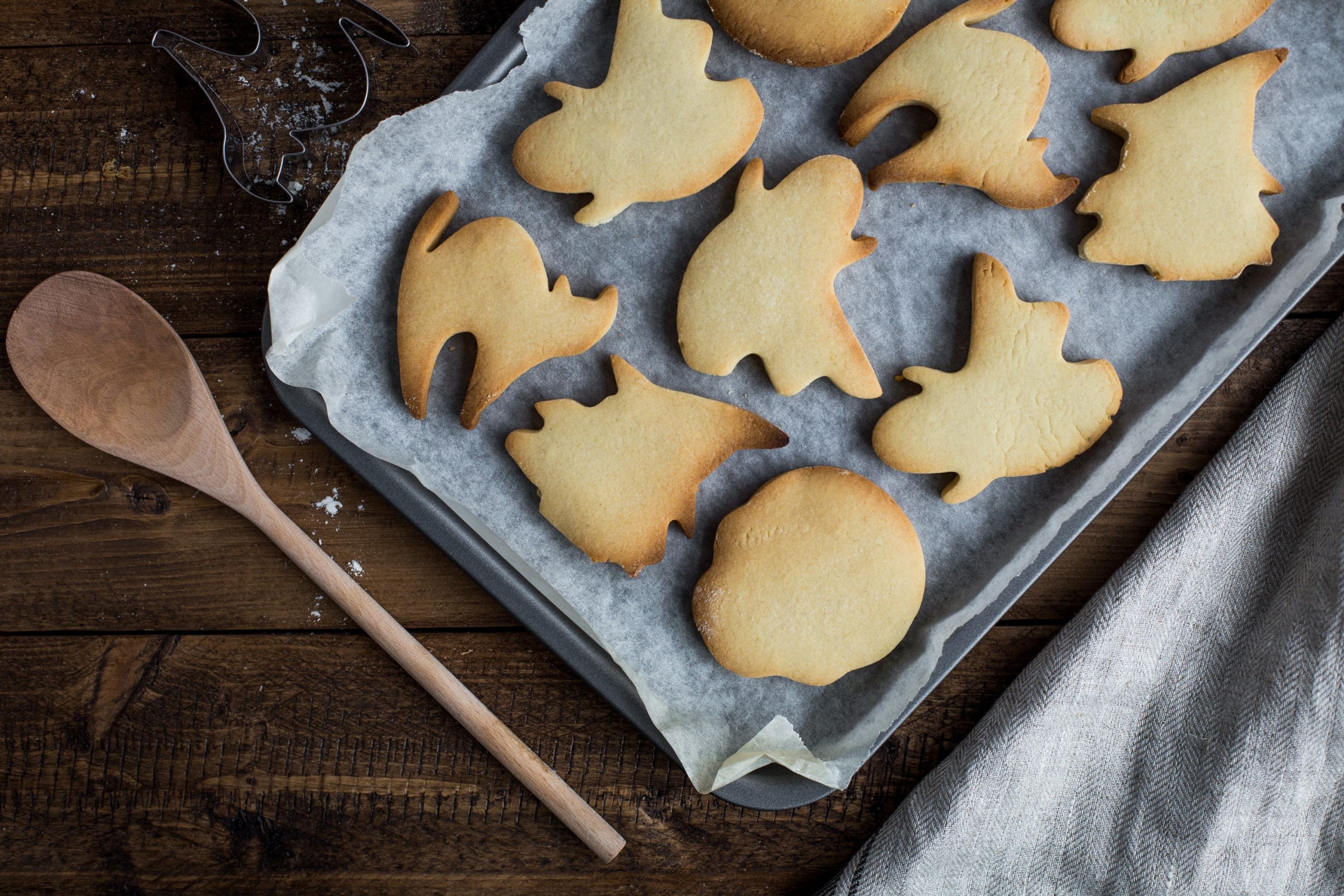 SOCIALLY DISTANT OUTDOOR ACTIVITIES
Staying inside can be fun but fall has some of the best weather out of the whole year. Halloween after COVID doesn't mean that you can't go out and enjoy it. Be sure you don't forget your mask and hand sanitizer!
HAUNTED TRAILS
Theatrical groups that have created haunted houses in the past know that confined spaces and screaming guests aren't exactly the safest conditions anymore, even with masks. Some have found a loophole by creating haunted trails or drive-thru haunted roads.
When looking for a haunted trail, make sure it is outdoors. It's also important that everyone is walking in the same direction to avoid crossing paths with other parties. The scares won't be as up close and personal as they have been in past years, but it will still be a fun and interactive experience. Make a reservation and be patient with the staff. They'll want to keep as much space as possible between you and the party ahead of you.
Drive-thru haunted roads are also becoming very popular. They're similar to drive-thru Christmas light shows, except they have skeletons instead of Santa. These might not be as exciting or scary as the haunted trail, but you can bring snacks and hot apple cider in your car to enjoy during the drive. This is also one of the safest outdoor Halloween experiences because you never leave your vehicle.
PUMPKIN PATCHES AND CORN MAZES
One thing they can't take away from us this Halloween after COVID is our pumpkin patches and corn mazes. They're outdoors, which makes them a fantastic option for a Halloween activity. The best advice I can give you for them both is to get there as early as possible. They'll be super busy by the afternoon.
Pumpkin patches, or pick your own pumpkin farms, have been doing their best to spread out the pumpkins to keep everyone socially distant. Take hand sanitizer with you and use it before and after you've picked your pumpkins. Before you take your pumpkin into the house, clean it off with soap and water.
Corn mazes are a bit more difficult to navigate when it comes to COVID. You should always be wearing a mask when you're in public but wearing one in a corn maze is very important. The walkway is always thin, and it will be tough to keep all the traffic going one way once people get lost in the maze. Even if the maze has a limited capacity, there is a high chance that you will run into another group.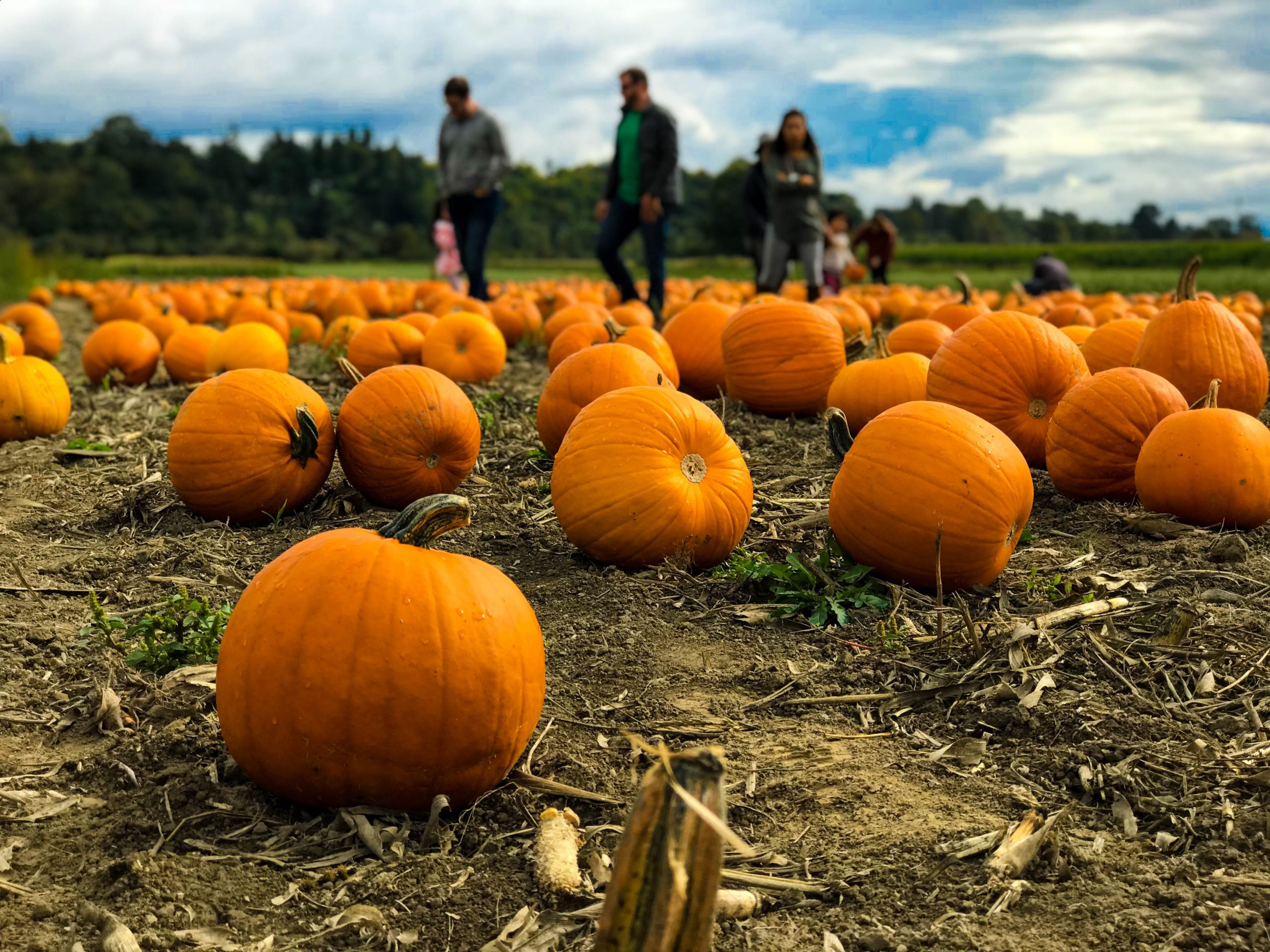 There are so many options for you to celebrate Halloween this year, even though COVID ruined trick-or-treating and parties. It's still possible to enjoy a lot of the classic holiday festivities. Know your limits, check the infection rate in your area, and always wear a mask. Stay safe out there, ghosts and ghouls!