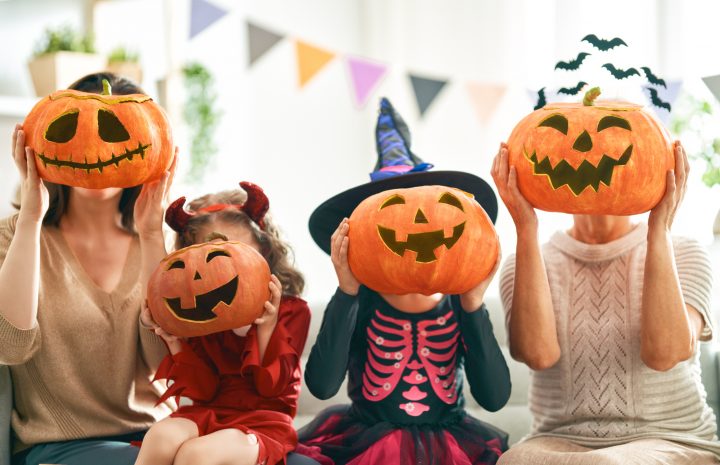 This year, Halloween is going to look very different. It's going to be easy for your kid to become cranky and disappointed by the lack of trick or treating, candy, and costumes. With a little elbow grease and the help of at home Halloween activities, this spooky season can be a lot of fun!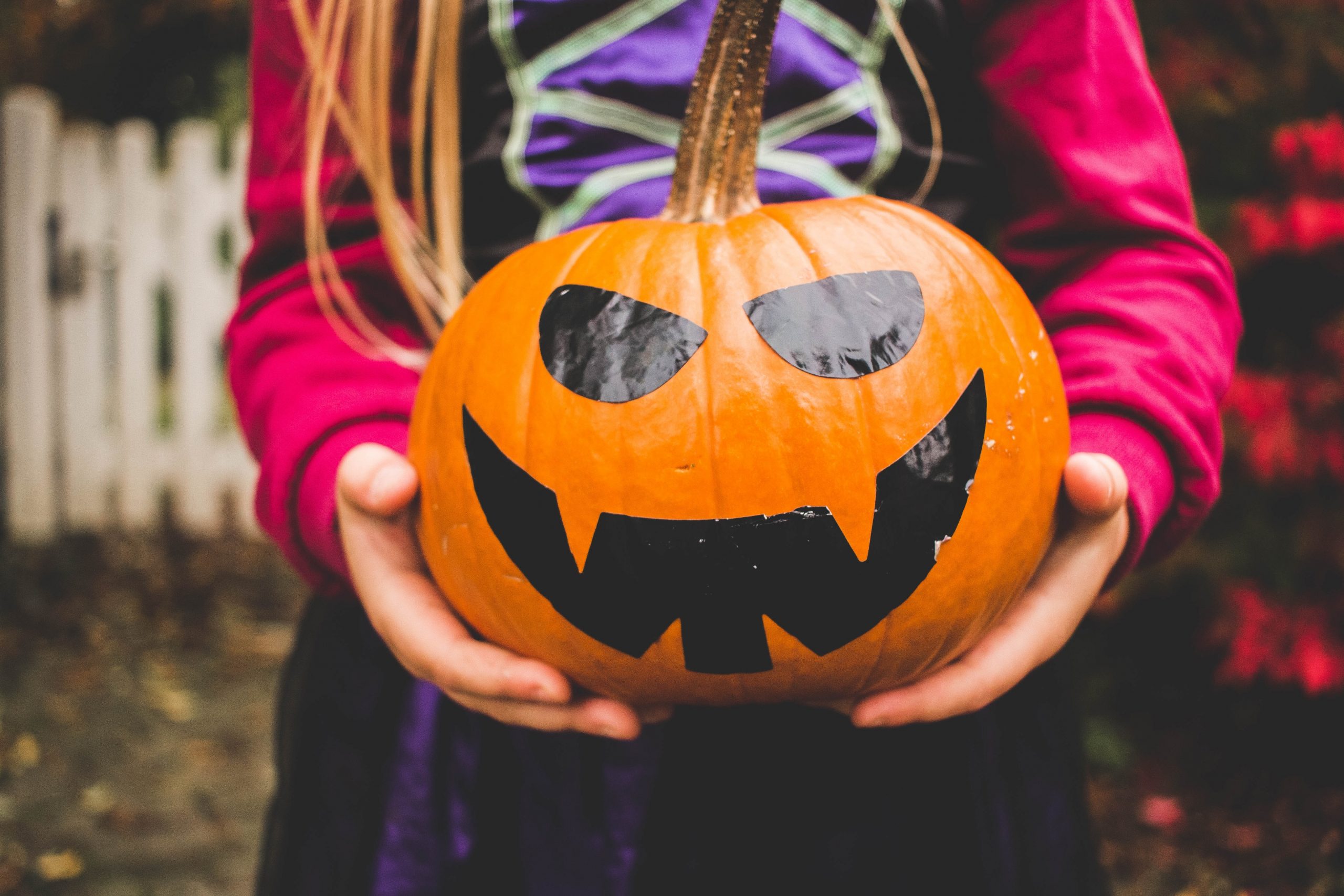 Classic Activities
Let's start off simple with some classic at home Halloween activities that the kids love every year. Just because a pandemic hit, doesn't mean you have to get rid of tradition. 
Jack-O-Lanterns 
Carving pumpkins is a time tested tradition. People have been carving vegetables and squash for over 10,000 years. There's no need to stop now. This entertaining activity will get your kids creative juices flowing. It'll also give them, or you, a great arm workout while scooping out the guts. 
The best part is that the whole family can enjoy it and take part in the fun. Kids will always love getting messy. Teenagers will love that they can put their cool pumpkin on Instagram. You'll love the memories of the quality time you get to spend with everybody. 
Don't be afraid to decorate your pumpkins instead of carving them, especially if you have smaller children. Googly eyes and paint make excellent pumpkin decorations, and sometimes it looks better than a carved pumpkin. Add a ribbon around the stem for some extra flare. 
Festive Crafts
Halloween crafts are both festive and time-consuming, which makes them the perfect activity for this COVID season. Crafts will keep the spirit of Halloween alive while keeping everyone safe and indoors. Even better, there's no mask required.
If you want to keep it simple, you can have your kiddo paint on a paper plate and create their own monster. You can also paint rocks to look like jack-o-lanterns, black cats, or ghosts. Remember when all the kids went through that phase when they wouldn't stop making slime? It's time to bust out those skills and make an extra spooky slime.
Maybe you prefer your crafts to be more structured, or you have older kids who can handle a more detailed craft. Arts and crafts stores like Michael's are great places to find craft kits. They're affordable and often make incredible decorations once they're made. There are kits for people of all ages, so you can craft with your little one!
Dance Party
Big parties and parades may be out this year, but there's never a bad time for a dance party! This epic at home Halloween activity is a blast, and it counts as exercise. It's a fantastic way to let your kids burn off the sugar high from the candy they ate. 
Spotify or any music streaming platform will have a Halloween music playlist. All you have to do is hit the play button and let them go at it! Let them dance as crazy as they can. Show them all the old school dance moves like the running man or the sprinkler.
Take it up a notch by finding a spooky dance tutorial video for a Halloween track like the "Monster Mash". Learn the dance with them! Follow along, step by step, until everyone in your family is a master at the "Monster Mash" dance. 
Special For Quarantine 
Innovations have to be made due to the pandemic, but innovations mean that there's room for creativity! Who knows, maybe your family will love these activities so much that they'll become new traditions.
Candy Hunt
Trick or treating is a no-go this year, but your kids are still going to be begging for candy. Don't just hand it over. Make them work for it! There are a few different ways you can set up a super cool candy hunt. 
Think of it like an egg hunt. Hide some candy around your house for your kid to find. Stash them in the pumpkins you've carved, the fake spider webs, their toy box, and anywhere else you can think of. If the weather permits it, hide some candy outside too! You've decorated for Halloween. What better way to appreciate your décor than hiding candy around all of your fake tombstones?
You can also get fancy with the candy hunt and turn it into a ghost or pumpkin hunt! Head to the dollar store and pick up white and orange tissue paper, ribbon, and a black marker. Wrap a few pieces of candy in the tissue paper, tie it with the ribbon, and draw on either a ghost or a pumpkin face. It's an elevated and crafty way to do a candy hunt!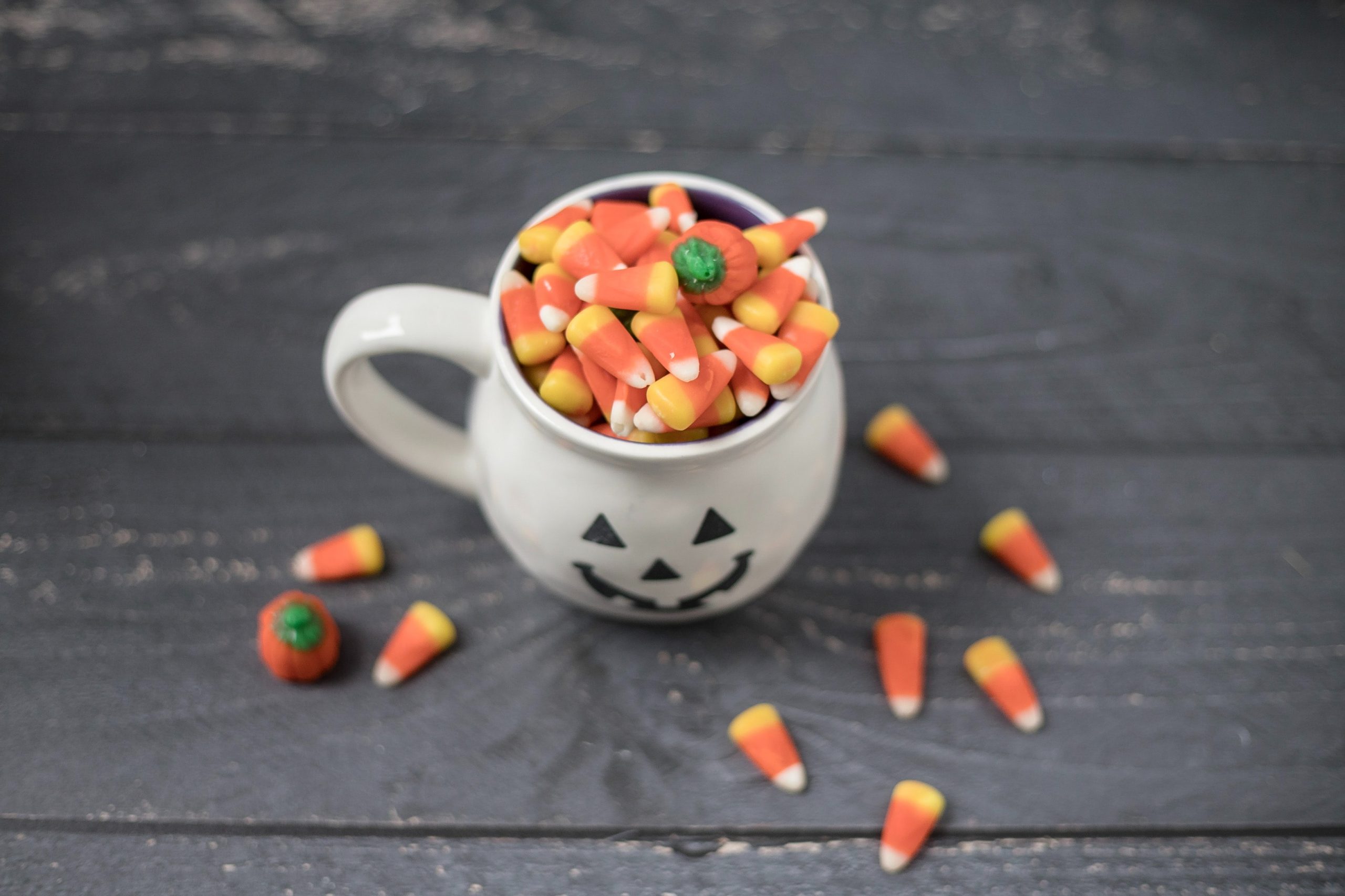 Like this idea, but don't want your child to have so much sugar? Do a scavenger hunt instead! Same idea, but instead of finding candy, they'll find clues. Then you can give them a bag full of goodies once they finish the hunt. The goodies don't have to be candy. Dollar stores have a ton of cheap and fun toys like spider rings and plastic witch fingers. 
Zoom Costume Party
Everything is happening over Zoom these days, so why not bring a little Halloween fun to the world wide web? Call up the parents of your kid's best friends and throw an online costume party. Get your child dressed up, prepare some snacks, and let them have some socially distant fun. 
You know the worst part about this Halloween will be that they can't wear their costumes out trick or treating, so this is the next best option. There are also so many activities that can be done over Zoom so the kids can enjoy their call. 
Parents can take turns reading Halloween stories while the kids munch on popcorn. You can print out Halloween themed BINGO cards and give out pieces of candy or goody bags to the winners. 
Crafts are also a great activity to do over Zoom. Have all the parents get black and orange face masks and some fabric pens. The kids can chat while they decorate Halloween themed masks and then show off their beautiful designs at the end. 
As trick or treating, parades, and parties get canceled, don't become discouraged. You'll find the perfect at home Halloween activity for you and your family.