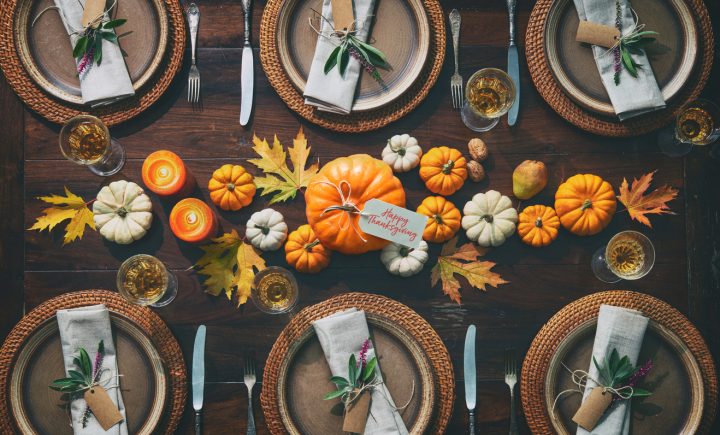 So, you've decided to throw a Friendsgiving. Good for you! Thanksgiving is all about celebrating all of the people you've been grateful for in the past year. Since we dedicate Thanksgiving Day to family, Friendsgiving is a unique way to celebrate your chosen family, your friends. It's also a great way to have two big Thanksgiving meals! 
Throwing a Friendsgiving can feel overwhelming, but it shouldn't be. You're inviting your best friends into your home to celebrate the year you've had. They're your support group, and they'll support you on Friendsgiving too. If you're still nervous about throwing the dinner, here's a four-step guide to throwing the best Friendsgiving ever.  
Step One: Invitations
Obviously, the first action you need to take is to pick a date. The night before Thanksgiving could work, but it's going to be hectic. The best course of action is to make it on the weekend before Thanksgiving while everyone is in town. Talk to your friends beforehand! If you're all going to be alone at home on Thanksgiving Day, have Friendsgiving on Thanksgiving Day. Do what's best for your group.
Create your guest list. Beware! Never invite more people than your house or table can comfortably hold. The last thing you want is for your guests to feel cramped at the table or even while walking around and socializing. Know the limits of your home and work within them. 
At the same time, don't forget about your friend's partners. Include them in the count when you're sending out invitations. If you don't, the first question your guests will ask is if they can bring them. It'll be hard for you to say no.
When it's time to send out the invitations, send them out in the best way for your group. That could mean sending out paper invitations, or it could mean sending out a text or email. Whatever will work to get the word out. You know your friends best. Don't forget to put a date for them to RSVP! Make the date about a week before the dinner to give you, and everyone else, enough time to buy food and prep.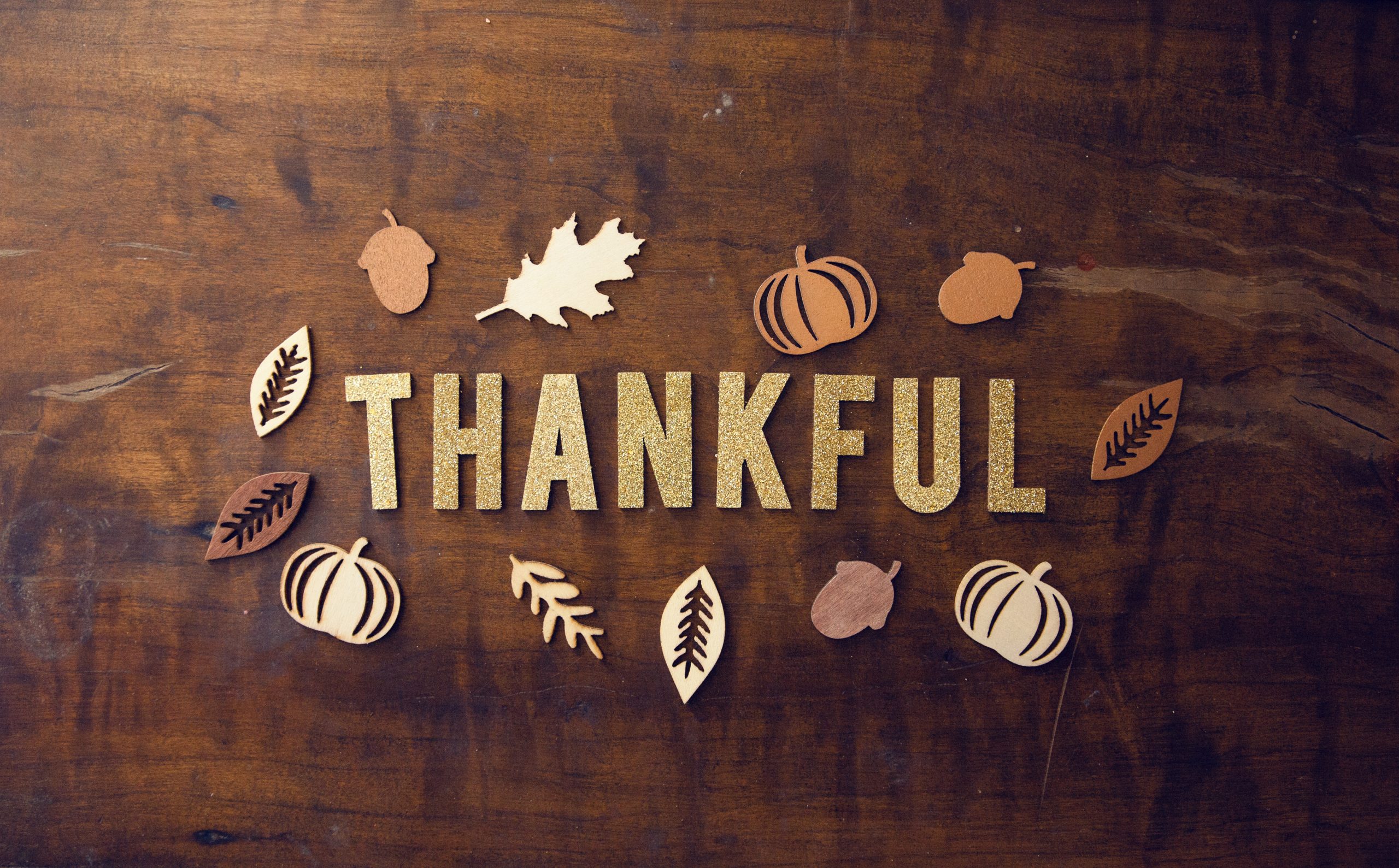 Step Two: The Menu
First things first, the host is in charge of the turkey. It's a big responsibility, but you can handle it. Even if you've never cooked a turkey before, the best time to do it is when you're surrounded by friends. Remember, the golden rule for when you're buying the turkey is one pound per person. Add on a few extra pounds if you want leftovers. 
Then, the sides are the duty of the guests. No matter how you do it, make sure you keep track of who is bringing what dish. If you don't, you might end up with ten different desserts and no stuffing. This holiday is fun because you can have your guests bring their favorite or most exciting dish that they always have at their family's Thanksgiving. 
If you think your group of friends would do better if they are assigned side dishes, you can do that too! This is a great way to ensure that you have all the food and drinks you need. It's a no-hassle route to the best Friendsgiving. Give them basic guidelines, like "dessert" or "casserole," and see what they come up with. 
Speaking of dessert, don't overlook it. Dessert is essential, especially the pie! Still, you don't want to have too much. A pie or two is enough, maybe with some cookies and coffee. Don't go crazy; everyone will be full from dinner. 
Add some spice to your Friendsgiving by making a holiday drink. Make a big batch of sangria or mulled wine. Chop up some apples and throw in some cinnamon sticks to make it extra festive. It will get everyone into the holiday spirit.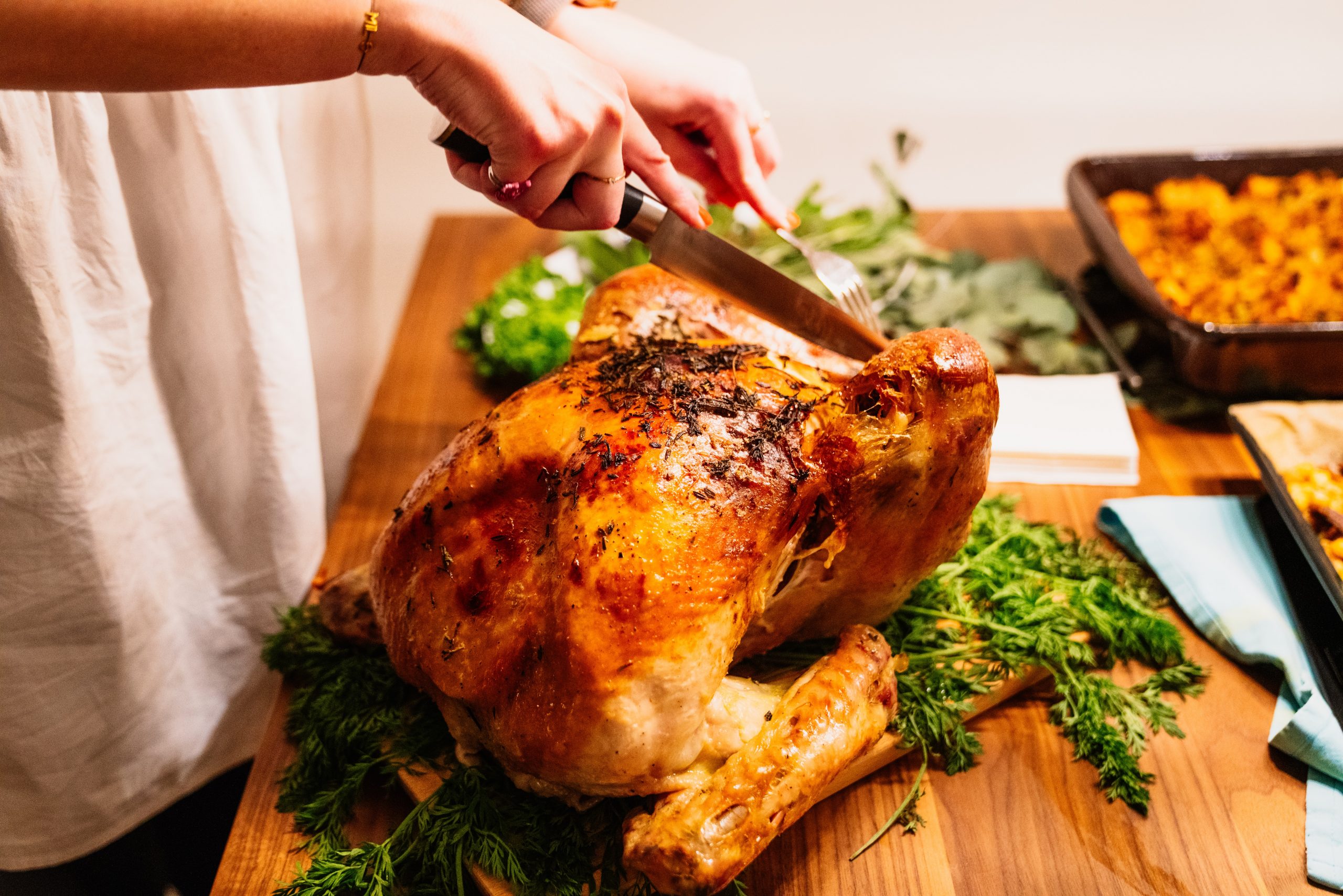 Step Three: The Setup
Food over décor every time, but if you want to get fancy do it! Break out the fancy plates and check out Pinterest to learn how to fold your napkins elegantly. DIY a festive centerpiece with a cornucopia and fall leaves. Do as much decorating as you want, but don't think it will make or break the day. 
The most crucial aspect of décor is to make sure that you have enough plates, glasses, utensils, and chairs for all your guests. You do not want to be short on the essentials. 
In addition to the turkey, it's also the host's job to set the mood. Find or create a holiday playlist! As you're choosing songs, remember your audience. Don't pack your playlist with Christmas songs if your guests won't appreciate it. There are plenty of holiday neutral Thanksgiving songs like "I've Got Plenty to be Thankful For" by Bing Crosby or the holiday classic "There's No Place Like Home for the Holidays." 
If you feel comfortable, invite some friends to come over early to help with prep work. Everyone needs help sometimes, and the holidays are the best time for people to go above and beyond to help the people around them.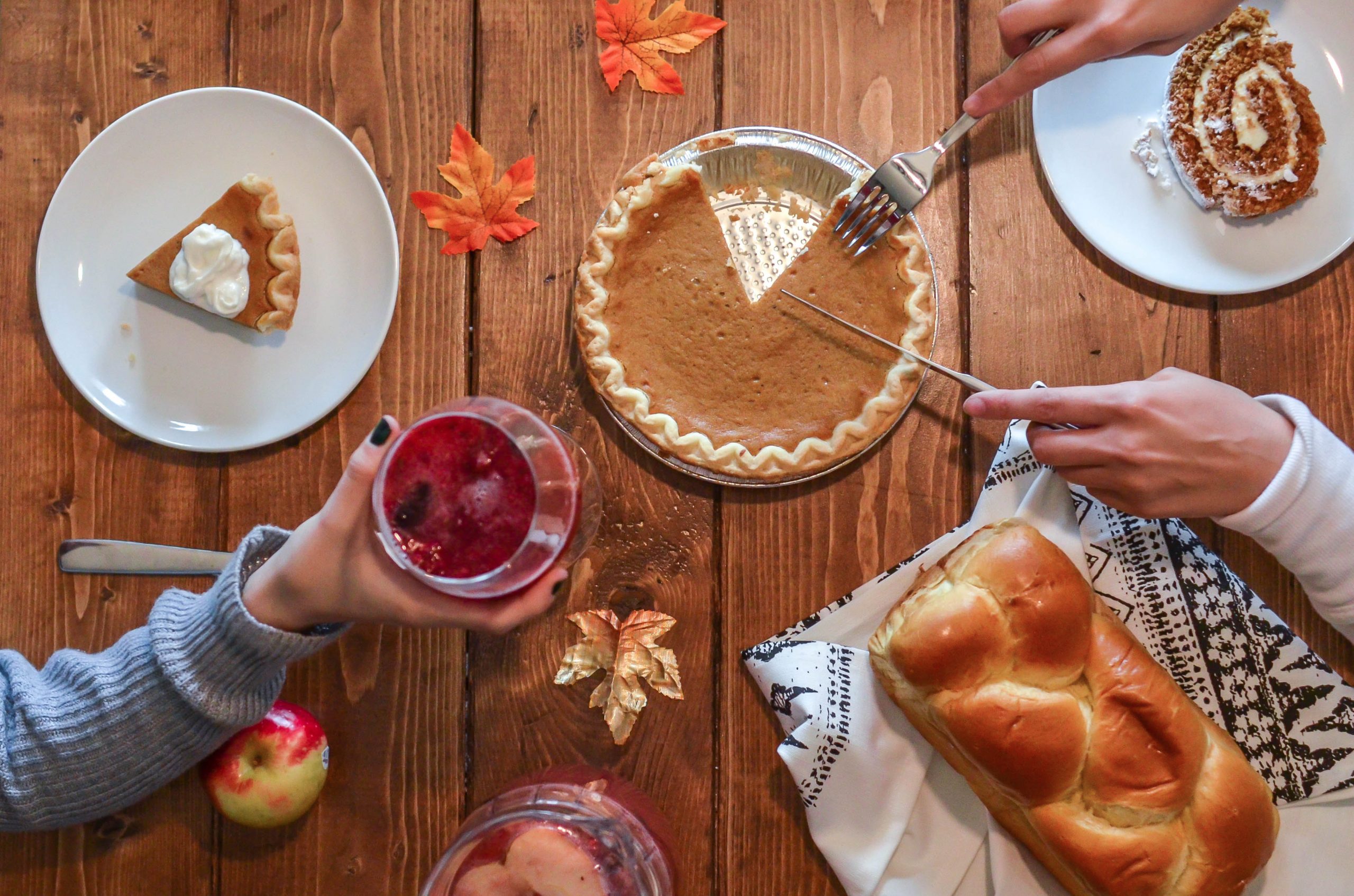 Step Four: Friendsgiving
Before you do anything else, get some ice or tell one of your guests to pick up the ice! Extra ice is always needed but often forgotten because you need to get it the day of the event. If you want cold drinks and chilled wine, ice is something that you cannot overlook. 
Once the party gets started, take some time to go around and have everyone say what they're thankful for or their favorite memory of the year. Reflecting on everything you've been grateful for in the past year is one of Friendsgiving's most important features. 
Once the night is over, have containers prepped specifically for leftovers. Pack all of your guests a doggy bag to take with them, so you're not bombarded with leftovers for the next week. Send all of your guests off feeling thankful that you're in their life. 
Everything can't be perfect, so don't expect it to be. It's not about the food or décor. The most important part of the day is spending time with your close friends. Celebrating your year together is what will truly give you the best Friendsgiving.