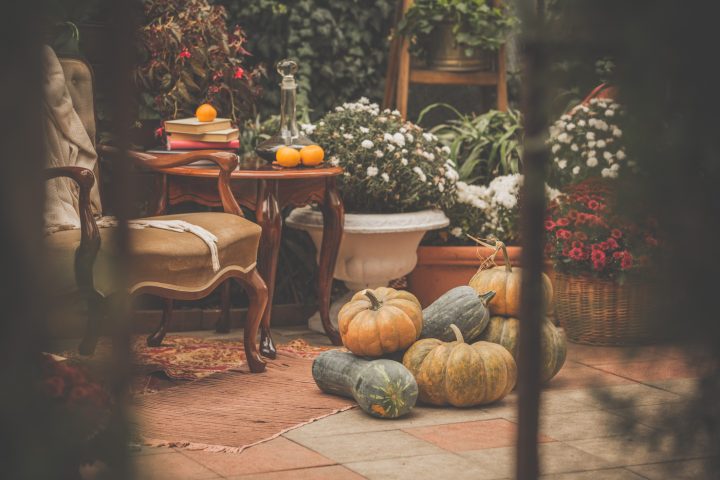 Sometimes, it feels like everyone's favorite season is fall, and we don't blame them. The fall activities, warm colors, and cozy textures are enough to make anyone swoon. The trouble is it can become mundane. Every fall blurs into the next because everyone uses the same home décor trends.
Everyone uses burnt orange, pumpkins, and leaves. It doesn't feel like there's anything new or fresh. Well, we're sick of it. So, we scoured the shelves and internet to find you this fall's latest home décor trends! 
Furniture 
Let's start with the larger and more noticeable changes you can make. The first is room dividers. After everyone fell in love with the open floorplan concept, they knocked down all of the walls they could. Now, some people are trying to bring back a more separated and cozy space with room dividers and partitions. 
You can use them to block off parts of a room or block an archway, so two rooms no longer connect. The great part about this trend is that you can use a room divider if you want total privacy but using a partition will let you keep the energy of the two rooms connected. 
The partition also gives you an opportunity to decorate another surface and provide more storage. A lot of partitions come with shelves or drawers, so make sure you're paying attention while you're purchasing. They can make a huge difference in your space and available storage.
Another type of furniture you can introduce into your home is a modern cottage style. Cottagecore chic became popular last year, but it's developed into a modern and urban cottage style. It will give you a rustic vibe while fitting in perfectly with your modern aesthetic. It's also the perfect styling for fall. 
To find this style, you should be looking for wood grains, neutral colors, and leather materials. Most items that feature these styles will fit in perfectly with this new modern cottage aesthetic. You will also be able to utilize these pieces in the winter.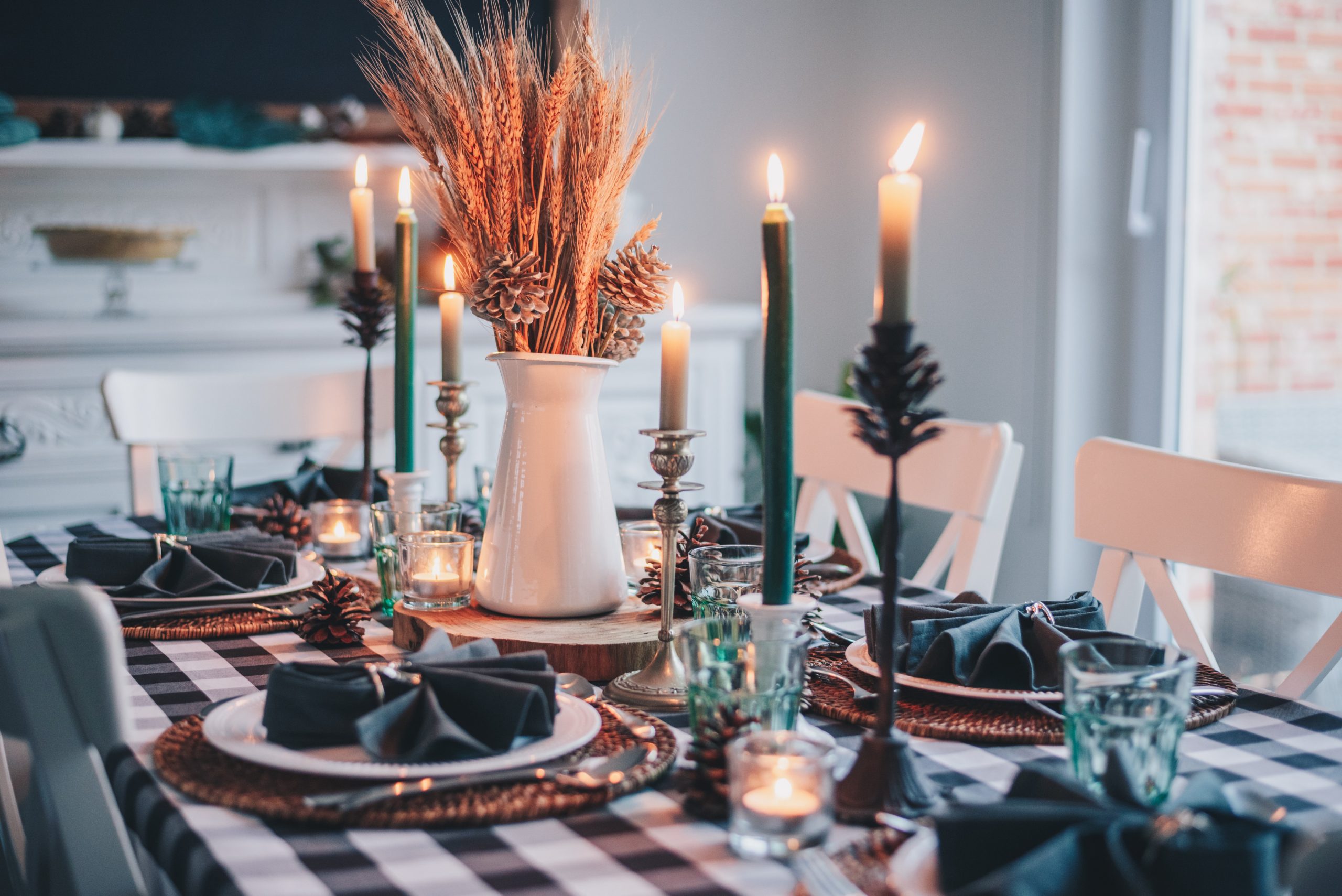 Textures
All of the designers are loving the tarnished texture on metals this season. In a way, this home décor trend goes hand-in-hand with the modern cottage vibe. You'll see a lot of distressed wood with cottage trends, and tarnish also provides a well-worn and aged look. Still, the metal shine will add to the modern feel.
Vegetative textures, like the ones you find on gourds and pumpkins, are also coming into play. Mostly on decorative gourds and squash, but on other home décor items too! This trend is pretty specific to fall, but we're happy to see that these bumps aren't being seen as ugly anymore. If they're good enough for Martha Stewart, they're good enough for us. 
Finally, designers are bringing velvet into fall. This traditionally winter texture is expanding its horizons into autumn. Velvet is typically presented in jewel tones, but its entry into fall lets velvet come in oranges, olive greens, and burgundy. 
Have some fun with this texture. Use it on your couch, bedspread, and your windows. It will warm up any room and give you a beautiful transition into winter. We highly recommend this texture, especially if you're in an area of the country with very cool falls, like New England.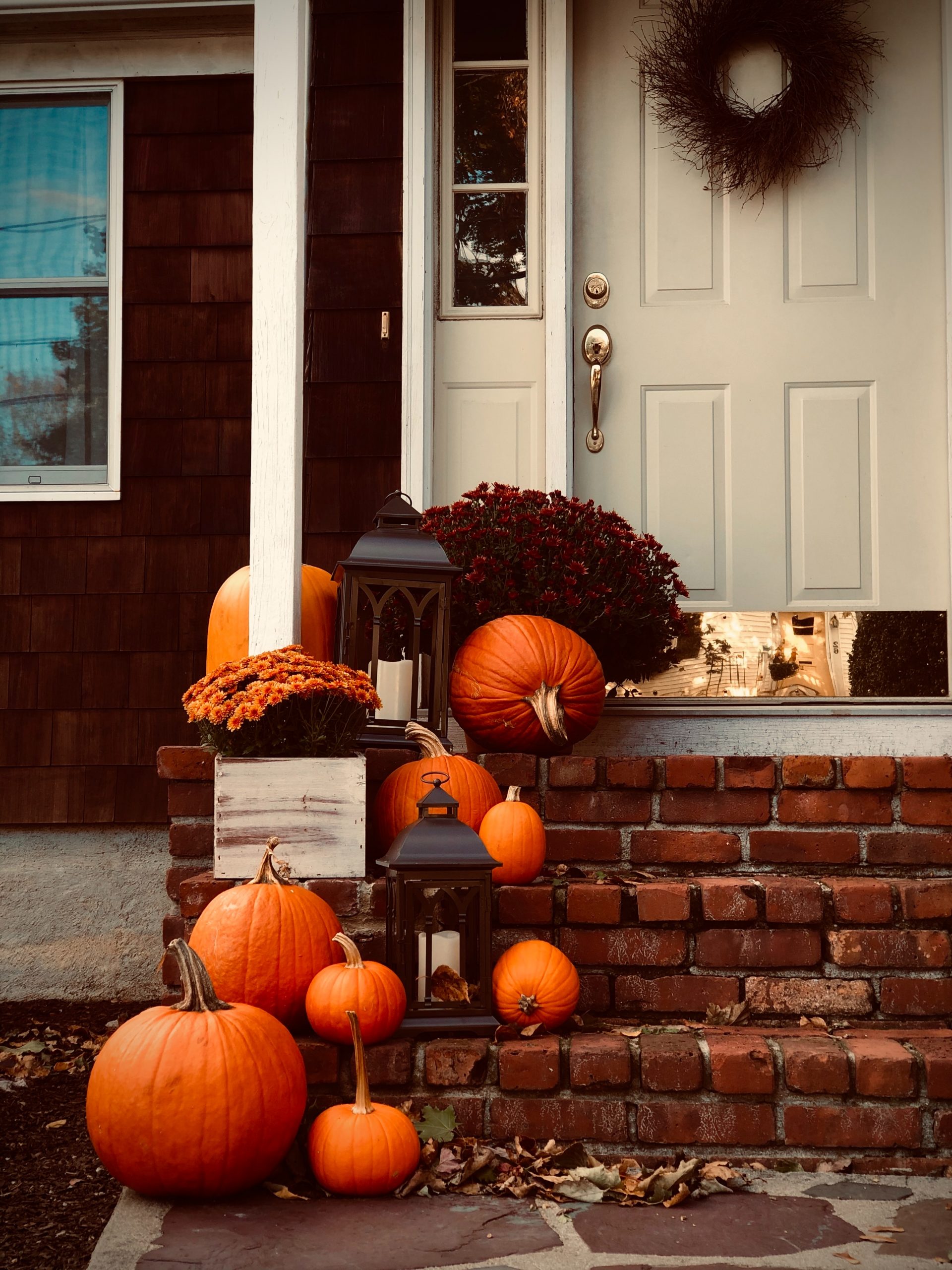 Color Combinations
This season's number one color combination is chocolate and pumpkin! Not only does it sound delicious, but it looks incredible too. Of course, pumpkin orange and dark brown aren't a new fall trend, but not many people intentionally put them together. 
You can use this color combination on a large scale, like with your paint color and furniture, or you can create a centerpiece using these colors. Color combinations are the easiest trend to incorporate into your home because you only need a little bit of creativity for it to work in your space.
Color combos can also be an excellent inspiration for all of your fall crafts! Let's be honest, autumn is craft season, and it can be challenging to choose your color scheme. Start with chocolate and pumpkin, and then add in some of your favorite greens. You'll be ready to craft in no time.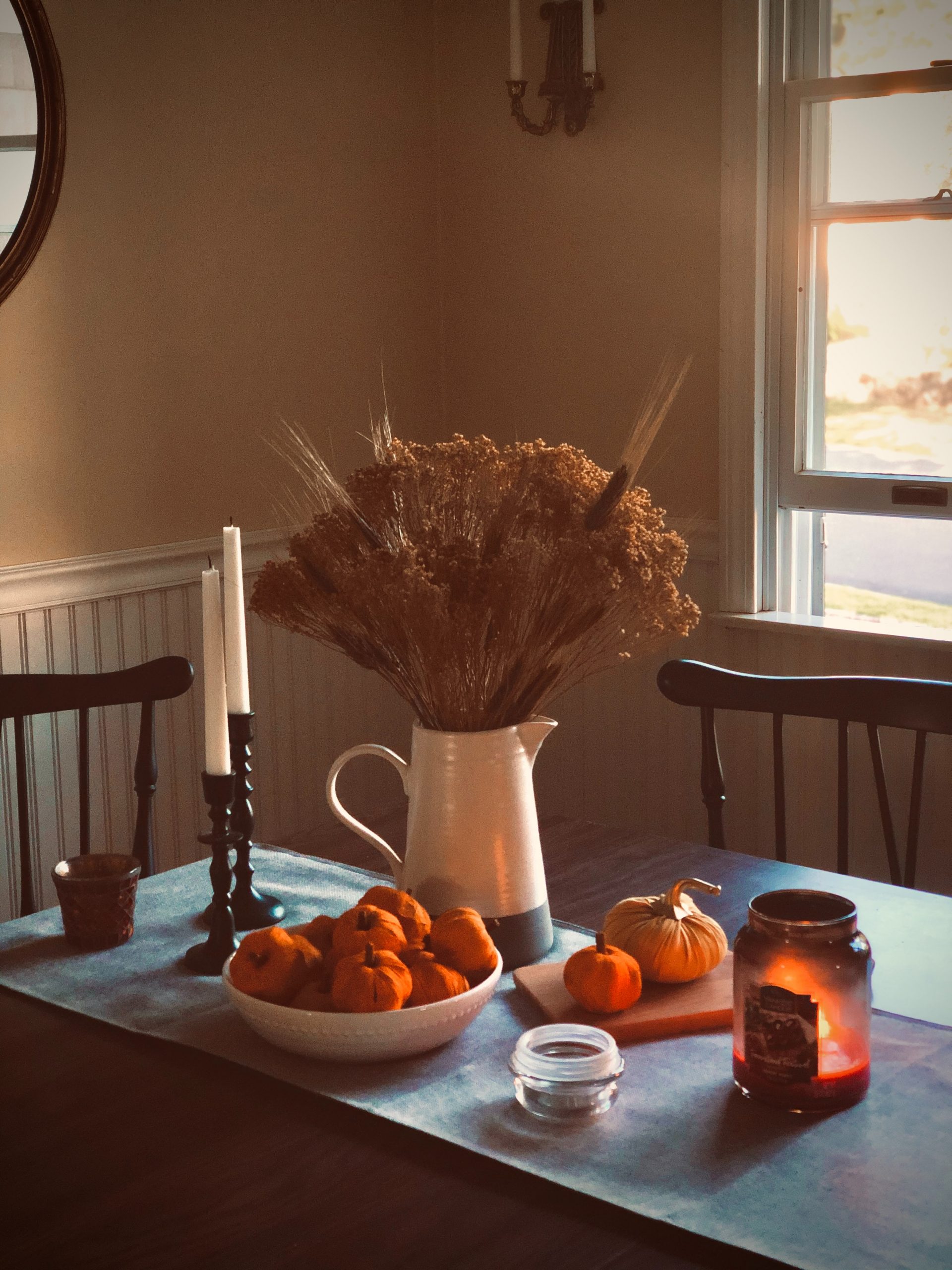 If orange and brown aren't your thing, black accents are also on-trend. Black accent décor is another easy to incorporate style. You can add it to any room, color scheme, design, or style. Black is the ultimate neutral, and fall is a great season to add this trend to your décor. It will also flow nicely into winter.
Once again, this is an easy trend to add to your crafts, and because it's one color, you only need a good can of spray paint. Feel free to update any of your old home décor items by giving it a quick layer of black paint and letting it dry. You can also play around with the different types of textured spray paint to make it more unique. 
If you do want to go all out with the black accent trend, you'll still only need a can of paint. Give your dining room a black accent wall, paint your doors black, or paint your kitchen cabinets black. It's only paint, so if you get tired of it after a few seasons, cover it up!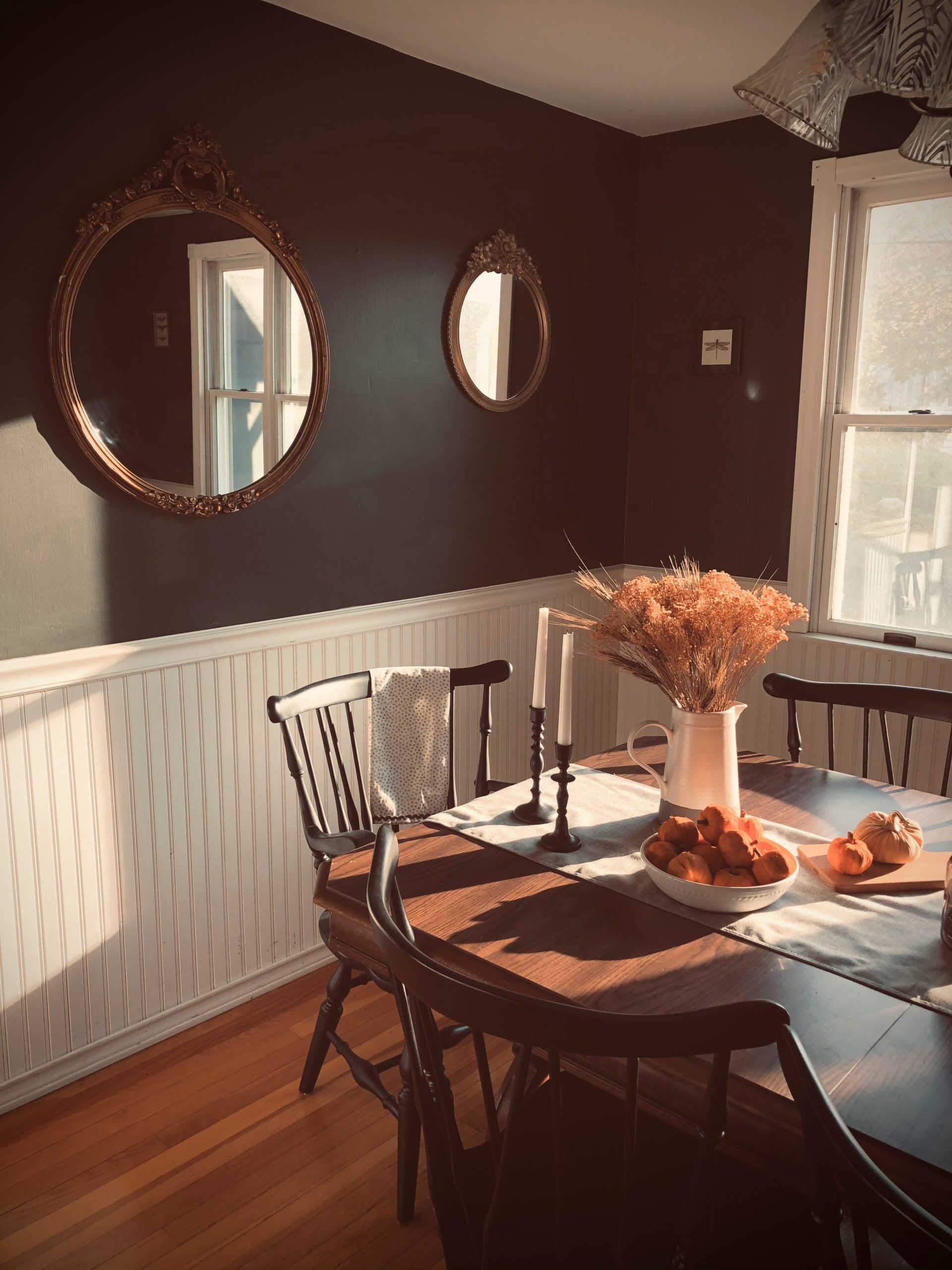 Have Fun With It!
Fall activities are a ton of fun, and that's the spirit you should take while adding all of these fall home décor trends. Adding new home décor isn't supposed to be stressful; it's supposed to be fun. The way you decorate your home should bring joy and comfort to you and your family. 
Of course, if you're happy with the traditional fall décor, keep it up! It's tradition for a reason. The typical autumn color scheme will never go out of style, and pumpkins will always be the perfect addition to your front porch. Mix the old trends with the new ones so you can find your ideal fall style. Whatever you choose, we hope you're happy with it.