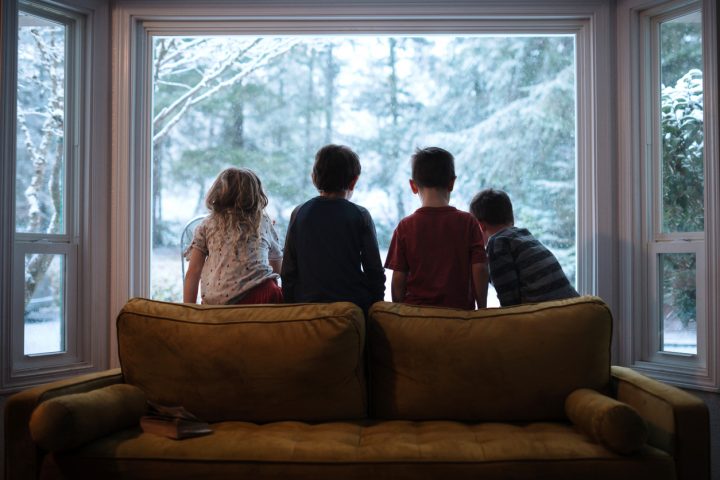 For many families, winter means bundling up inside to avoid the harsh weather and colder temperatures. Whether or not you live in a place with milder winters, you may be looking for seasonal activities for your family in the comfort of your own home. Every idea on this list is kid-friendly and can be enjoyed indoors.
CREATE CLAY SNOWMEN
Don't get a lot of snow where you live? Your kids can still build their very own snowmen, and these ones won't melt! Just get a container of bakeable clay and start creating. Mold a classic three-tiered snowman, or let them go outside the box and build a sculpture from their imagination. Keep the clay moldable by adding small amounts of water until you have your perfect creation, then bake it per the container's instructions. Continue the activity with paint, or enjoy your clay snowmen as is!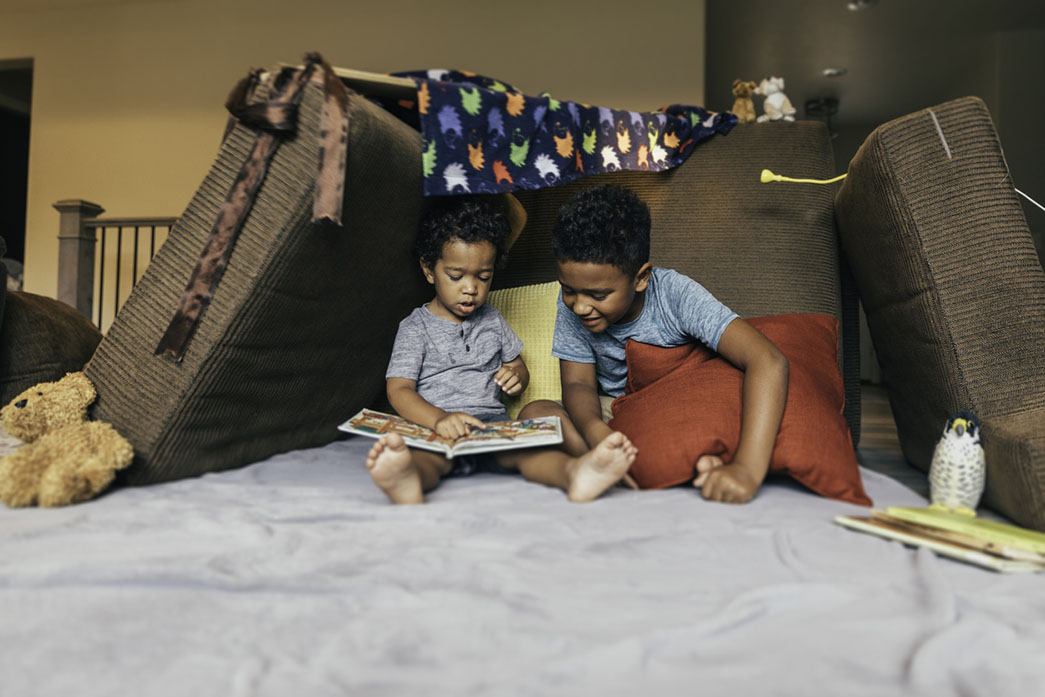 INDOOR OBSTACLE COURSE
This idea is for the parents of kiddos who have some energy to kill! With only objects within your home, you can create your very own obstacle course. Use the coffee table or chairs for them to crawl under. Then use pillows, blankets, or other soft objects for them to jump and climb over. Come up with some unique challenges and this will be a fun game as well as a learning experience for them! You could keep it lighthearted or make it competitive by timing them.
INDOOR SCAVENGER HUNT
A more low key idea in comparison to an obstacle course, is to host an indoor scavenger hunt. Collect random items, or perhaps a few of your children's toys, and hide them throughout the house. Be sure to keep a note of the items you use and where you place them- we don't want anything getting lost for good. Then, write kid friendly clues leading them to the hidden location! This is another activity that is not also fun but gets their little brains going as well.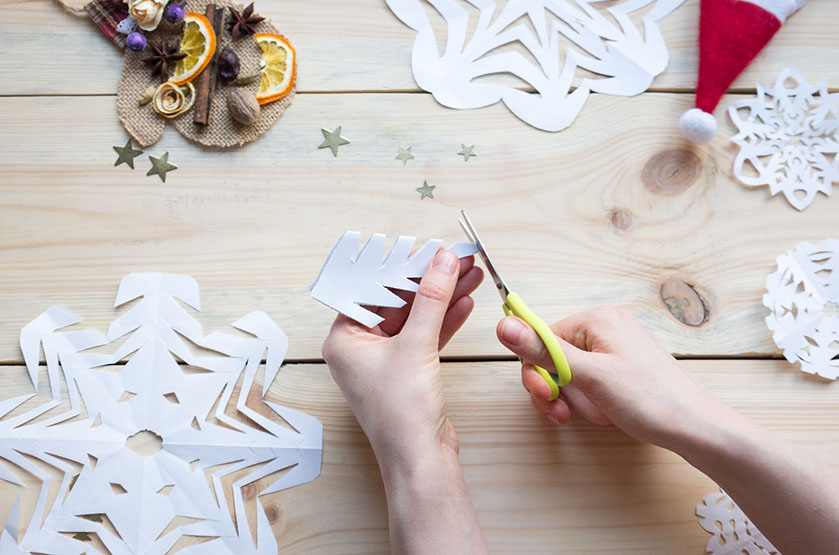 MAKE IT SNOW INDOORS
Turn your house into a winter wonderland by creating snowflake paper cutouts. For this activity you probably have all you need already at home: paper and scissors! Of course, this will be an activity requiring adult supervision. 
Fold up a piece of paper multiple times, then use the scissors to make creative cutouts along the edges. Once you've made all your unique snowflakes, use string and tape to attach them to the ceiling and create a constant snowfall all throughout the house!
WRITE AND PERFORM A PLAY
For the families with older kids, or the more theatrically inclined, you could put on your very own play. Let them create their own characters and world, and help them write a storyline. Go into their closets or dress-up bin to create costumes, and perhaps even bring out the makeup. Create a makeshift stage and let them put on the play for you and your spouse and other non-performing family members. You may want to have the video camera going for this one!
MASON JAR SNOW GLOBE
This winter craft requires a bit more preparation and items from the store. However, it's sure to be a winner as you will be creating your very own snow globes from mason jars! You'll need mason jars, glue, a small foam ball, glitter, and whichever figurines are going to be inside your snow globe. Then, you'll need distilled water and glycerin. Glycerin suspends the glitter in the water to create that snowfall effect, while also preserving the decor items in the globe. It can be found at your local craft store or pharmacy section in the grocery store.
Simply cut the foam ball in half and glue the flat side to the inside of the jar's lid. Then, use glue to place your winter trees, houses, deer, or other figurines. Don't be afraid to get creative with paint and glitter. After it dries overnight, fill the jar with water, glitter, and glycerin and secure the lid onto the jar. Allow it one more night to dry before turning or shaking it. Finally, enjoy your very own snow globe creation!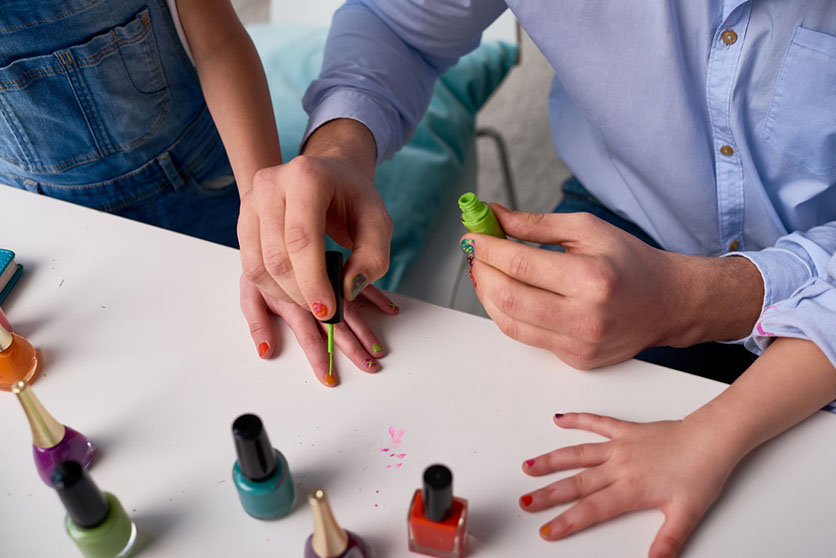 NAIL AND HAIR SALON
Give your kids a day of glam and self care by setting up a home nail and hair salon. Get all the supplies you have like nail files and polish, curling irons or straighteners. Let them pick out their favorite color and choose a hairstyle. THey will love getting pampered! You could even let them pick out special outfits from their closets or dress-up. Then, put on a mock photoshoot to let them show off their new looks!
There are plenty of ways to have fun at home indoors. These activities simply take some planning, creativity, and your loved ones to enjoy them with!
Sources:
https://kidsactivitiesblog.com/63623/indoor-activities-winter/
https://www.popsugar.com/family/photo-gallery/45706330/image/45710778/Sing-Karaoke
https://www.familiesfirstindiana.org/winteractivities?locale=en
https://www.makelifelovely.com/easy-clay-snowman-decoration/
https://www.bhg.com/crafts/mason-jar-snow-globes/