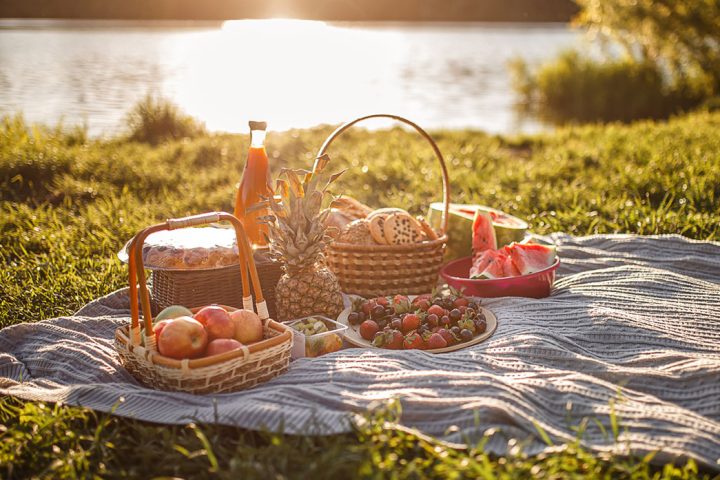 We're waving goodbye to the cold brisk months, and embracing the warm weather ahead! With the temperatures increasing, the option to spend more time outside becomes available to us. The past few months have kept us bundled up inside, so you may be itching to get out and explore the great outdoors. 
If you're at a loss as to what to do first, we've compiled a list of fun outdoor activities. These suggestions are for adults, although you could bring your kiddos along as well. They can be enjoyed by yourself or with your significant other!

START A GARDEN
While this idea may take the most amount of work, we also think it would be the most rewarding. Starting a garden in your own backyard can yield for yourself beautiful greenery and delicious vegetables. If you're a beginner, no worries, you can still grow a successful garden. The easiest beginner friendly plants to choose from are lots of leafy greens such as spinach, salad greens, and basil. Another easier veggie to grow is a zucchini, although it does need a lot of space in your backyard. 
If you do decide to take on this venture, start planning now. A well thought out garden is more likely the successful one. If you start small, do your research, and set reminders to tend to your garden, you'll have fresh produce in no time.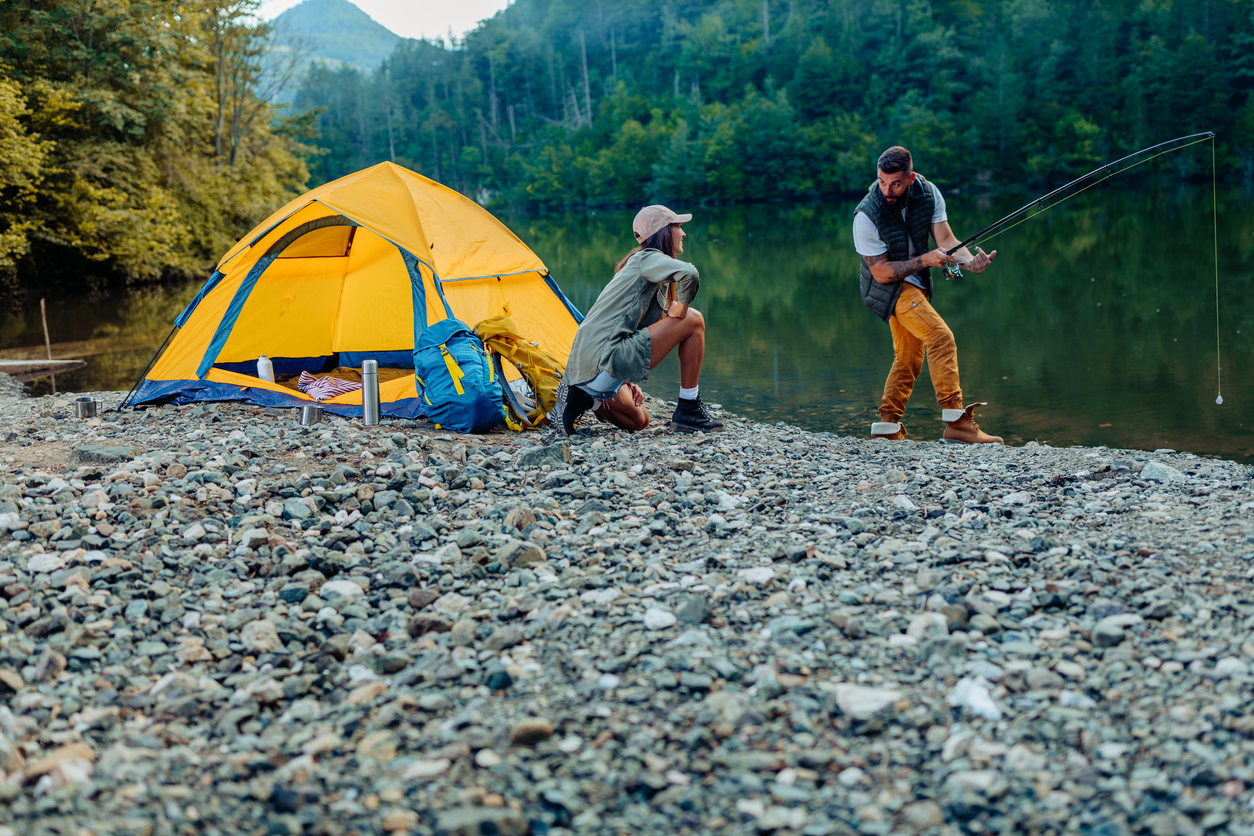 GO FISHING
For a relaxing day out in the sun, pull out your fishing rods and get out on the water. If you don't have a place for public fishing near you, you may want to travel and make it a day trip. Make sure you find a location that allows public fishing, and research the appropriate bait for the types of fish in your area. 
The key here is to be patient, as most of the day is to be spent waiting. The benefit to this activity is that the goal is to have a day in the fresh air, to relax and let your mind wander. If you bring a friend or significant other, then it's a great time to have deep conversation. Bonus points if you end up catching something!
CAMP UP
This suggestion is a multi-day or at least overnight one. As the weather warms up, those with an adventurous spirit may enjoy a mini camping trip. You can find public designated camping grounds that may have amenities such as restrooms and fresh water. These sites may even allow you to reserve a space, or be on a first come first serve basis. 
If you're more of an introvert or recluse, then you can scout out a dispersed camping spot. These spots can be found in national or state parks. They will likely offer privacy and amazing fews of surrounding nature, but will be without facilities and water, so you will need to be more prepared. A few camping must-haves are waterproof clothing, fire starters, a portable camping stove, and a camera for the keepsakes!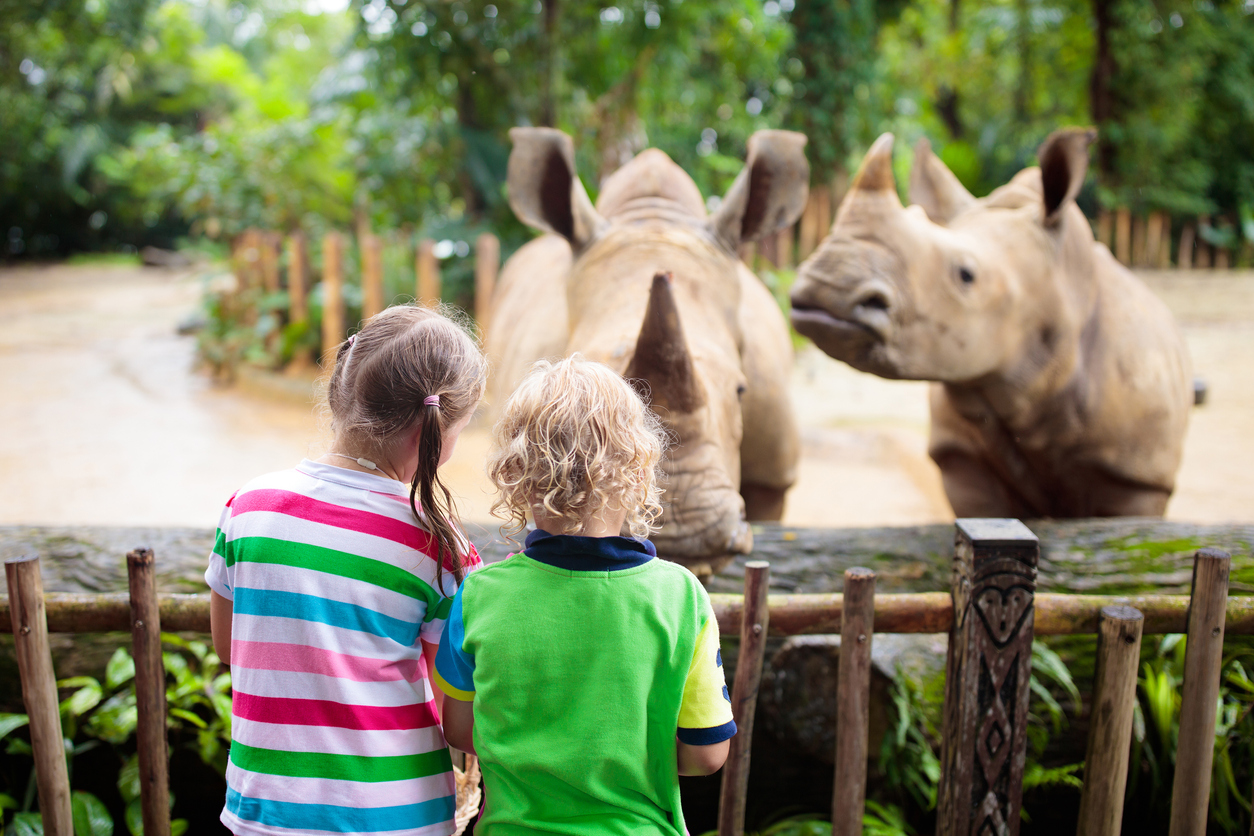 TRIP TO THE ZOO
Take a trip to a local zoo to meet all its cute and exotic animals. This idea is fun for adults and children alike. No two trips are the same! For this venture, you'll definitely want comfortable shoes, some water, and a non-flash camera to catch all those cute animal moments.
TAKE ON A NATURE HIKE
If you want to get out into the great outdoors, but don't have the time or equipment for camping, find a nearby route and take a nature hike instead! Like with camping, make sure you have all the hiking essentials: lots of water, hiking shoes, sunscreen, and a snack. 
If you're new to hiking or the area, we'd definitely suggest choosing a beginner's hiking route and bringing your spouse or a friend. Nevertheless, this adventure is a great way to be amongst nature and in the fresh air, while putting yourself up for a challenge.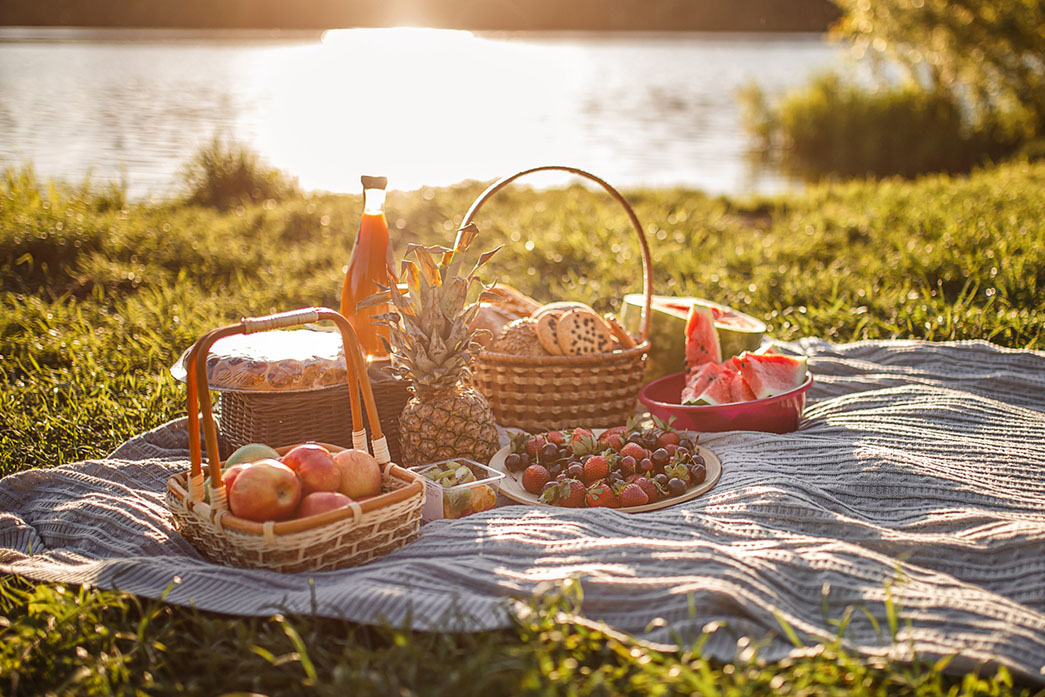 HAVE A PICNIC
This option is fun and allows for more spontaneity, and that is to have a spring picnic. You can visit a local park or nearby public gardens that will be filled with fresh blooms and lots of fields to picnic on. As for food, we recommend packing the food and drink in a stable cooler, and filling the pretty picnic basket with other picnic items. 
The easiest foods for a picnic would be sandwiches, fruits, and snacks. Other essentials would be thick blankets, silverware and glasses, sunscreen, and some wet wipes for easy clean up. Of course, bring your spouse and/or children to enjoy the day with.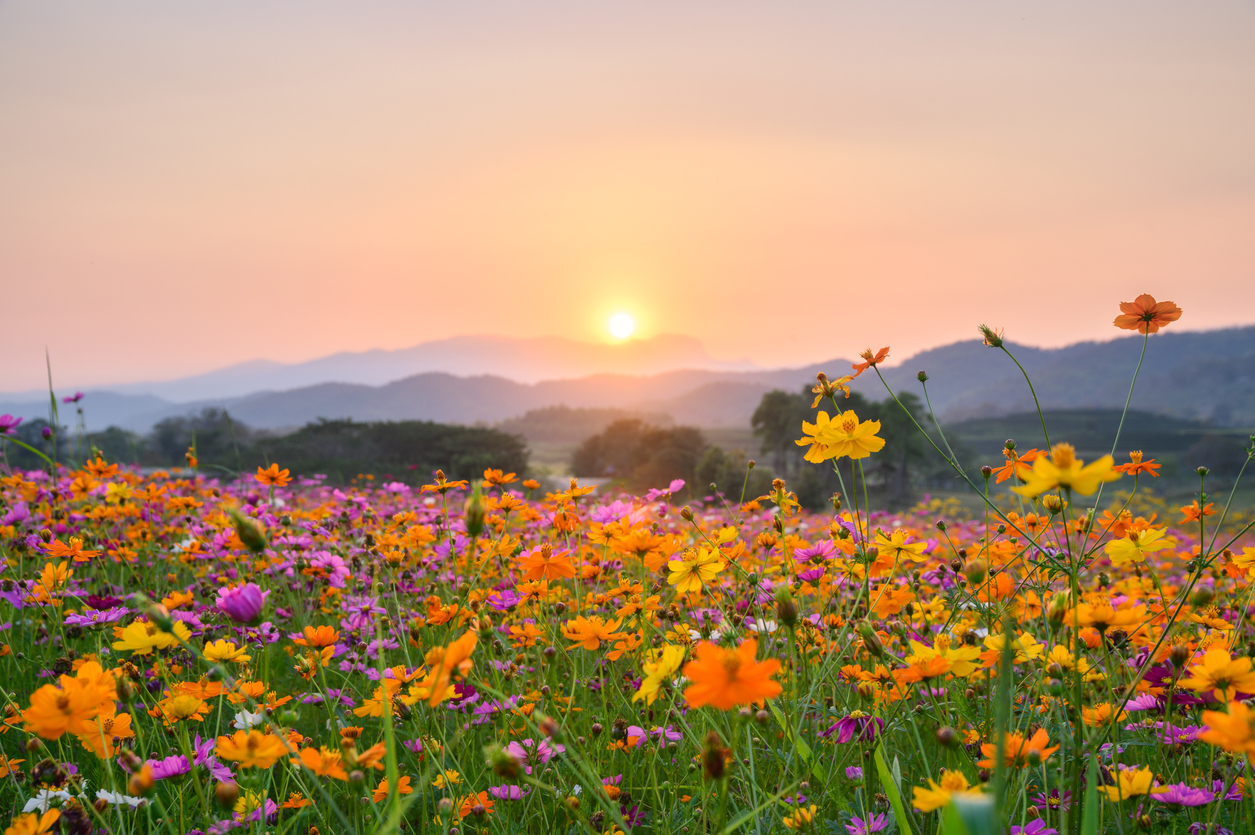 HOST A FLOWER PHOTOSHOOT
If you haven't taken some couple or family photos in a while, take advantage of the new blooming flowers of spring and have a photoshoot. In most areas, you can find a field of wildflowers near you that would be the perfect spot for some romantic shots. Alternatively, you can find a local park or local garden for your photo backdrop. 
You can make it a casual affair and snap some candids with your smartphone, or make it a professional event with a hired photographer and styled outfits. Whatever you choose, you will have captured memories while getting outside and amongst the warm weather.
GO GOLFING
Another idea for spending the day outside is to try your hand at a round of golf. You and your spouse can head to a golf course and spend the day honing your skills. Or, for a kid friendly (or inexperienced golfer) option, you can simply find a nearby sports park and play putt-putt. Whatever you choose, this would sure to be a fun way to get outside while playing a game and getting exercise!
Sources:
https://gatheredagain.com/spring-activities-for-adults/
https://www.bobvila.com/slideshow/10-easy-to-grow-vegetables-for-beginning-gardeners-47616
https://www.gardenersworld.com/how-to/grow-plants/gardening-for-beginners-10-tips/
https://www.skilledsurvival.com/camping-essentials/
https://www.yummly.com/dish/733484/how-to-pack-a-perfect-picnic
https://www.rei.com/blog/camp/ask-an-expert-where-can-i-camp