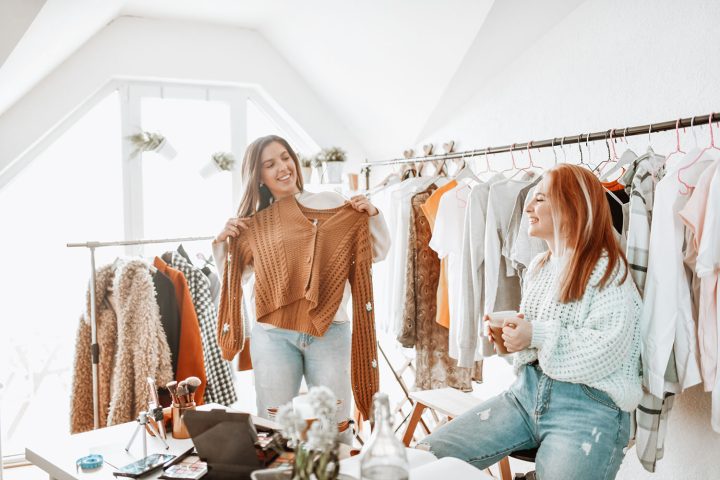 As we transition from winter and into spring, the weather changes may make our wardrobes end up a little confused. While it's still too cold for tank tops and sandals, it's far too warm to bundle up in thick sweaters and boots anymore. So, stuck on what to wear? We've come up with styles that are as practical for the season as they are fashionable. Here's some inspo on appropriate wear for the temperatures while still staying on trend.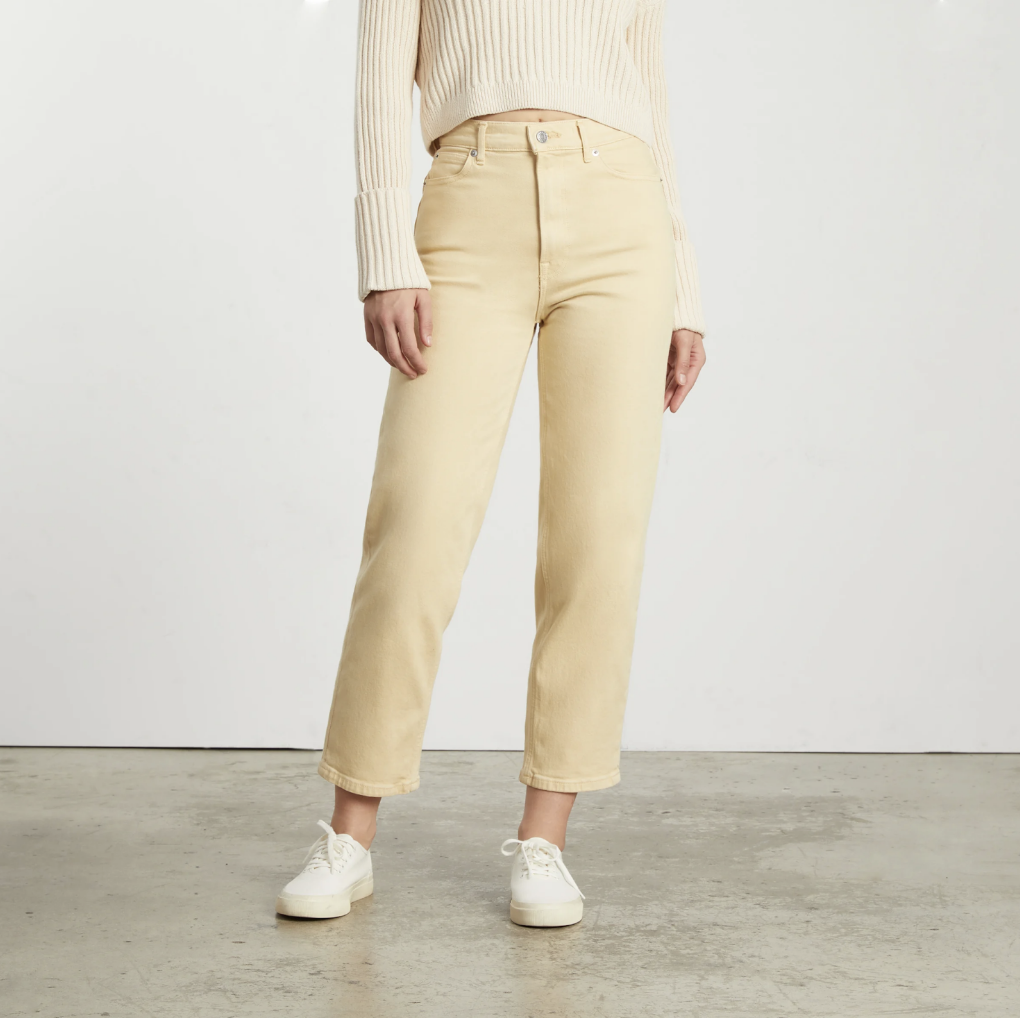 THE PALE PANT
To keep your legs covered but to brighten things up for the season of spring, swap out your thick and dark colored denim for some light colored pants. Try a pastel blue, or a pale yellow, like these pants from Everlane. This is the color soybean, and these high waisted pants are made with organic cotton. They come cropped at the ankle, which is perfect for some airflow in these rising temps. This pair of pants also come in the springy colors of aqua and lavender.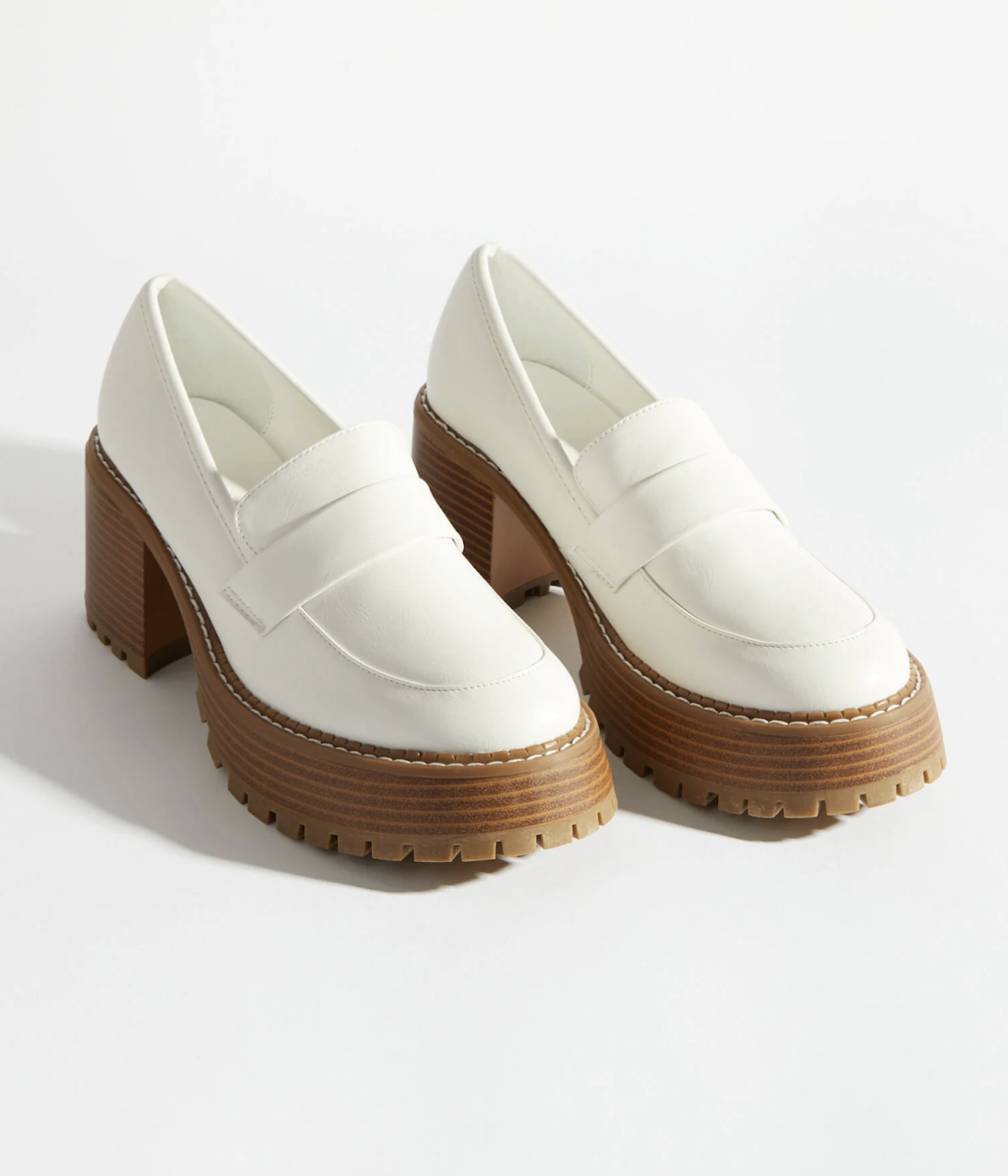 THE LOAFER
While it's still too cold to bust out the handy slip-on sandals and a bit too warm to keep wearing our combat boots, we think the loafer shoe is a classy middle ground. This shoe is sturdy, on trend, and can dress up outfits that we don't want to pair with sneakers. We think this Joleen Chunky Loafer from Altar'd State is the perfect shoe for the winter-to-spring transition. The white color brightens up our outfit, but the coverage keeps our feet warm while we wait for the weather to heat up.

THE CARDIGAN
The cardigan is the pinnacle article of clothing for a winter to spring transition. It's a knitted sweater with an open feature allowing airflow for maximum comfort in these not-warm but not-cold temperatures. When paired with dresses or t-shirts, it also allows for removal on those unexpected warmer days. 
We love the versatility of a cardigan and always have one on hand for the season, such as this cropped cardigan from Lulu's. This cardigan is lighter weight and cropped at the waist, making it even more appropriate for springy temps. We love the puff sleeve detail, perfect for the delicate vibes of spring blooms.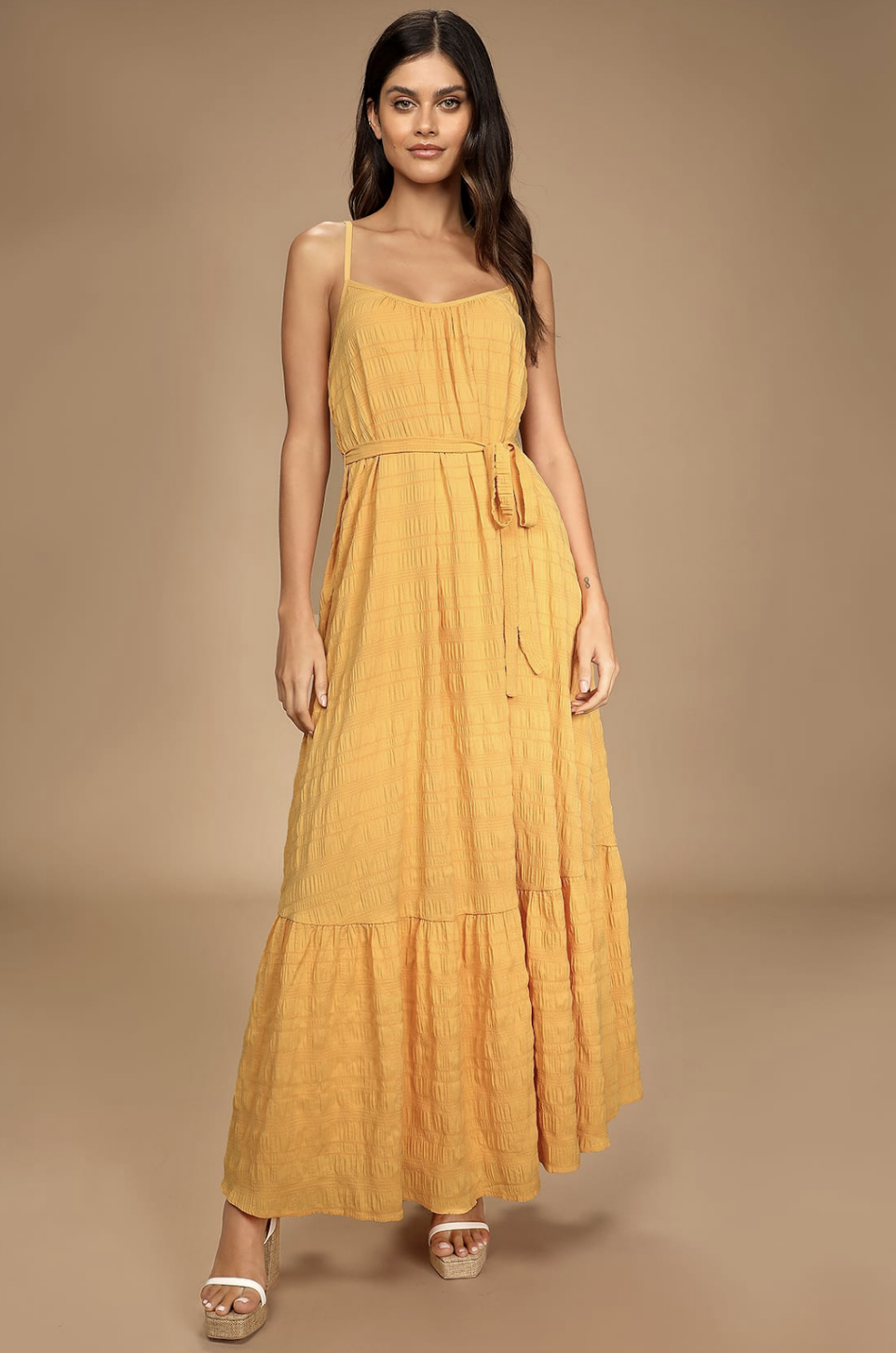 THE MAXI DRESS
Love the fun loving, free flowing nature of a sundress in spring and summer? Opt for a warmer version with the maxi dress! The maxi dress is a dress with a skirt that falls down to the ankle or foot, giving enough leg coverage to protect against any cooler temps. This maxi dress from Lulu's is giving us major sunset vibes with a cinched waist and spaghetti straps. Perfect to wear as is for warmer days, or paired with a cardigan on brisker ones.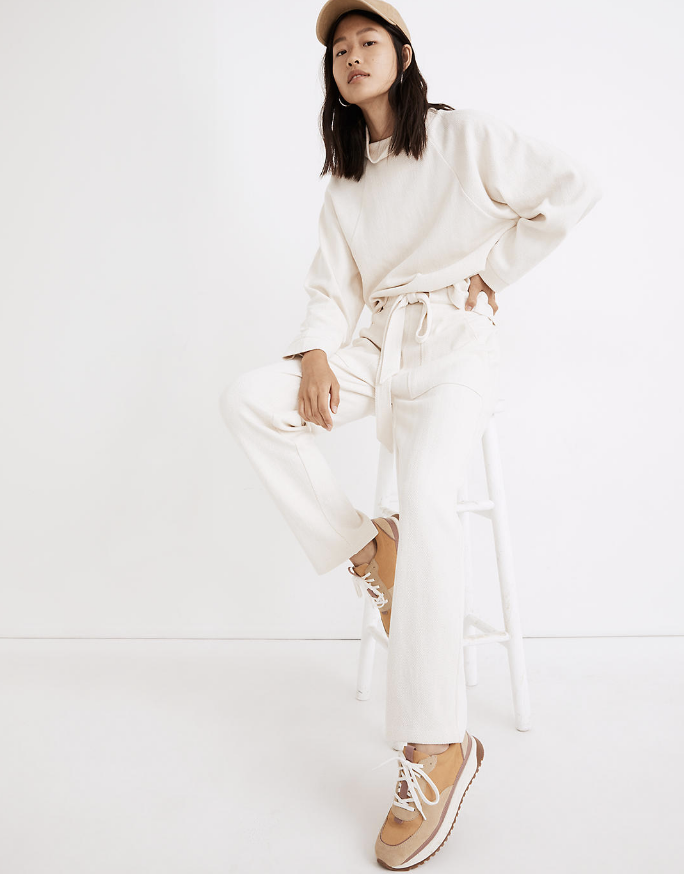 THE PAPER BAG PANT
The paper bag pant is an ultra high waist pant, most of the time with a cinched tie detail. We think these pants are a must for spring, as they are comfortable and flowing on the legs, while still offering the coverage we need. They come in all sorts of colors, and opting for lighter ones will brighten up our wardrobe for the upcoming season. 
These Jacquard Tie-Waist Pants from Madewell are the perfect example. These slouchy pants offer maximum comfort and style with its herringbone pattern feature. Madewell even has a matching turtleneck top we think would create a statement outfit for the weather!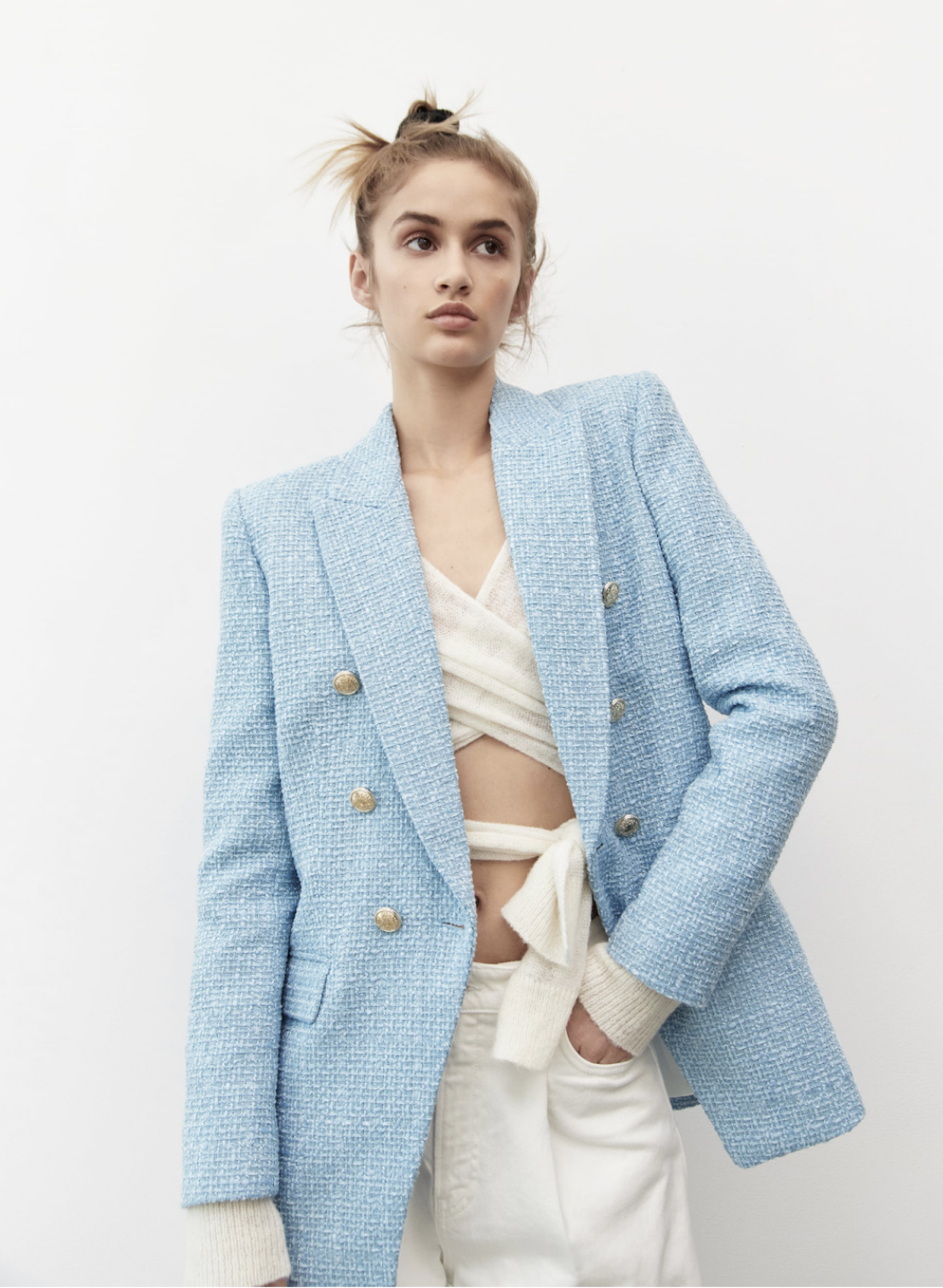 THE BLAZER
Need to cover your arms but don't want a big bulky coat? We think a button-up blazer is the perfect solution. It's got a classy vibe, but can easily be dressed down with jeans and sneakers. It's versatile and fashionable. You can always go for a neutral colored blazer, but we think a fun color or pattern is perfect for the change in weather. This Textured Weave Blazer from Zara comes in this gorgeous sky blue color. It has this fun woven texture, with an embossed metal button closure.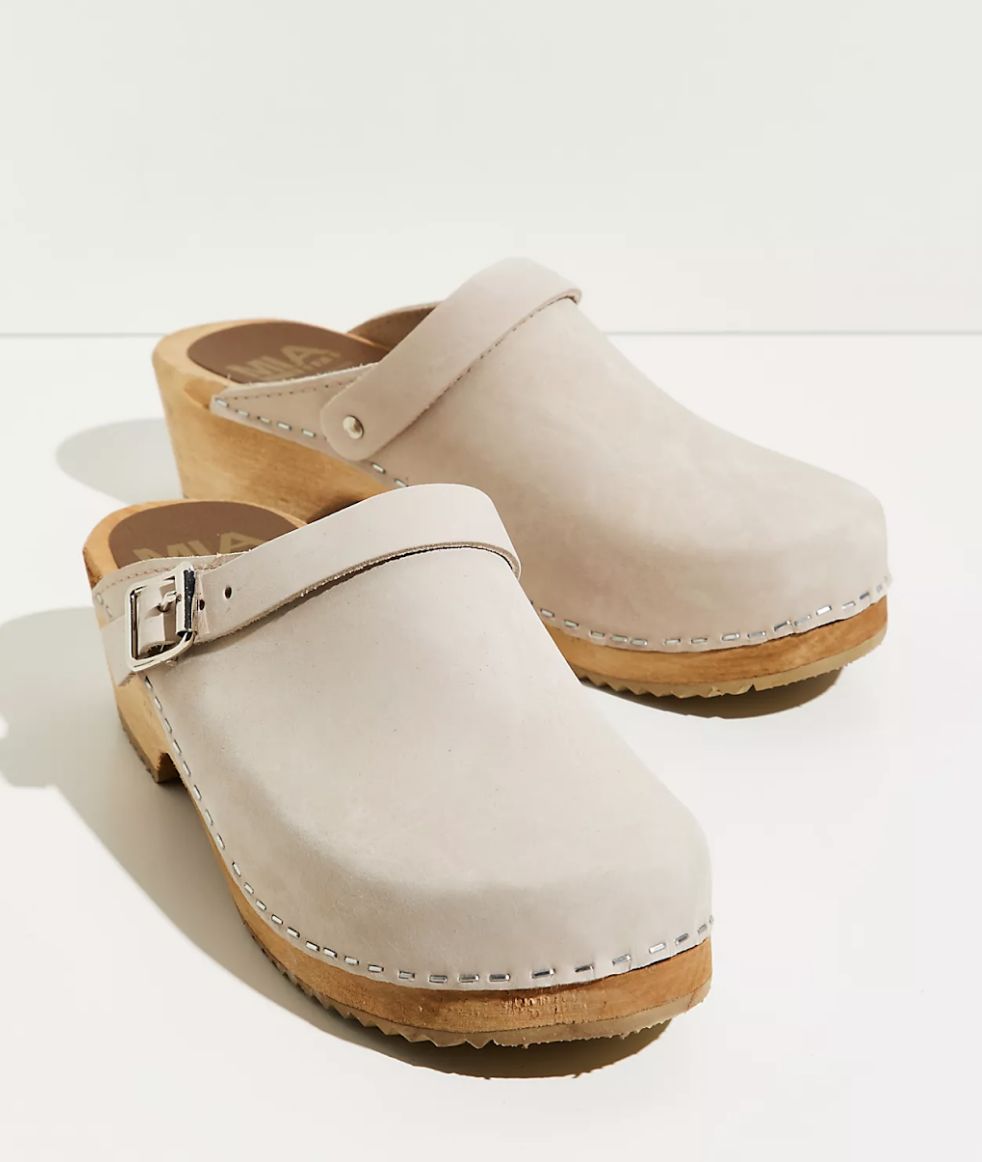 THE CLOG 
The clog is a versatile shoe, and we love its ease of wear with its slip-on nature. These shoes are perfect as the weather warms, as it has an exposed heel but a closed toe. These tan Alma Clogs from Free People are perfect for this season. They are made of leather with a wooden platform and feature a buckle strap. This is the "Oatmeal" colorway, which we love as a neutral option, but this shoe also comes in other fun colors such as "Blush Suede" and "Orange."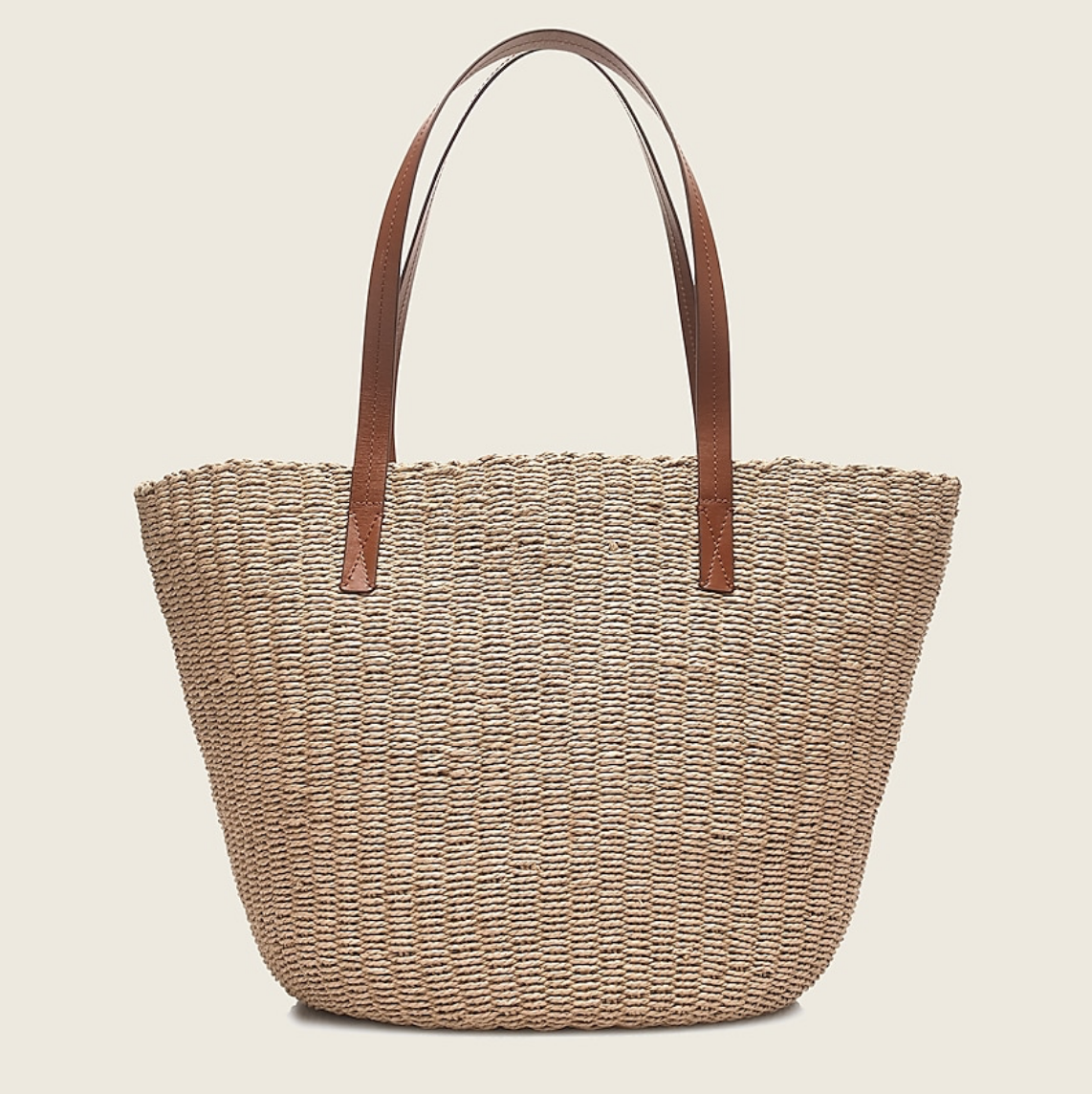 THE TOTE BAG
The tote bag just screams "warm weather is approaching." It's got a fun, beachy vibe, while being a practical item for storage. We love this Woven Straw Market Tote from J. Crew for this. It's made from natural straw, and features a tapered look with its wider opening. Perfect for storing your wallet and cardigan for a day of shopping, or a beach towel and book for the warmer days ahead.
Sources:
https://www.oprahdaily.com/style/g39026860/spring-outfits/?slide=1
https://www.everlane.com/products/womens-way-high-jean-soy?utm_source=pepperjam-120661&utm_medium=affiliate&utm_campaign=2-112671&clickId=3891487263
https://www.lulus.com/products/in-the-sunlight-mustard-yellow-sleeveless-maxi-dress/1658216.html
https://www.lulus.com/products/warming-up-to-you-off-white-knit-cropped-cardigan-sweater/1303776.html?utm_source=google&utm_medium=cpc&utm_campaign=%5BADL%5D%20%5BPLA%5D%20Tops%20-%20%7BG%7D&utm_term=EW31594BK%3A%20OFF%20WHITE4&utm_content=121248025386_518669624865&s_kwcid=AL%217824%213%21518669624865%21%21%21g%21296570311416%21&gclid=CjwKCAiAjoeRBhAJEiwAYY3nDADDXgWq6xoi6uKtnVuOeTXCU-Ub-FeAmHOdqijhv3sETfqX36vYsxoCVnQQAvD_BwE
https://www.altardstate.com/as/accessories/shoes-%2B-sandals/joleen-chunky-loafer/1002443701.html?gclid=CjwKCAiAjoeRBhAJEiwAYY3nDLhE_mb7aQGD7186rrdsD3Idh2HJeySsga2nJvIovJzJyH_mzLKpixoCyMMQAvD_BwE
https://www.madewell.com/brushed-herringbone-jacquard-tie-waist-tapered-pants-99106351686.html?source=googlePLA&noPopUp=true&srcCode=Paid_Search%7CShopping_NonBrand_SSC%7CGoogle%7CMWGGBS00002_99106351686_13801213848_128175409567_1463705470226_c__online__9008605&gclsrc=aw.ds&&gclid=CjwKCAiAjoeRBhAJEiwAYY3nDDset_63NvtUOMg48csntQ0ksagGo_7y_0LtxfGH3nzIjBx6iyxMSxoCuVEQAvD_BwE&gclsrc=aw.ds
https://www.freepeople.com/shop/alma-clogs/?color=024&countryCode=US&gclid=CjwKCAiAjoeRBhAJEiwAYY3nDJkq7tXBK-op0Ly9GfeFDrVfhcljWZsm8tb6amBMHoV21i7uaz3FBhoCHPQQAvD_BwE&gclsrc=aw.ds&inventoryCountry=US&size=US%208%20%2F%20EU%2038&utm_kxconfid=vx6ro62gj&type=REGULAR&quantity=1
https://www.jcrew.com/us/p/womens/categories/accessories/bags/straw/woven-straw-market-tote/AX357?color_name=natural-straw&N=ONE+SIZE&noPopUp=true&srccode=Paid_Search%7CShopping%7CGoogle%7CLI_ACQ_XPROD_ACCSRIESxxxxx_EVG_ROAS_XXX_COUSA_EN_EN_A_CREW_GO_SE_LIA_xxxxxxxxxx%2CLocal_Accsries_x_xxx%2CPRODUCT_GROUP%2C71700000036264436%2C58700004076835929%2Cp63698587229&utm_source=Google&utm_medium=Paid_Search&utm_campaign=LI_ACQ_XPROD_ACCSRIESxxxxx_EVG_ROAS_XXX_COUSA_EN_EN_A_CREW_GO_SE_LIA_xxxxxxxxxx%2CLocal_Accsries_x_xxx&utm_content=Shopping&NoPopUp=True&gclsrc=aw.ds&&gclid=CjwKCAiAjoeRBhAJEiwAYY3nDJehL2avqHY9LzXNlMPKTW0ksMERKGPEvK-eS-WZX7yKHetIWVJfUxoCODsQAvD_BwE
https://www.zara.com/us/en/buttoned-textured-weave-blazer-p02761051.html?v1=144423800