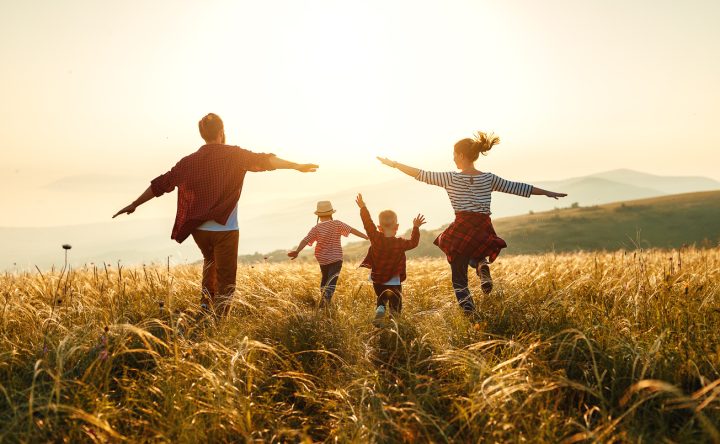 School's out for the summer! Well maybe not quite yet, but very soon, and it may be smart to get a jumpstart on planning your summer family trip. You'll definitely want to be ahead of the game and know where you want to go so that you can securely book your stay and plan your activities well in advance. If you have kiddos to bring along and you're looking for somewhere fun for both adults and kids, you're at the right spot! Here you'll find a list of family friendly vacation destinations to explore this summer 2022.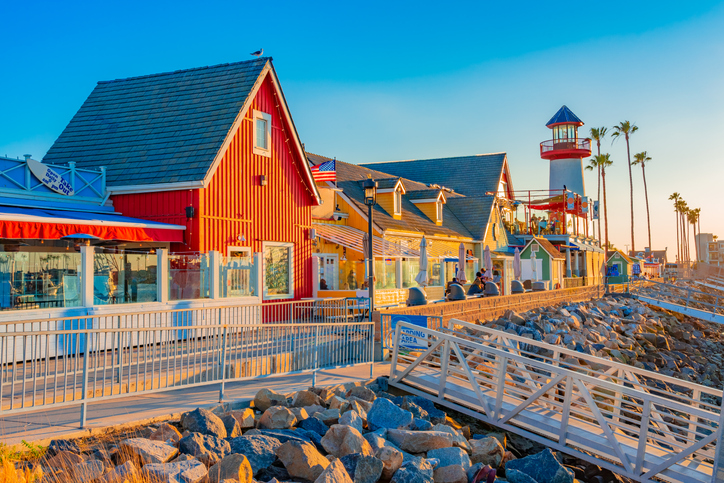 SAN DIEGO, CALIFORNIA
San Diego is on the sunny west coast of California. This lovely city is full of fun things to do for both adults and kids alike. Your first stop should be the San Diego Zoo, a home to over 3,700 endangered animals as well as thousands of exotic plants. They even have guided tours and experiences to enjoy. Another popular kid-friendly spot in San Diego is LEGOLAND California. This park even includes an aquarium and water park to cool down and escape the summer heat. Another activity to bring your kids to is SeaWorld San Diego. You can learn about penguins, dolphins, sea otters, and more and even touch reef sharks. There is enough here to offer that you could spend an entire day exploring. 
If your family is a fan of Sesame Street, check out San Diego's brand-new park that just opened in March 2022, Sesame Place. This is the only theme park of its kind entirely dedicated to Sesame Street, including its iconic neighborhood and characters with show parades and more. Next, visit Balboa park for free while purchasing tickets to the mini museums accessible by it. It holds beautiful gardens and historic buildings as well as fun restaurants to try including Panama 66 and the Tea Pavilion at the Japanese Friendship Garden. You won't run out of things to do if you decide to head to San Diego for your family vacation this year.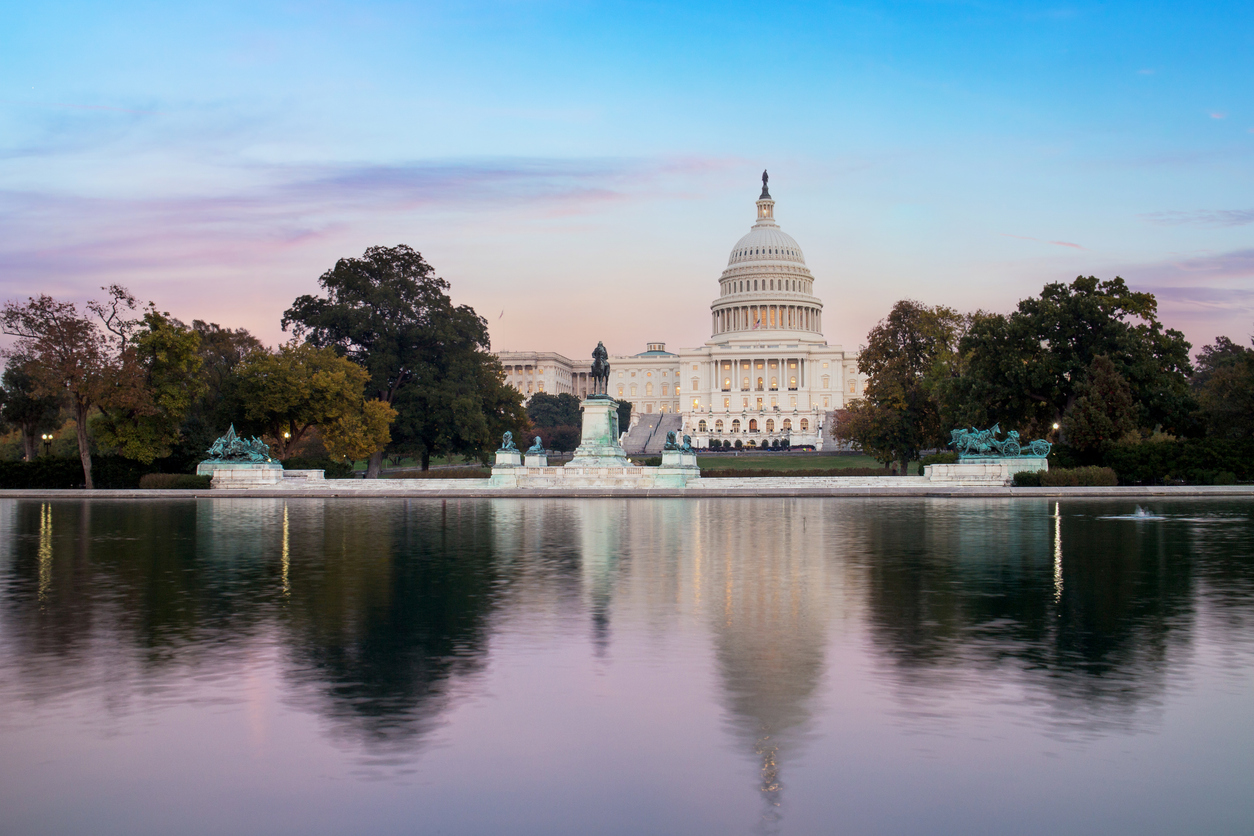 WASHINGTON, D.C.
Washington D.C., while it's known to be the home of the US capital, offers world class museums, amazing restaurants, and beautiful outdoor parks with plenty to enjoy by young ages and older. After your stop at the White House, head to one of the many museums in the D.C. area. The International Spy Museum provides attendees with an inside look at spy equipment, including cameras and vehicles, and has hands-on activities including diffusing an atomic bomb and testing their own spy skills. 
D.C. is also home to the United States Botanic Garden, an oasis boasting hundreds of different plant species and natural wonders. There's even a kid friendly section of the garden called the Butterfly Garden with interactive activities. On warmer days, head to the Yards Park off of the Anacostia River where kids can splash around in the fountains, or rent a canoe or kayak to head out on the water. Check out the events calendar before stopping by to see if there's any special events going on such as movie screenings or kid friendly live music.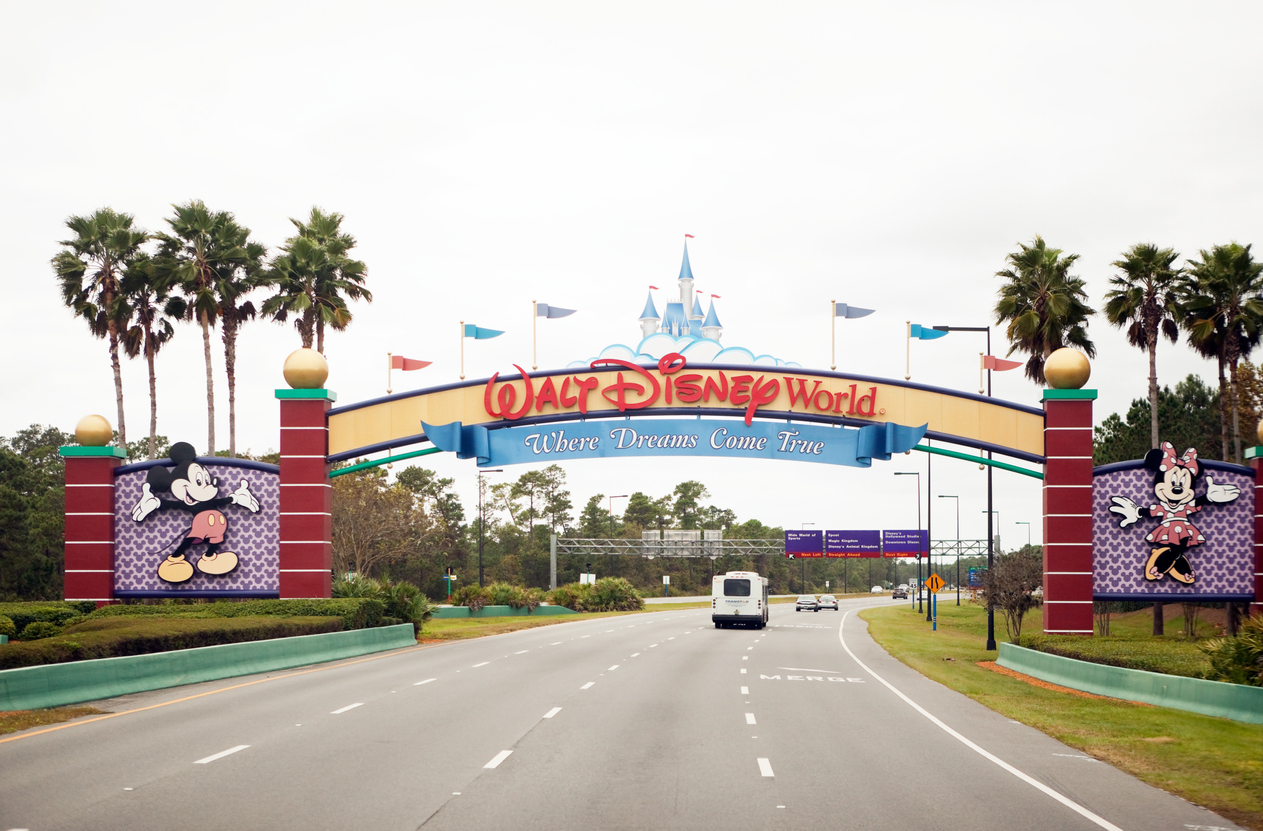 ORLANDO, FLORIDA
Orlando is home to the happiest place on earth, Disney World, which is why it had to make this list of one of the top family friendly vacation spots in the US. Home of Disney's four parks, this spot is a no-brainer to make memories with your family. If all parks can't make your list this year, the most kid-friendly include Disney's Magic Kingdom, home of Cinderella castle and Frontierland, and Disney's Animal Kingdom, which hosts many wonders including Pandora and Dinoland. 
Outside of Disney, you can visit Crayola Experience. Here you can enjoy dozens of hands-on activities exploring art and technology and expressing your family's creativity. Crayola Experience is a 70,000 square foot experience with 27 hands-on attractions including wrapping and naming your very own Crayola crayon, or starring in your very own coloring page.
GRAPEVINE, TEXAS
Grapevine Texas is only a short six minute drive from the Dallas International Airport. It hosts a variety of fun activities for families to enjoy especially for Christmas lovers. Head over to the Christmas Capital of Texas, a small Christmas town that hosts parades and light shows all year long. Or, for a more summery activity, you can check out one of Grapevine's parks including LEGOLAND Discovery Center, where your kids can learn the story of how Lego bricks are made. Explore the wonders of the sea by heading to the SeaLife Aquarium. Visitors can look through glass floors and walk through a 360° glass tunnel to be fully immersed into ocean life. There's also a small play zone for your kiddos to get out some energy during your visit. Lastly, stop at the touch pool where your family will be able to touch sea creatures including starfish and sea urchins.
BOSTON, MASSACHUSETTS
Boston is a great location as both a fun and educational trip. Take a ride on Boston's Swan Boats that were designed in 1877 and take a 15 minute cruise around the lagoon in the Boston Public Garden. Join a live guided tour of the Boston Tea Party Ships & Museum while you learn about this significant event in 1773 that started the American Revolution. This live tour includes in-character and in-costume actors to authentically represent the people and events that led up to the American Revolution. 
Next, explore the nation's only 360° indoor globe. Boston's iconic Mapparium experience shows an in-depth look of the world in 1935 before World War II, giving you a view from the inside looking out. This three story stained glass globe gives you a three-dimensional view of how the countries and borders have changed over the years. For getting out some extra energy, and for the older kids, head to Brooklyn Boulders Somerville to embark on the 25,000 feet of indoor climbing terrain. You can start with a beginner's class, teaching you how to use a harness and appropriately climb, and then you're off on your own to explore and climb the day away. 
Sources:
https://www.tripadvisor.com/blog/best-kid-friendly-vacations-family-usa/
https://lajollamom.com/best-things-to-do-in-san-diego-with-kids/
https://www.timeout.com/washington-dc/things-to-do/best-things-to-do-in-dc-with-kids
https://www.travelingmom.com/things-to-do-in-grapevine-texas/
https://www.timeout.com/boston/things-to-do/things-to-do-with-kids-in-boston
https://www.crayolaexperience.com/orlando
https://www.tripadvisor.com/AttractionProductReview-g60745-d11987945-Boston_Tea_Party_Ships_Museum_Admission-Boston_Massachusetts.html
https://www.tripadvisor.com/Attraction_Review-g60745-d144269-Reviews-The_Mapparium-Boston_Massachusetts.html