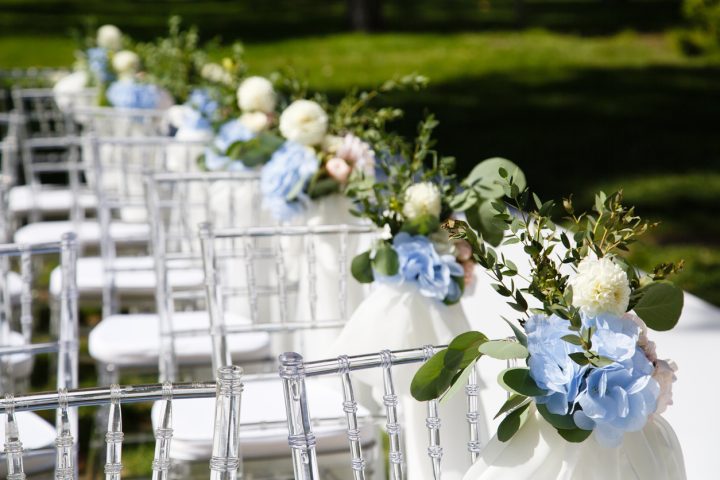 Summer wedding season is upon us! And you might be surprised what brides are doing during this warm season this year. From going lowkey and casual to out-of-the-box outfits, 2022's summer wedding trends are about doing what's right for you. Gone are the days of pleasing your guest list or choosing elements based on old traditions. Brides are planning their day their way, not simply following trends and customs. With that being said, here's what we're seeing more and more brides plan for their 2022 summer wedding.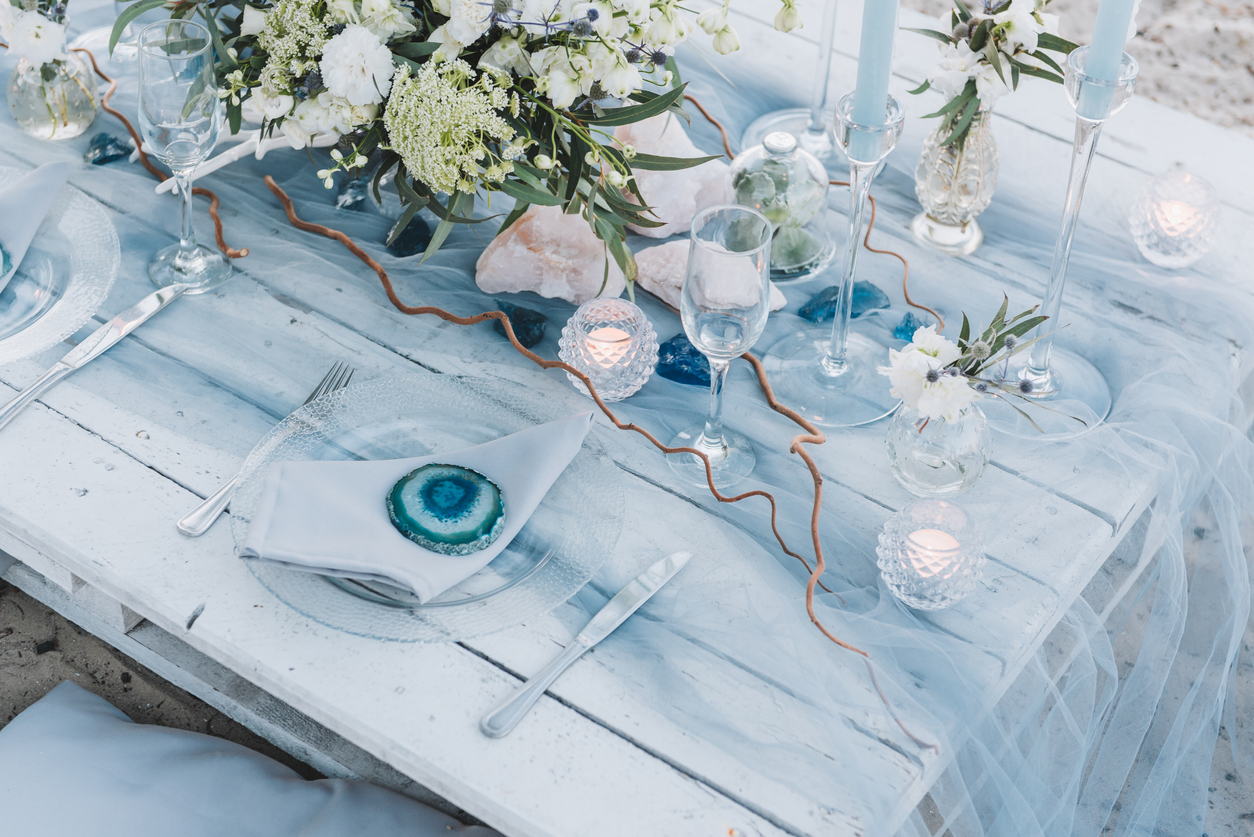 BRIDGERTON THEMES
It's no surprise, with how the viral Netflix series has taken the world by storm, that Bridgerton summer weddings are increasing in popularity. Brides are showcasing aspects of the show's delicate details with puff sleeves, bow accents, and frilly tulle dresses. Their centerpieces and table settings are tea party-themed with an air of elegance. Color palettes feature soft pinks, prussian and periwinkle blues, and classic ivories. If your day happens to fall on an especially sunny or rainy day? No worries. Bridgerton-inspired brides are accenting their look with umbrellas or parasols to block out the summer sun.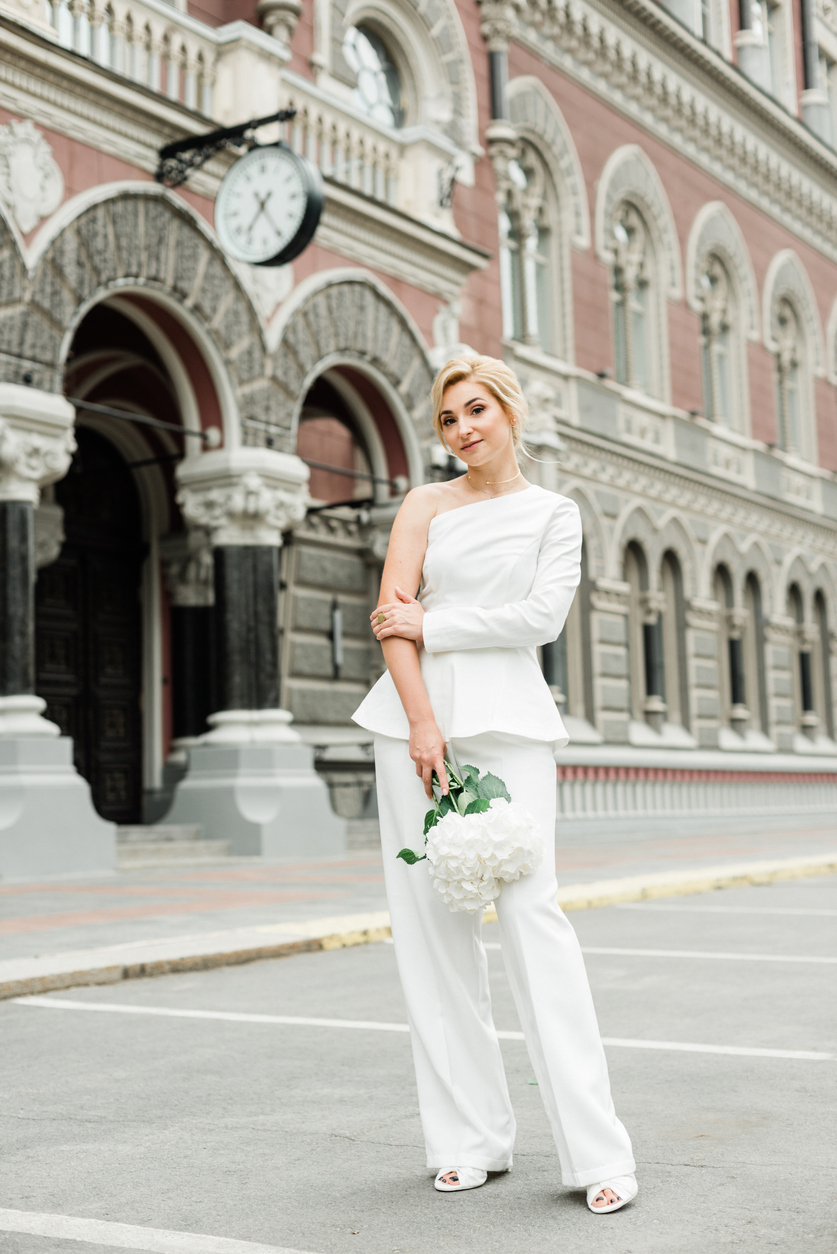 DARING OUTFITS
As previously stated, 2022 brides are opting for individuality over custom and tradition. They are doing so in the way of their outfits by ditching the classic white wedding gown. You can think completely out of the box here. Embrace your more regal, masculine side by sporting a jumpsuit or bridal suit. Showcase your unique style and stand out by choosing a gown in a bold pattern or color. Brides are using this special day to show their personality by dressing in cosplay or incorporating unique details such as feathers or leather. We're seeing wedding outfits more fit for the red carpet or the Met Gala in 2022! It's your day to have fun and feel great, so there are no rules.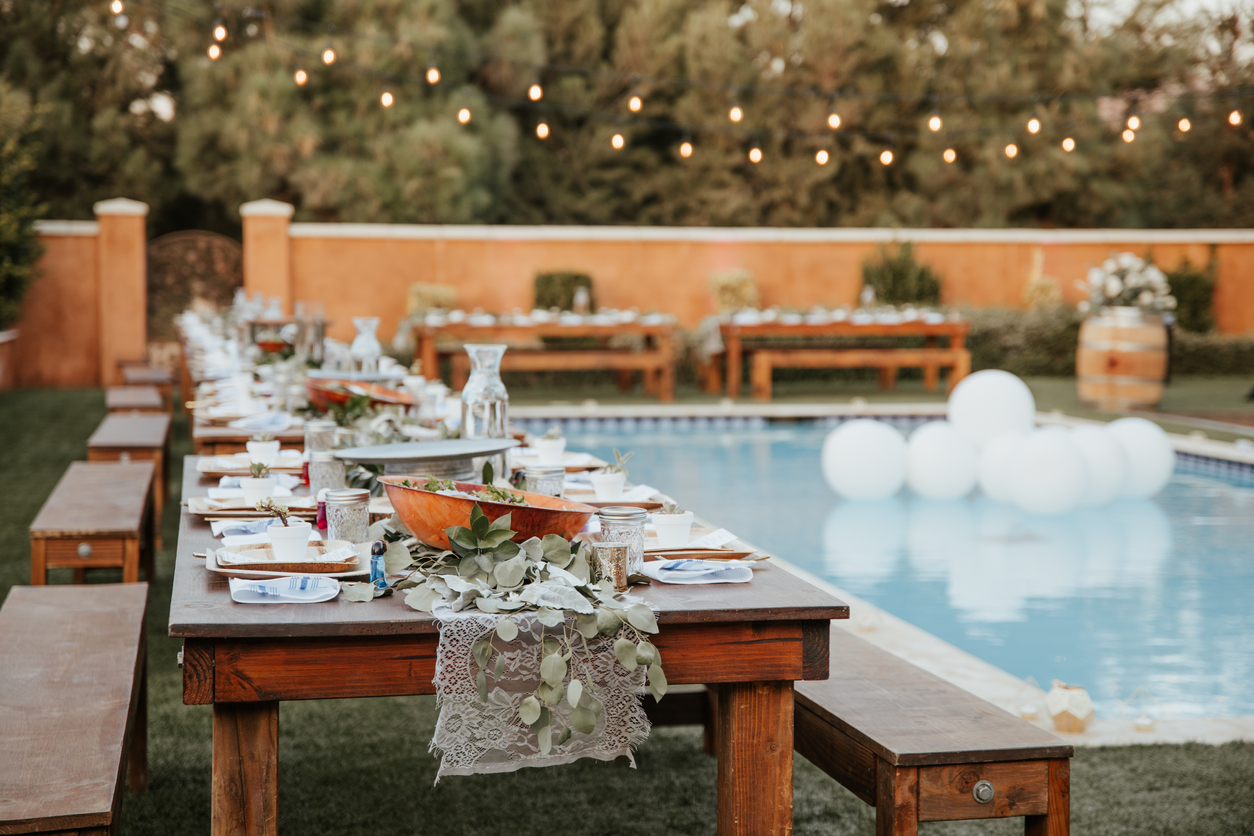 BACKYARD VENUES
After the craziness that has been the past few years, some brides are choosing to eliminate the stress of wedding planning by choosing their backyard as their venue! We're seeing brides whittle down their guest lists to close friends and family, and hosting an intimate backyard gathering. You can go as simple as you want, or still have a more done-up and formal event with outdoor decor, hanging string lights, and renting tables and chairs. The best part of having a backyard wedding is there are no limitations as to what time and amenities you have access to!
FUN ENTERTAINMENT
A lot of brides are reprioritizing what's important about their wedding day. We're seeing aesthetics and decor fall lower on the totem pole, and memory-making aspects make their way to the top. This means incorporating fun entertainment elements for you and your guests to enjoy on your wedding day. Go all out with rented carnival rides, or set up simple (but fun) yard games to enjoy. Set up a DIY photobooth or rent one to collect physical mementos of your special day!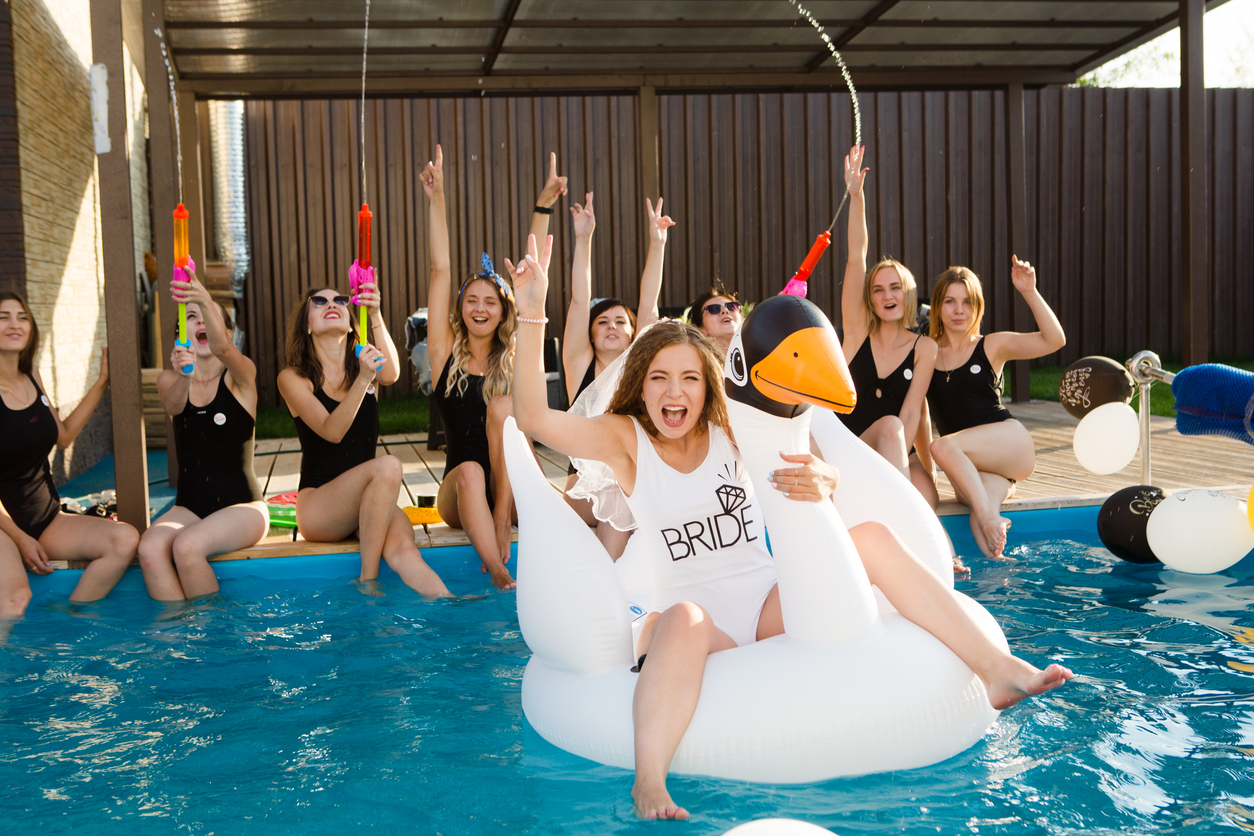 POOL PARTY REHEARSAL DINNERS
Trade the formal and stuffy rehearsal dinner for a casual pre-wedding party by the pool or beach! Take advantage of the sunny weather by gathering your family and bridal party poolside for all your pre-wedding celebrations. If your family members have kiddos with them, this is a great way to party for all ages! Just be sure a hired lifeguard is present to ensure you and your guests' safety. You can deck out the pool deck with decor such as lanterns, string lights, and simple table settings. Feed your guests classic summer barbecue foods such as burgers, hot dogs, or grilled chicken. Attire should be casual, such as sundresses and shorts, and be sure to remind your guests to bring their swimsuits!
PLANNING YOUR WAY
Remember to plan your day according to your style and desires. Feel free to prioritize what's important to you and your future spouse, whether that's the decor, the amenities, the venue, or even mere convenience! Wedding planning doesn't have to be stressful, and it actually can be exactly what you've wanted it to be. More and more couples are breaking the classic wedding day mold and we're fully here for it. We hope this list of summer wedding trends inspires you to think outside the box, be bold, and plan the wedding day of your dreams, regardless of "rules" and expectations.
Sources:
https://www.weddingbee.com/wedding-planning/ceremony-reception/2022-summer-wedding-trends/
https://www.weddingforward.com/wedding-trends/
https://www.brides.com/gallery/the-complete-guide-to-summer-wedding-decor
https://www.momdoesreviews.com/2012/04/14/a-poolside-rehearsal-dinner/