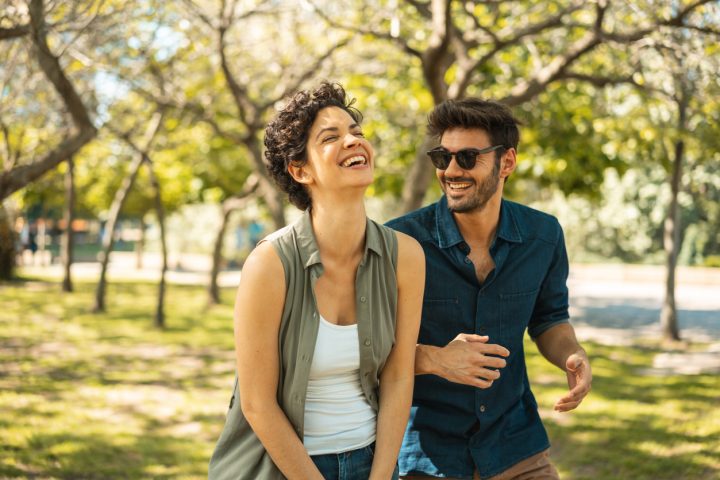 Summer is rapidly approaching, and with the changing of seasons, you may be wondering about making some variations in date venues. There are tons of new and different outdoor date options to enjoy with the warmer weather. 
When it comes to outdoor dates, there are a few things to keep in mind to keep you and your date comfortable:
Wear lightweight clothing to stay cool in hot weather.

Keep your skin protected by packing and wearing sunscreen and insect repellent.

Stay hydrated by bringing plenty of water with you.

Bring a raincoat or umbrella in case of rain showers.

Always have a backup plan – sometimes a rain shower turns into a thunderstorm. Having a backup plan will prevent you from having to cancel your date!
If you are looking for outdoor summer date ideas, we have some recommendations below that are both fun and romantic for you and your date. From refreshing walks through nature to energizing local events, there are some great options to choose from!
Have a Picnic in the Park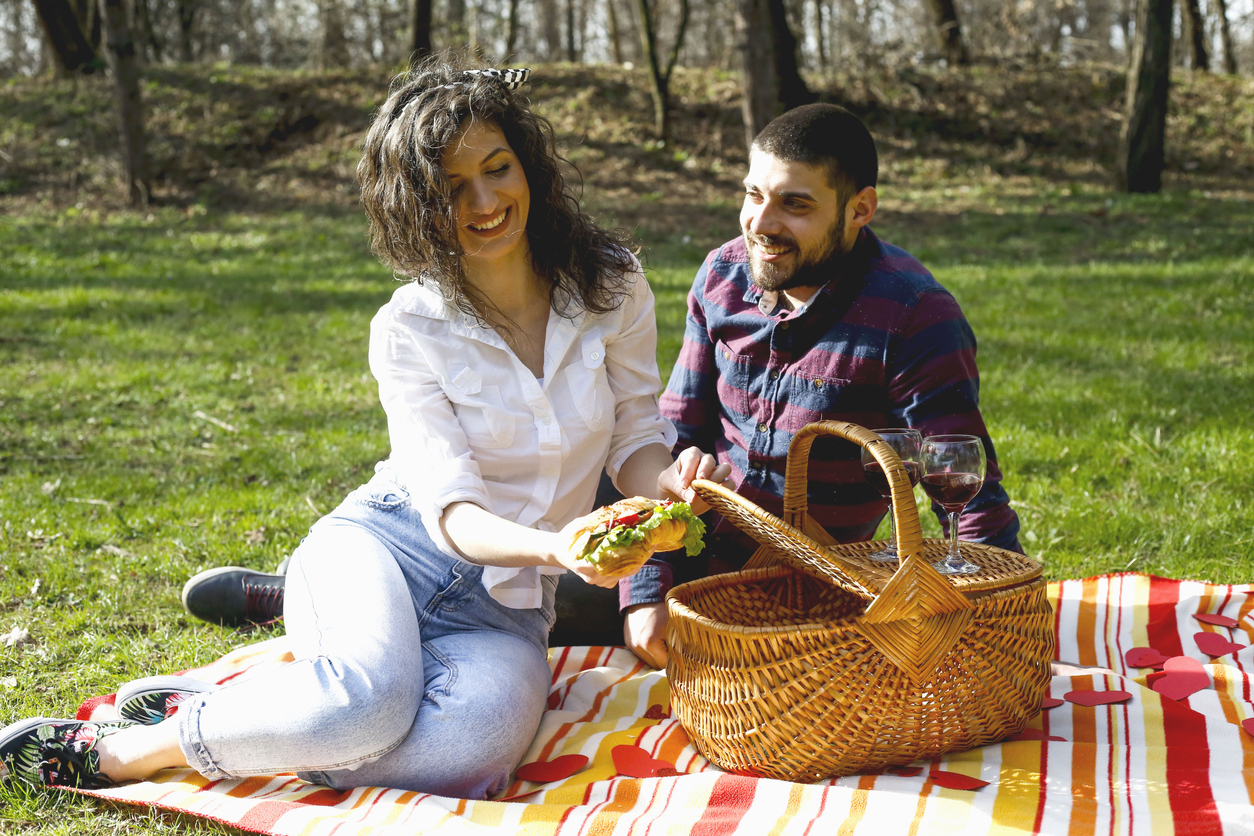 Having a picnic in the park is a classic summer date idea. It requires a bit of planning, but your efforts will definitely be appreciated by your date. First, pick a park to have your picnic. If you aren't too familiar with the park, it helps to visit it beforehand to scope out the perfect spot. You will likely want to find somewhere away from busy areas and playgrounds without being entirely secluded. 
Pack a delectable meal that is easy to assemble and eat – it is a picnic, after all! Some good suggestions include sandwiches or subs with chips, salads or pasta salads, or a decked-out cheeseboard spread. Don't forget to include napkins, utensils, and beverages. If your date offers to contribute, maybe you want to ask them to bring fresh fruit or a dessert.
Make sure to bring a picnic blanket and possibly a couple of floor cushions for you and your dates' comfort. A delicious meal shared in a nice, quiet spot in the park is a quintessential outdoor date idea for you to plan this summer.
Go to a Local Event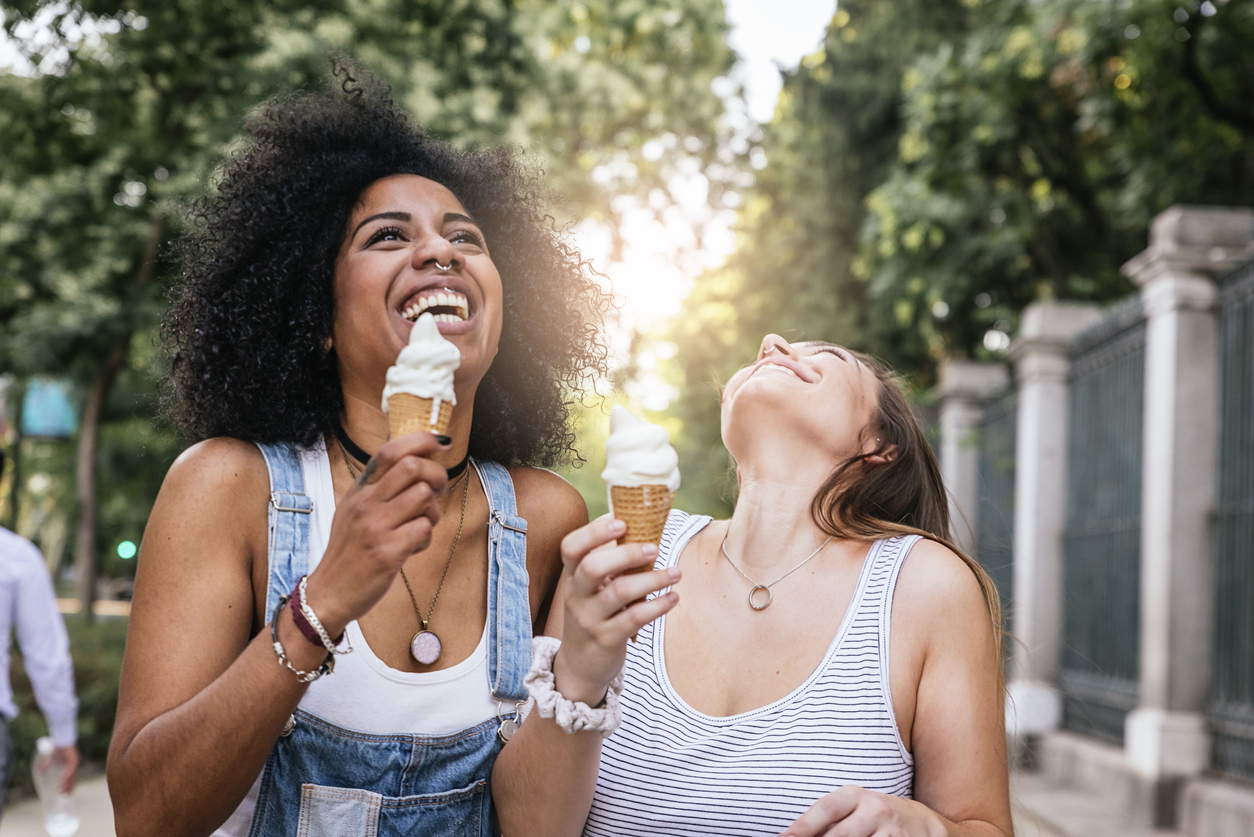 There are tons of different outdoor events held in the summer with the pleasant weather, and they often make for great dates! Keep an eye out on your local news site and activity blogs, or simply Google "what to do in [your city] this weekend" for a list of events happening near you.
These events can range from concerts to food festivals to art celebrations to carnivals. Do a little bit of research and find an event that sounds like it would be fun for you and your date to attend. It also helps to know your parking options at the event and whether it's best to book your admission online or at the event (if applicable). It is also wise to bring cash if you plan to buy food or make any other purchases because many local event setups don't take credit cards. It's always best to be prepared to keep from hindering your outdoor date!
Hiking at a Preserve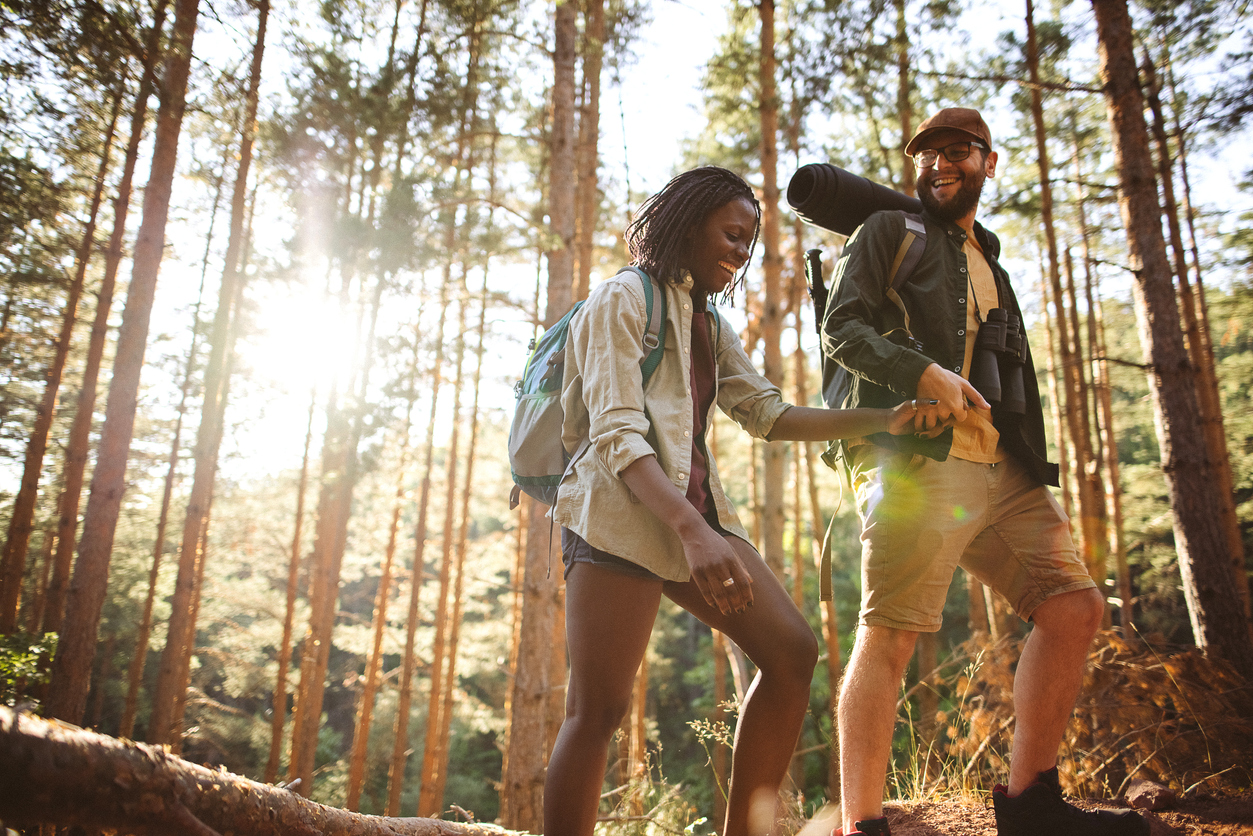 Hiking at a preserve is another excellent outdoor date idea. There may be a variety of preserves and state parks a short drive away from your home. Find out which looks like it would be fun to visit with your date. Usually, these locations have websites with information about hiking areas and trail maps. Sometimes, it is recommended that you check-in at a visitor's center at the start of your hike, so it is essential to know that rules and regulations before you set out. 
Seasoned hikers will know to take a backpack with water, snacks, a fully charged phone, and a first aid kit. Decide if you want to get an early start to beat the crowds at popular preserves or if you plan to catch the sunset at a scenic overlook. No matter what time you get there, you and your date can enjoy nature and exercise on this fun summer date.
Outdoor Movie Night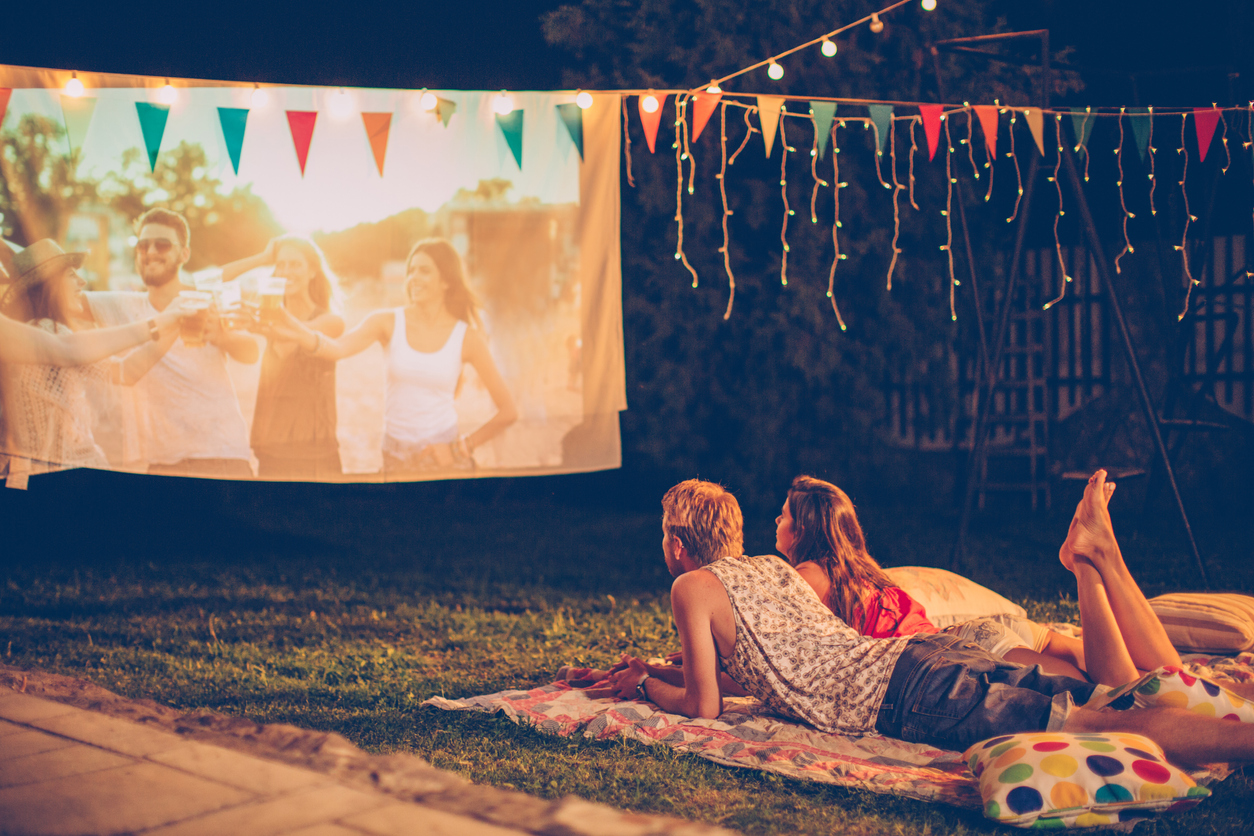 Outdoor movie nights are cool and entertaining date ideas. Different organizations might be holding outdoor movie nights in your area during the summer. These are usually held in big, open parks that can easily accommodate a crowd. Find an outdoor movie night you and your date would like to attend, whether for a classic you both love or a new summer blockbuster. You will want to pack pillows, blankets, or camping chairs so that you both can comfortably enjoy the movie and some timeless movie snacks like popcorn and a plentiful selection of chocolate and candy. 
If you have an outdoor space at home, you can also plan a DIY outdoor movie night. Find an area in your yard to set up, and get a projector to play the movie on. A king-size white flat sheet secured on the exterior wall of your home is a great spot to act as your movie screen. Deck out your outdoor space with some twinkle lights for added ambiance, and enjoy a private movie screening for a memorable outdoor summer date.