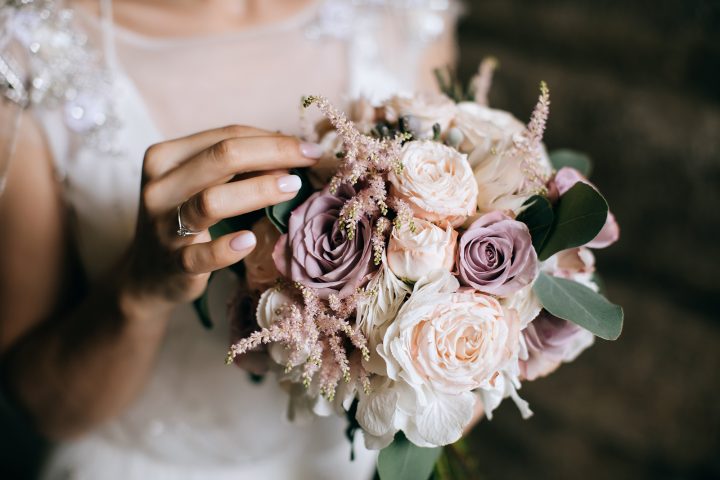 Floral arrangements can play a big part in your wedding's theme and general atmosphere. Many people have chosen to scale back on wedding plans over the past couple of years, opting for smaller wedding celebrations due to the pandemic. Now, in 2022, people are planning larger weddings, and the flower industry is thriving. The flowers you choose are forever captured in your wedding photos and videos, so it is imperative to choose arrangements that you love and feel capture the theme and atmosphere for your special day. 
We are seeing some fun trends this year, effected in parts by changes in demand, interest, and styles for these incredible, once-in-a-lifetime festivities. There are a lot of different looks that are popular right now, so whether you are a fan of a simple look, something bright, something bold, or something else, you will probably be able to find a 2022 floral trend that will be perfect for your big day. 
Understated and Luxurious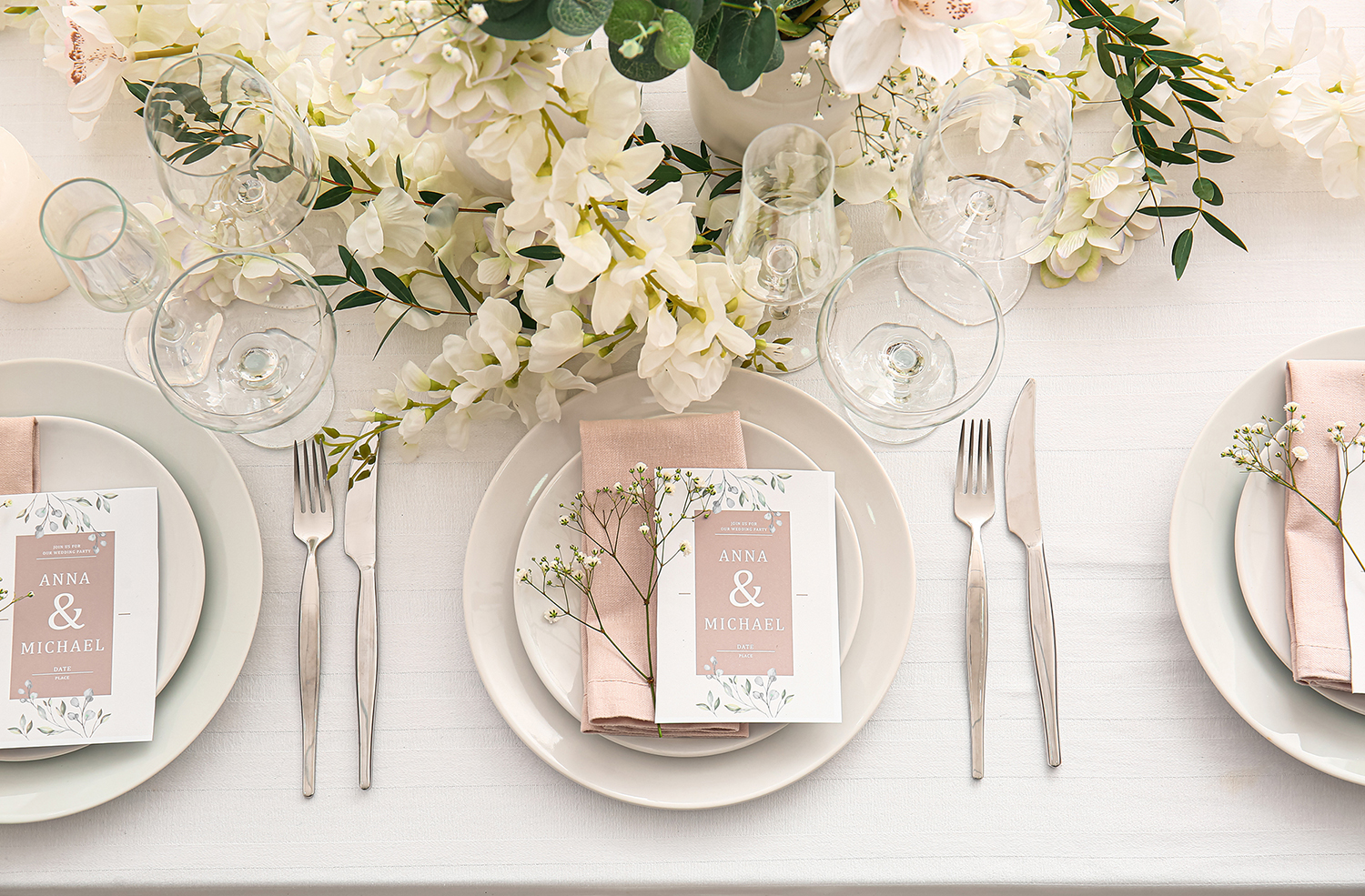 A classic floral theme can be a great option for those who prefer a timeless look. These will continue to remain in style for many years to come. Choosing off-white flowers like buttercream and ivory will match seamlessly with a wide variety of greenery. The secret to making this trend truly thrive is the luxurious look of quality floral arrangements. Make sure to check with your local florists to find quality options for your wedding. Lush, blooming flowers will make an eye-catching statement without detracting from the rest of your décor, theme, and venue. 
Bright Colors That Pop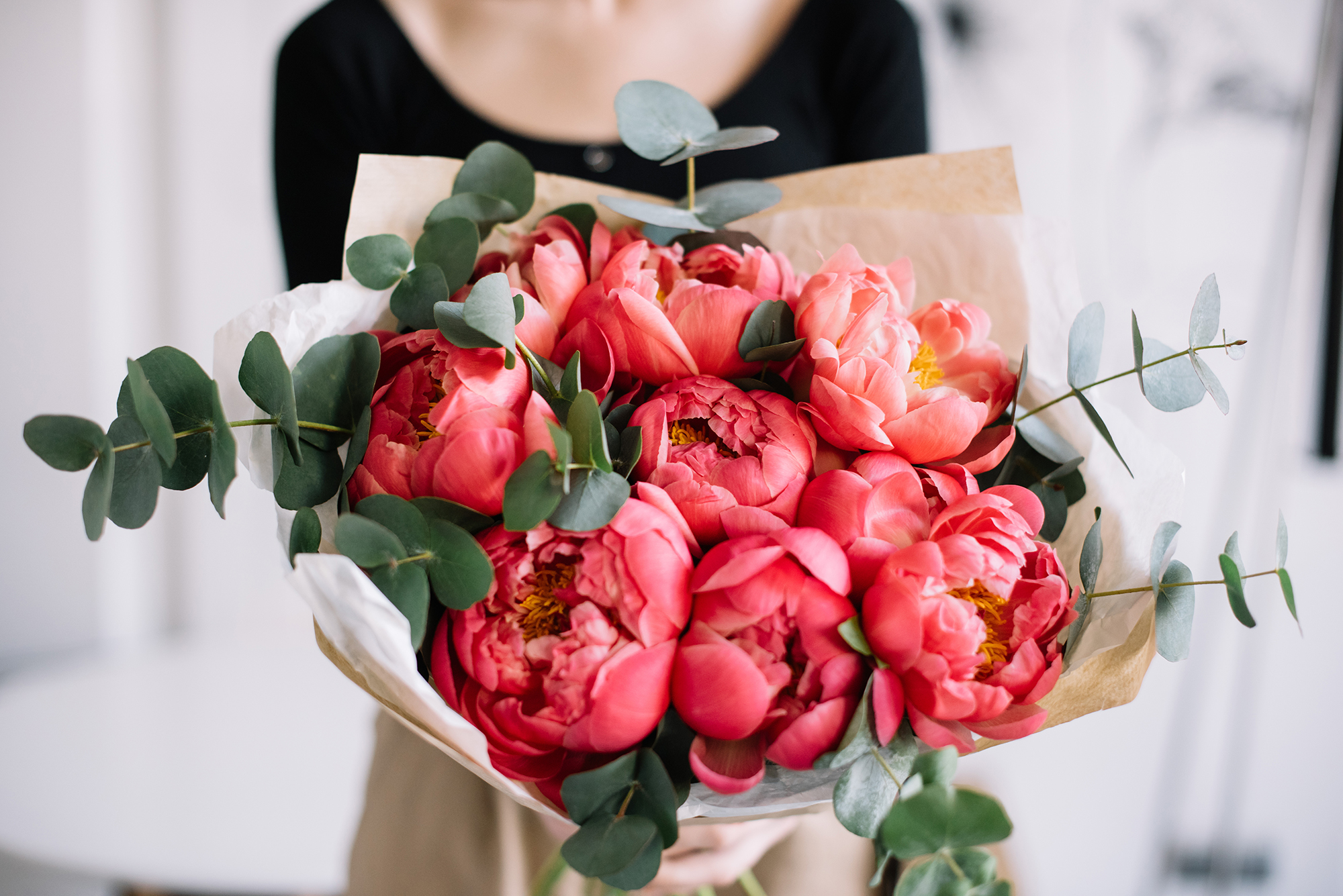 If a classic look isn't your thing and you are looking for something more bold and attention-grabbing, consider another popular 2022 floral trend: brightly colored floral arrangements. Vibrant colors will surprise and amaze your guests. For this style, you will want to choose rich colors that pop, such as bright, deep purples and rich, warm shades of orange. This is a trend to have fun with. Make it colorful, make a statement! A flower wall is an amazing option for this style, as you can incorporate bright florals into it as an entryway or a background for your wedding ceremony, which will look marvelous in your photos and video.
Big Arrangements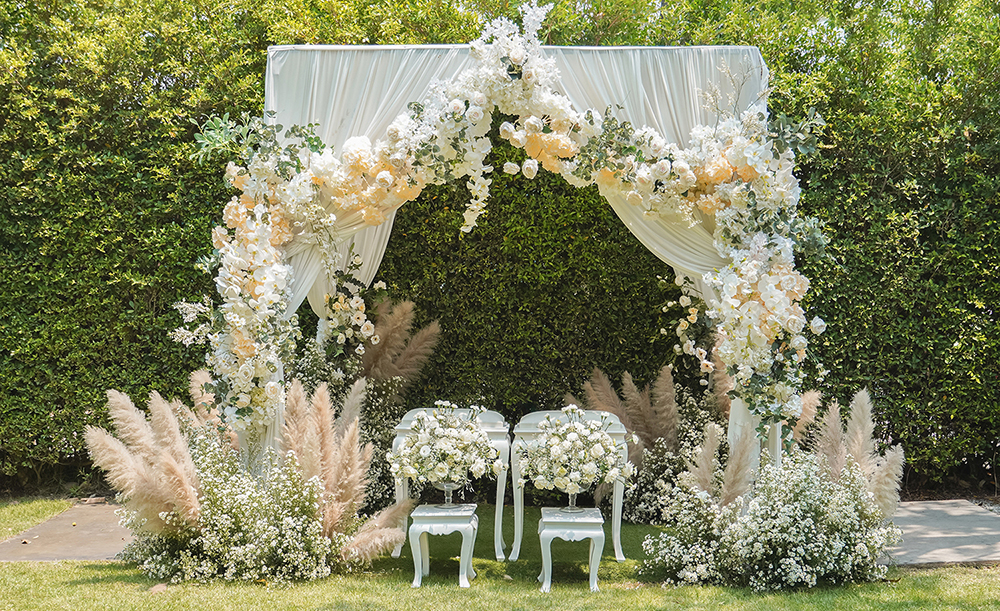 Flowers everywhere! If you love, love, love flowers and want to incorporate them as much as possible into your wedding – you're in luck! Big arrangements are another trendy 2022 option for you. Lush, overgrown arrangements can be placed all over your venue, from entryways to archways, backgrounds, table settings, alongside the aisle, and more! Create a fantastic and fairytale look for your wedding with large arrangements with big flowers like fluffy peonies and dahlias. Add a lot of greenery to adhere to a large, bold look. This is another fun option, full of life and personality.  
Fluorescent Pastels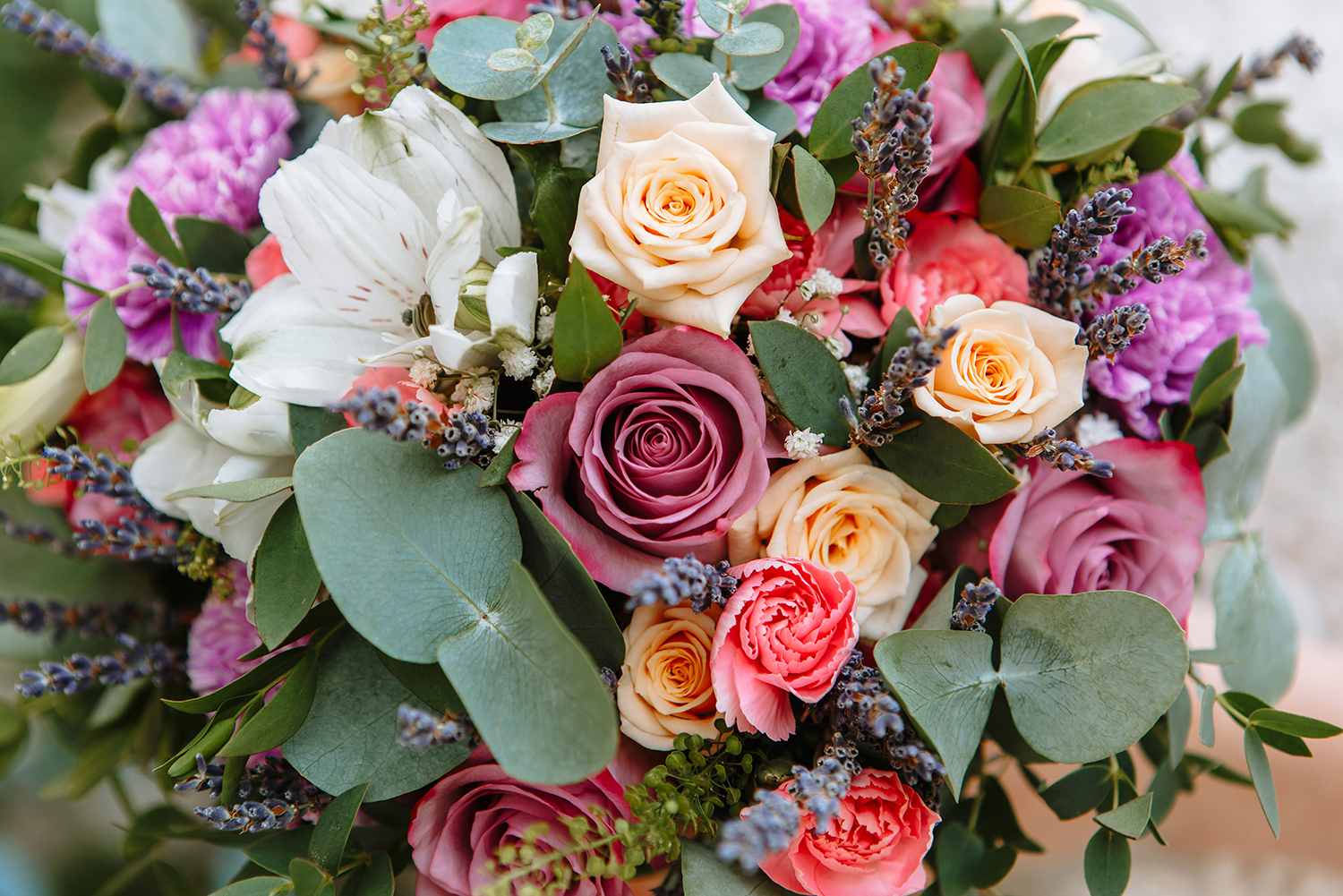 Another great option for a trendy wedding floral arrangement is to choose fluorescent pastels. Pastels are often in style when it comes to wedding flowers, but fluorescent pastels differ with a distinctive pop of color. These include a variety of soft colors that catch the eye, like lavender and periwinkle. Pale shades and pink, blue, and yellow add to the perceptible look of these unique arrangements. Dark, rich greenery pairs well with these soft, understated colors to create a dreamy look. Great flowers for this look include varieties of roses, peonies, and baby's breath. This trend is getting a lot of attention right now thanks to its Instagram-worthy colors and ethereal ambiance. 
Natural and Clean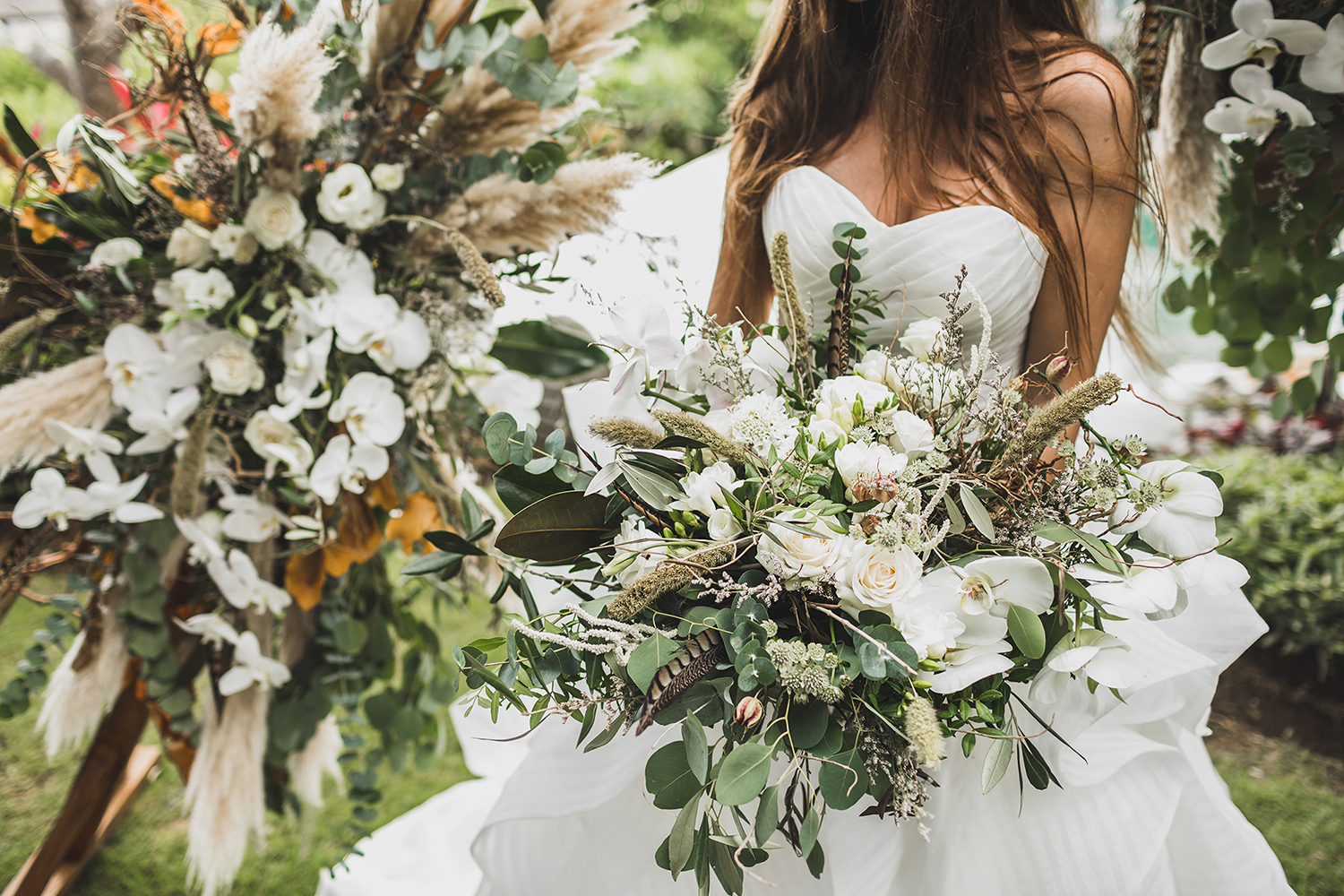 If environmentalism is a big focus for you as you make your wedding plans, you will be thrilled to know that a natural, clean look is currently trending. Organic arrangements are grown without chemical fertilizers or pesticides, meaning the flowers are healthier and more sustainable. Without those chemicals, flowers grow naturally into their own sizes and shapes. Natural arrangements are a departure from uniform table settings and centerpieces. Natural and clean looks tend to lean on lots of greenery and inspired cottage and forest vibes for your special day. And the best part? Your arrangements will eco-friendly!
Unexpected Pairings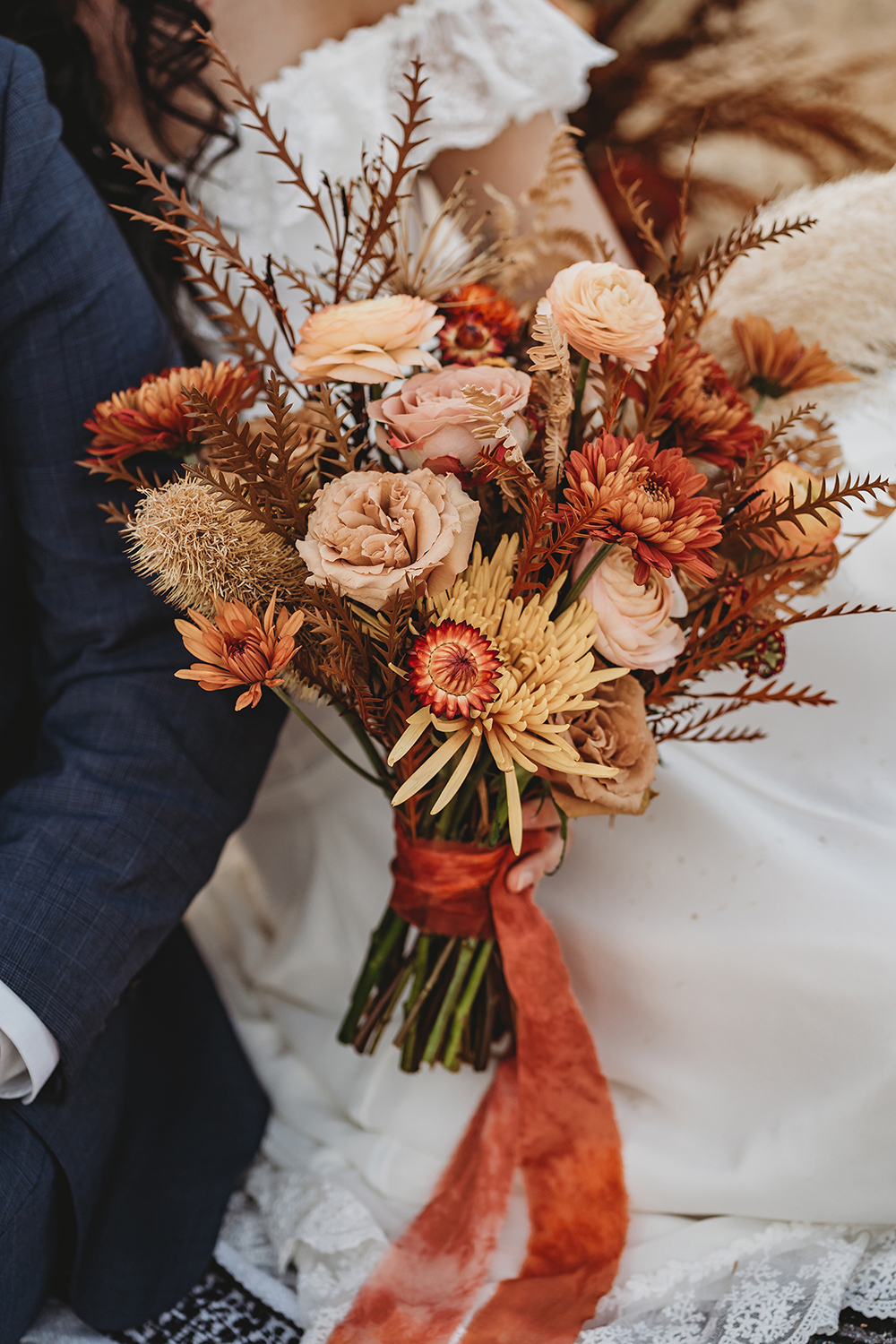 Possibly the most unique floral trend of 2022 includes unexpected pairings. More people are opting for different, distinctive combinations with their wedding flower arrangements, like pairing flowers and greenery with different types of branches and dried flowers. If you aren't a fan of traditional styles and want to have something that cannot be replicated, consider florals that include unique textures along with local or seasonal foliage and accents. Moss and twigs can be used to complement your arrangements. The great thing about this option is that it is all entirely up to your tastes and desire! No rules, traditions, or styles to follow. There is a special beauty that comes with unexpected pairings – your guests will be in wonder of the creativity that shines through.