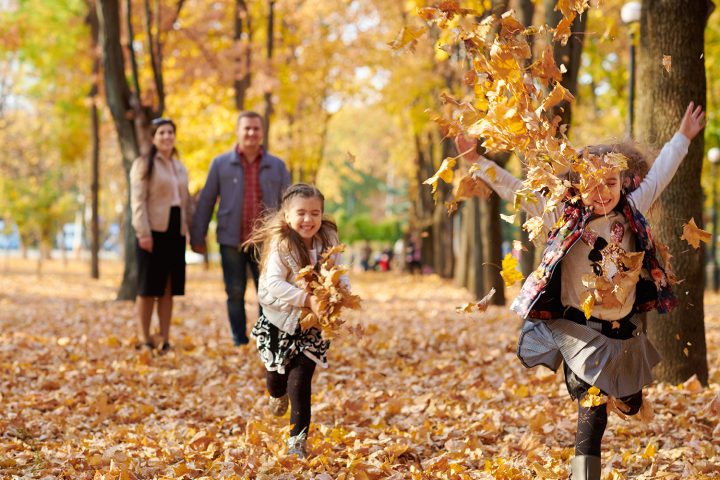 The official beginning of fall is just around the corner. And with the change in seasons comes a change in weather. Soon, we will enjoy some colder weather and see the trees begin to transition. Cooler days and the leaves changing mean a new perspective for local walks and hikes. Plus, it is a great excuse to snuggle up with a soft throw blanket, a good book, and some hot chocolate. Autumn produce, pumpkin spice, apple picking, and fall festivals are all happening soon enough as well. 
We are here to recommend some fun activities to do with your kids this fall. From crafting to baking to outdoor walks, these events and things to do will have you and your family enjoying the unique things that make fall such a cool, cozy time of the year in no time!
Go Apple Picking at an Orchard
Fall is a great time to go apple picking. For a lot of places, there are different apple varieties in season from August through November. Apple picking is a scenic activity and a perfect way for you and your kids to disconnect from the world for a little while. Do some research and find an orchard within driving distance of your home. Many orchards will list admission prices on their website, with admission including a picking bag for your apples. You can also check to see what apple varieties will be ripe for the picking when you plan to go if you have a preferred type of apple. Wander the orchard with your kids and pick your favorite apples along the way. When you get home, you will have plenty of apples for baking, applesauce, apple cider, and of course, simply enjoying the taste of a fresh-picked apple.
Make Your Own Halloween Costumes
Halloween is a thrilling fall holiday with spooky fun, candy, and great movies to watch. If you and your kids like to go out treat-or-treating, making your own Halloween costumes is an awesome fall activity to do together. Everyone can choose what they want to be and make costumes DIY-style. Depending on the costume, you may be able to repurpose existing outfits and accessorize them accordingly. Look online on sites like Pinterest for inspiration and ideas. Be prepared to make a trip or two to the craft store for this one!
Take a Hike in the Park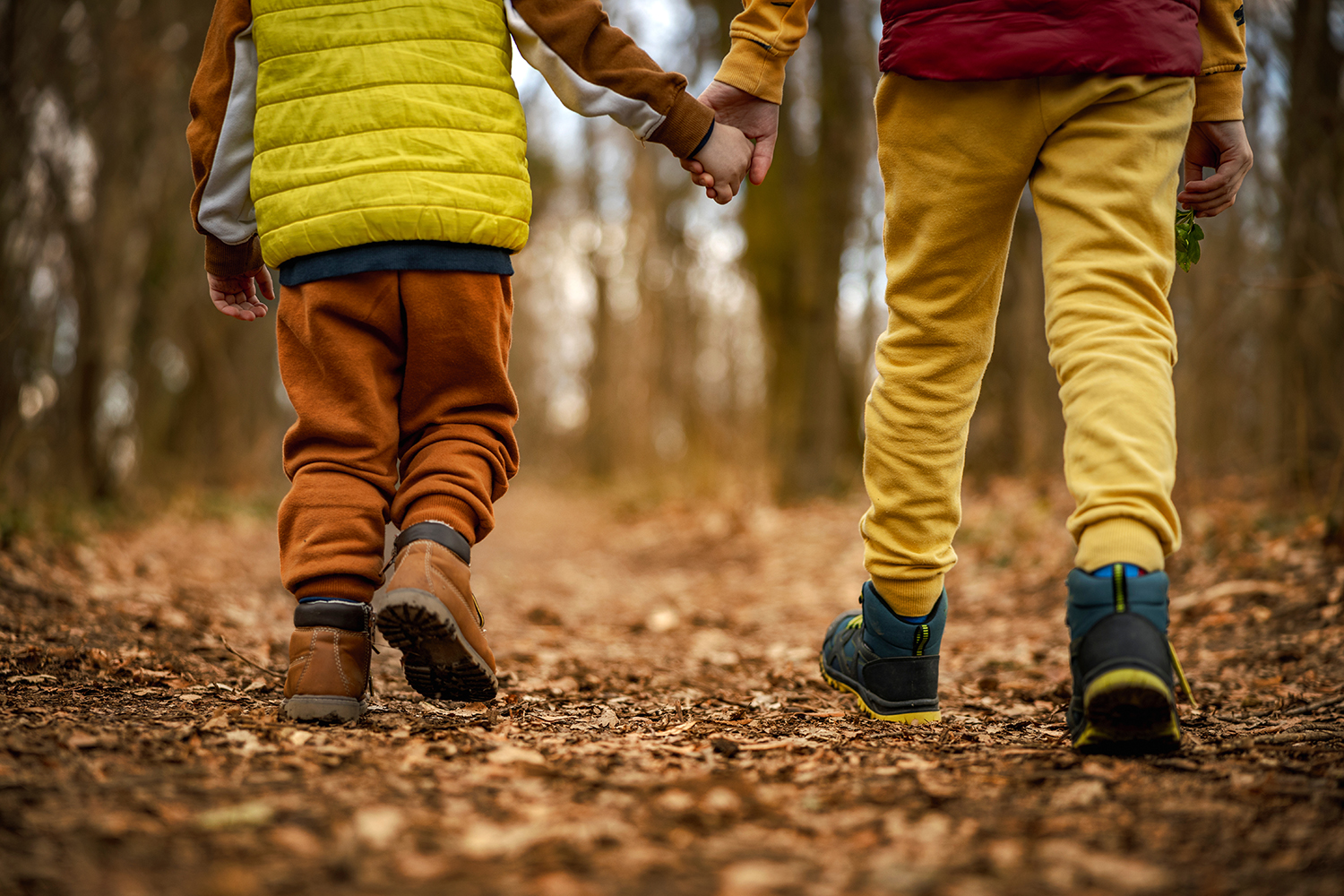 Another great way to enjoy the season with your kids is to take a hike in the park. Choose a weekend morning and your favorite park or preserve. Bundle up accordingly and head out on a refreshing hike. See all the fall colors displayed on the leaves all around you. You can make a game out of finding the prettiest fall leaves to take home with you. Pack a picnic lunch and dine outside amongst the foliage for a memorable fall day. 
Make a Craft Out of Fall Leaves
If you are some ways through the season and your kids have amassed a small collection of fall leaves, consider instituting a craft day for them! Fall leaves are great craft materials because there are so many things that you can do with them. You can glue them onto paper for a pretty collage, string them together for banners and decor, or paint and press them onto paper for cool prints. There are tons of fun options for this low-budget, creative activity to enjoy with the kids. 
Attend a Local Fall Festival
Most cities and towns will host an event to celebrate the season, like a fall festival. Check your local calendar and see when you and your kids will be able to attend one. This fall activity is full of entertaining things to do. Fall festivals usually include food and craft vendors, live entertainment, and games for the kids, so make sure you don't miss this opportunity to celebrate fall with your community.
Bake an Apple-Based Dessert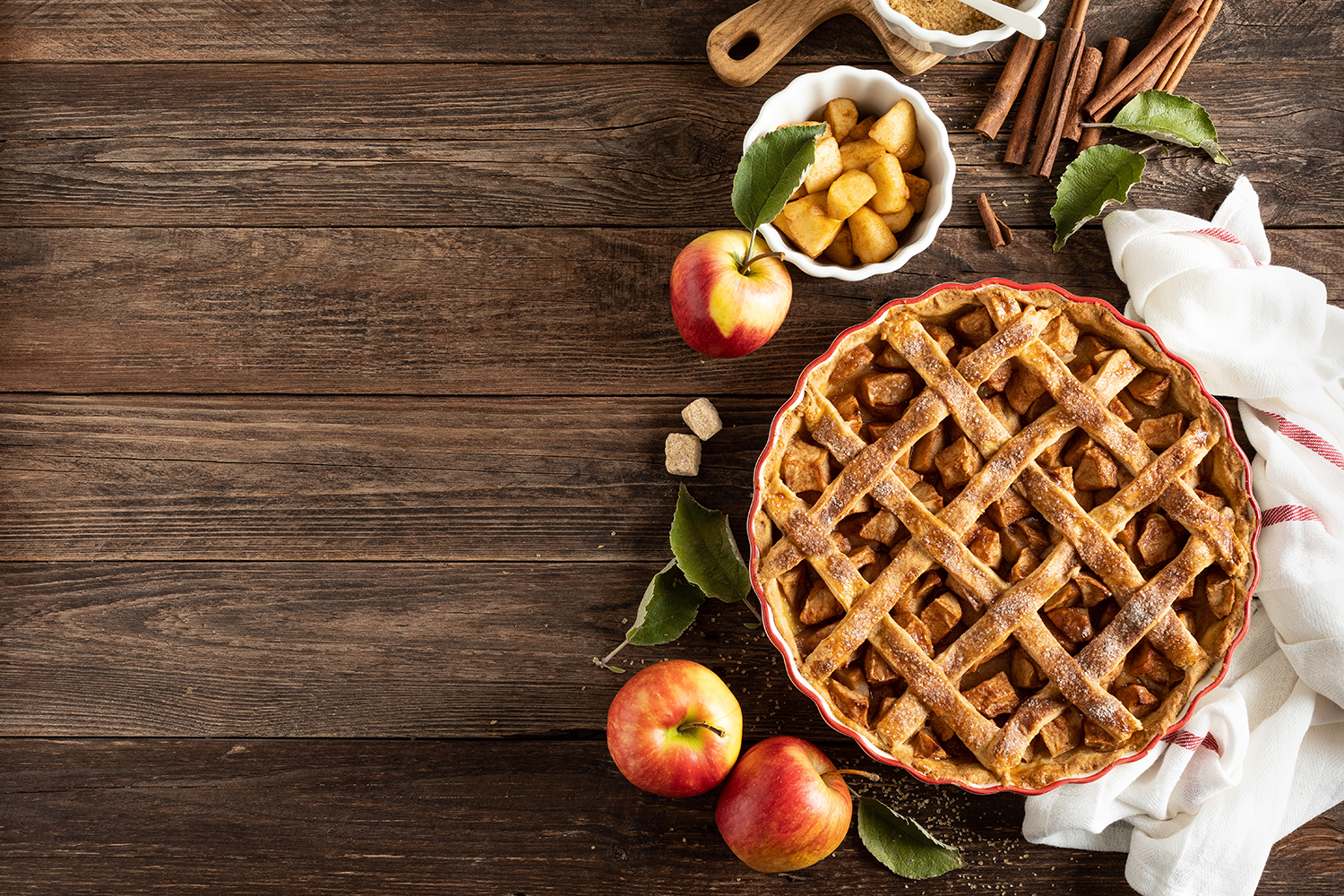 Whether or not you make your way to an orchard, your kids will love assisting you in baking a delicious fall dessert. There are plenty of desserts that feature one of fall's favorite fruits. From apple crisp to apple cobbler to classic apple pie, there are tons of options to choose from. Gather all the ingredients you will need for your chosen recipe and get to baking! Kid-friendly tasks include washing apples, rolling out pie dough, and taste-testing! 
Visit a Pumpkin Patch
Nothing says fall like visiting a pumpkin patch. These are cool places to go to, with tons of pumpkins to choose from. Walk the patch with your kids, and make sure to take some pictures together – pumpkin patches are awesome for photo opts! Everybody can pick out their own pumpkins for carving jack-o'-lanterns to display outside for Halloween. You can also take one home for more fall-inspired baking fun. Pumpkin pies, pumpkin bread, and pumpkin muffins are just a few tasty treats that come to mind here.