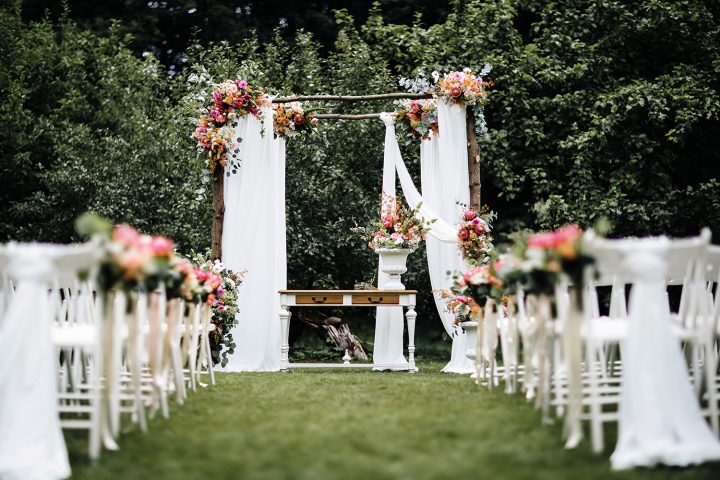 Your wedding venue is one of the most integral aspects of your wedding. It is the place your wedding is held. It hosts your big day and your closest friends and family. It provides a background to all your wedding photos and video. Choosing your wedding venue is such an important decision when it comes to wedding planning, so we are here to go over some things to consider when making your decision. We will also dive into some cool wedding venue types and what they each provide in terms of location and style. 
When it comes to choosing a wedding venue, it is important to do your research and consider your options. Here are some factors to consider:
When do you want to have your wedding?

How many guests do you plan to invite to your wedding?

Do you want to hold your wedding ceremony inside or outside?

What theme are you considering for your wedding? Is there a particular type of venue that would work best with your theme?
Your wedding venue can be a reflection of your personality, and these starter questions can guide you as you begin scouting out places for consideration. It is recommended that you visit at least 5-7 different venues before you make a final decision. Try scheduling tours of 2-3 venues at a time so that you can make quick comparisons without it becoming too overwhelming. Each tour can help you solidify what you are looking for in a venue and provide you with opportunities to refine what you want as needed. We've listed some wedding venue types below for you to consider for your big day.
Garden
Gardens are beautiful wedding venues for those that want to be surrounded by calming greenery. These venues easily become fairytale-like spaces, with blooming flowers are butterflies fluttering throughout. If you are considering an outdoor wedding, a garden can be a fantastic option for you. Check out botanical gardens in the city you wish to hold your wedding in and see what kind of packages they offer. Many have several places on the property that can be transformed into wedding spaces, depending on the size of your wedding.
Hotel or Resort
A hotel or resort can be a great, common option for your wedding venue. These places are often well-versed at holding weddings and have large event or banquet halls that you can book. There are likely packages that you can book with catering, wedding cakes, accommodations, and spa treatments all included, which make planning your wedding so much simpler! Hotels and resorts are able to accommodate large weddings and offer great amenities in general, like restaurants, spas, and pools. They are also often located in popular destinations, with great locations no matter what city you would like to have your wedding in. 
Beach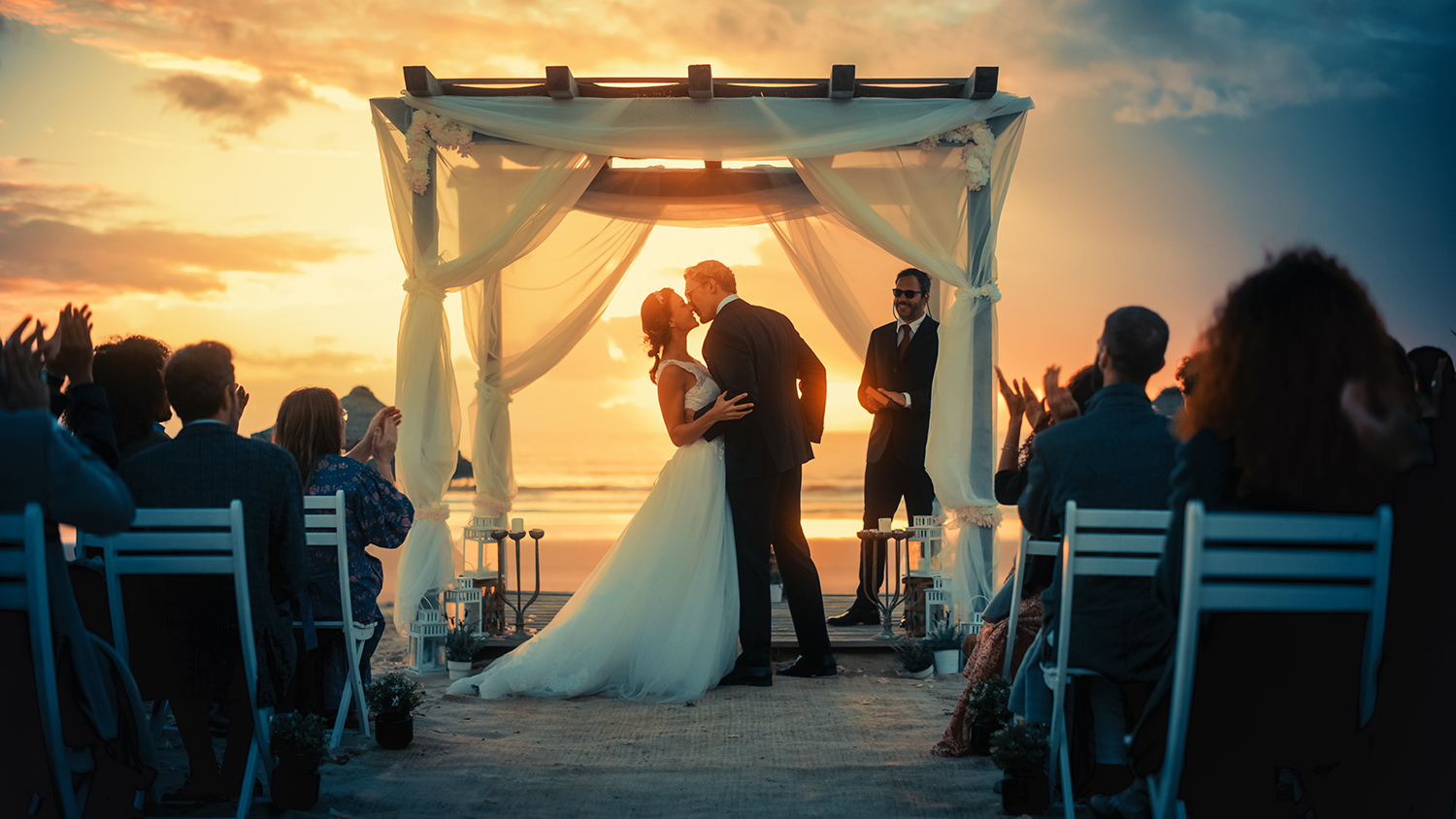 A beachside wedding is a popular outdoor wedding option. Powdery white sands, gorgeous blue waters, and the sounds of waves crashing on the shore are all alluring factors that come with having your wedding at the beach. Whether you are considering a small wedding, a large wedding, or somewhere in between, the beach can be large enough or intimate enough to accommodate your party. 
Museum
If you can spend days just wandering around a museum, they might be the perfect wedding venue for you. Having a museum for yourself and your wedding can be an exciting prospect. Many museums allow you to hold ceremonies and receptions in cool exhibits, such as amongst dinosaur fossils or in the museum's planetarium. Museums are typically located in city centers, and museum staff can possibly assist with other wedding planning aspects. If this sounds like a dream location, a museum might be the perfect wedding venue for you.
Vineyard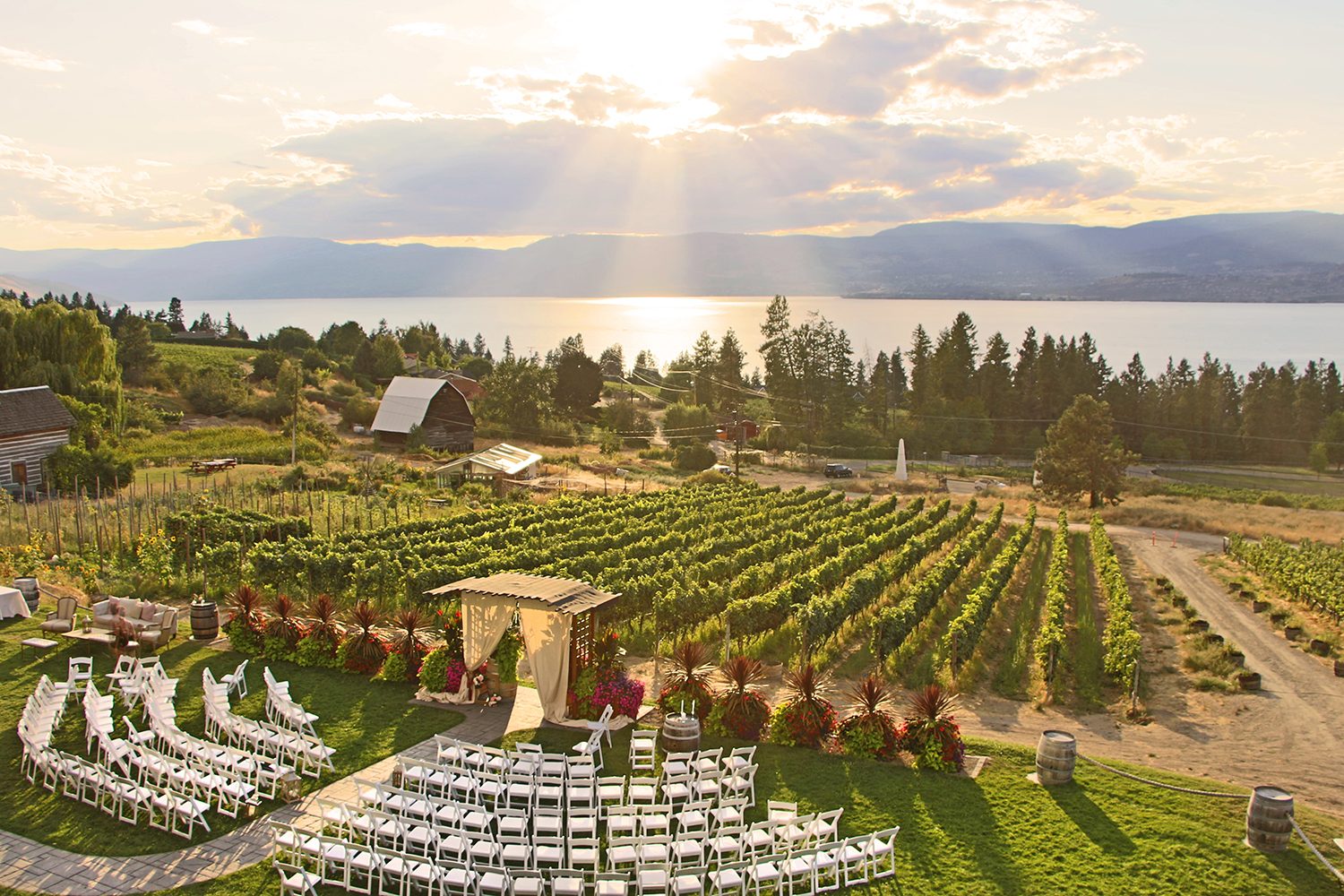 Vineyards are romantic locations with rolling fields and natural settings. They are often removed from population-heavy areas, providing a more private and quiet option for a venue. Vineyards provide spectacular backdrops for photographs. If you are looking for a well-thought-out catering menu, look no further than a vineyard! Vineyards are well-versed in putting together delicious menus with impeccable wine pairings. 
Vacation Rental
A vacation rental can be a wonderful option for those who are considering a more DIY approach. In terms of location and layout, you have many, many options to choose from. Vacation rentals are often large and luxurious, and some of them have aspects of other venue types, like a private beach or garden, or close proximity to the city. With enough rooms to accommodate your wedding party or a smaller wedding in its entirety, vacation rentals can provide an intimate getaway for your wedding. Just make sure to discuss what you are looking for with the property owner or host. They may be thrilled with the prospect of an onsite wedding – especially if professional photography and rave reviews are involved.