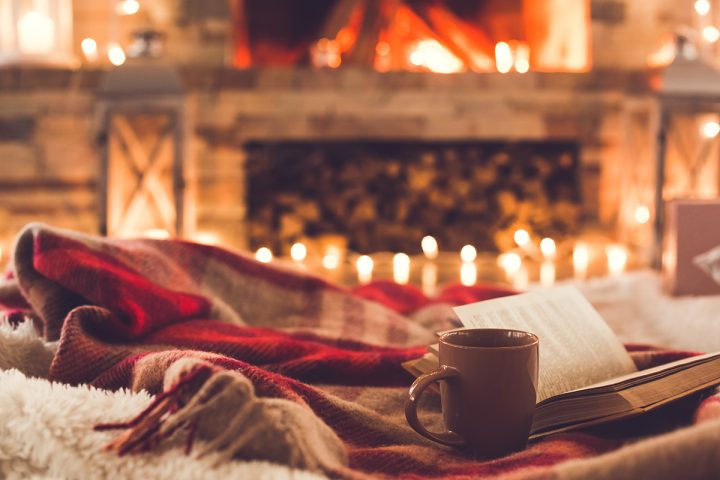 Now that we are around the middle of winter and the holidays are behind us, you might be itching to get out of town and do something different for a bit. One of the best ways you can enjoy a change of scenery is by visiting one of our favorite travel destinations! On our list, we have included sunny destinations that will let you thaw out from the cold weather and winter wonderlands where you can enjoy quintessential experiences like cozying up by the fireplace with some hot chocolate. Whatever your preference may be, we have a place for you! From major cities to smaller towns to national parks, see all the cool places you can visit this winter season.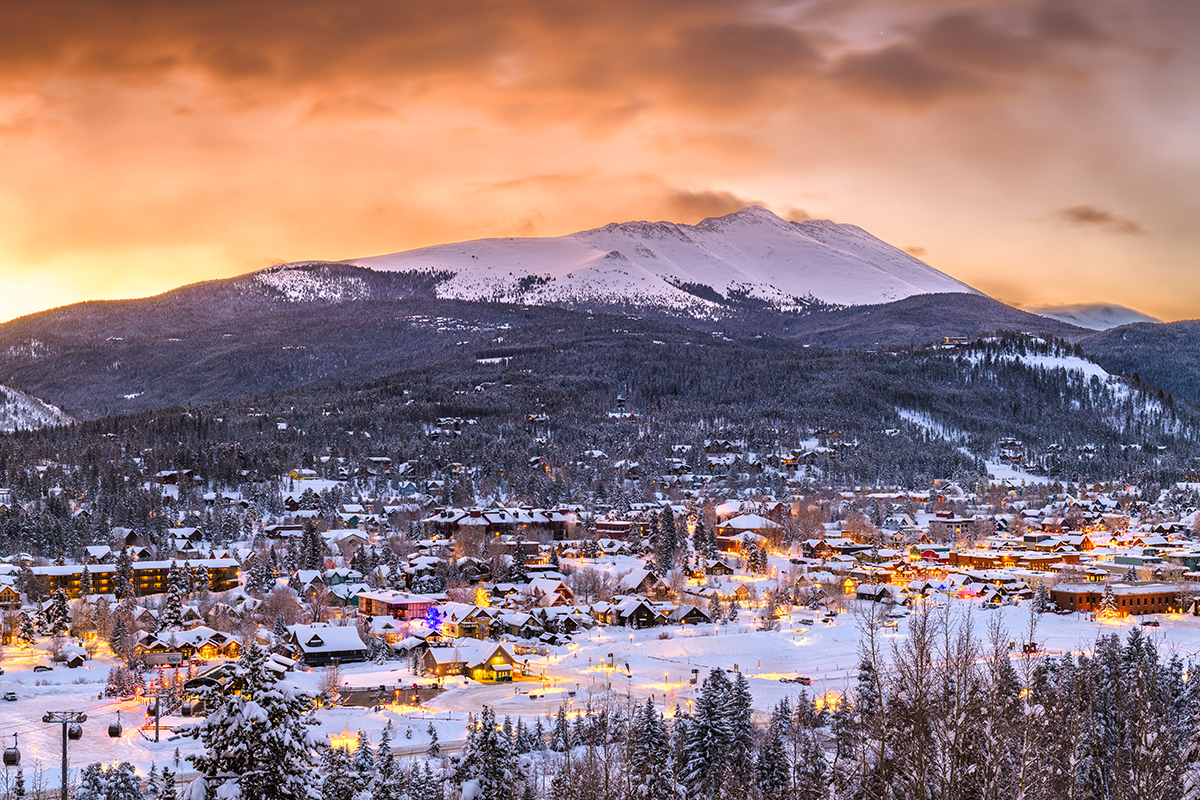 Breckenridge, Colorado 
Breckenridge, Colorado, is a ski resort town just an hour and a half away from Denver. The gorgeous town is surrounded by picturesque mountains and fresh, cool air. This place is known for its long winter season and variety of winter sports. Try your hand at skiing by exploring the area's five peaks or going sledding down a hill for a fun ride! Snowshoeing is another popular activity in Breckenridge. If you enjoy taking tours while traveling, check out the unique and thrilling guided snowmobile tours.
There are a variety of different places to stay in this Colorado town, including lodges, chalets, hotels, and resorts. Each of these places has different features, atmospheres, and amenities, so look at your options and see what the right fit for you is! Just make sure that at the end of an exciting day full of winter activities, you can warm up by a toasty fire and enjoy some hot chocolate during your trip for a cozy winter experience!
Savannah, Georgia
Savannah, Georgia, is a Southern town that is rich in history. Usually, this area can experience some unpleasant heat, but in the winter, it averages high temperatures in the 60s – perfect for walking around and seeing historical sights. Because there is so much history in this area, there are plenty of tour groups that will take you around and show you the city. There are trolley tours, walking tours, and river cruise tours, to name a few. See infamous live oak trees, museums, and shopping areas while wandering around this winter destination.
The city is also known for its many restaurants and breweries, so plan to partake in some good food and drinks while on your vacation. There are tons of lodging options in Savannah, including bed & breakfasts, historic hotels, and cool vacation rentals. Enjoy the pleasant weather and all that this city has to offer!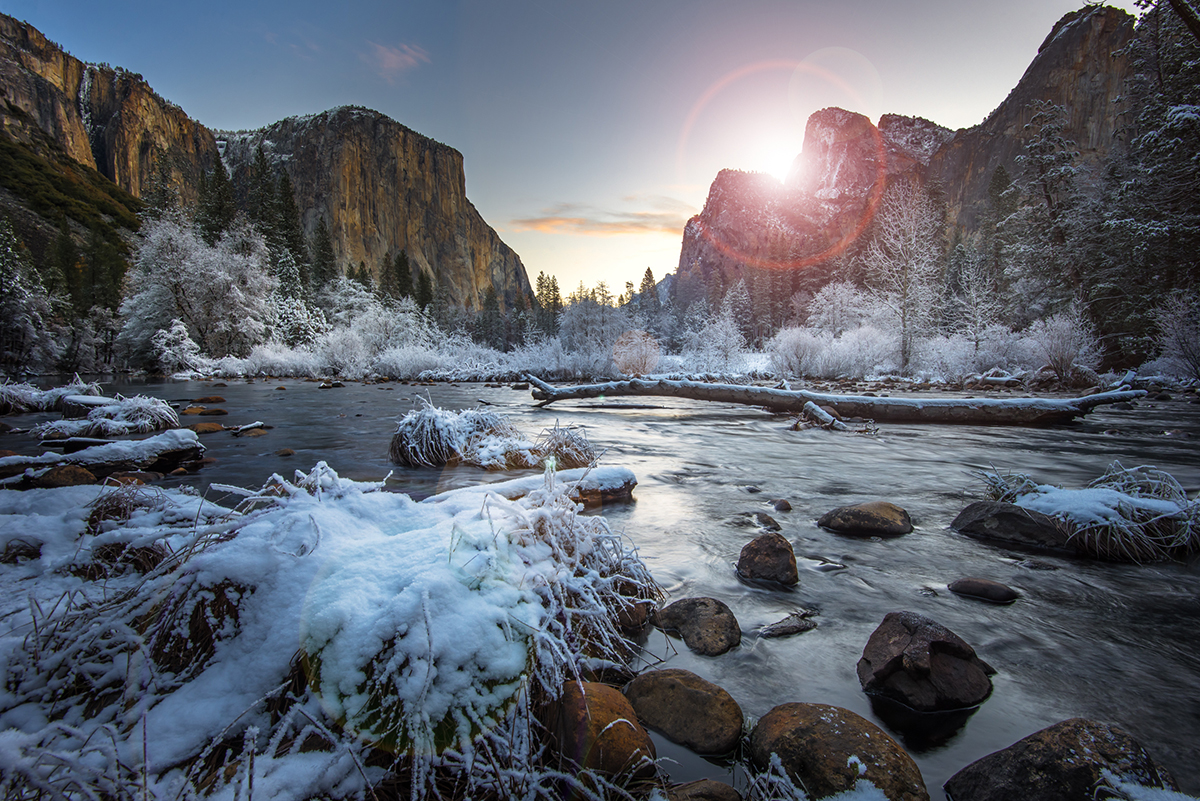 Yosemite National Park, California
Yosemite National Park, California, is one of the most well-known national parks in the country. Located in the Sierra Nevada mountains, this destination offers incredible views of mountains, lakes, and forests. This large park can be the tranquil and scenic winter destination you've been searching for, with remote areas and miles and miles of gorgeous hikes to explore. The park offers guided tours and nature walks, so look at what is scheduled beforehand if you want to learn more about the park from the experts! Biking, horseback riding, and stargazing are all popular things to do at Yosemite, in addition to winter sports like skiing and snowshoeing. 
There is a selection of different lodging options within the park that should be booked as far in advance as possible. Lodging includes a historic hotel, a luxury hotel, traditional cabins, ski huts, and more. If you are looking for a place that is scenic and remote, Yosemite might be your perfect travel spot!
New Orleans, Louisiana
New Orleans, Louisiana, is another great winter destination. Like Savannah, the city is known for having less than pleasant weather in the months surrounding summer. In the winter, the city averages high temperatures in the 60s, making it a comfortable choice to visit in the cooler months. Full of history and culture, New Orleans has plenty of different things to offer its visitors. Take a tour that will show you around the city and its history. Explore the famous French Quarter and eat some of the best beignets. The city hosts a wide variety of festivals, like Mardi Gras, so check to see if anything special is going on during your visit.
Bourbon Street and Frenchmen Street are known for having their vibrant nightlife. Have drinks, listen to live music, and dance your heart out in this exciting area. New Orleans also has some cool museums to check out – whether you are looking for art, history, or even a Mardi Gras museum! For lodging, there are a bunch of boutique hotels and bed & breakfasts in this city – especially in and near the French Quarter. Staying in this area makes it especially easy to walk around and see all the different things New Orleans is known for!