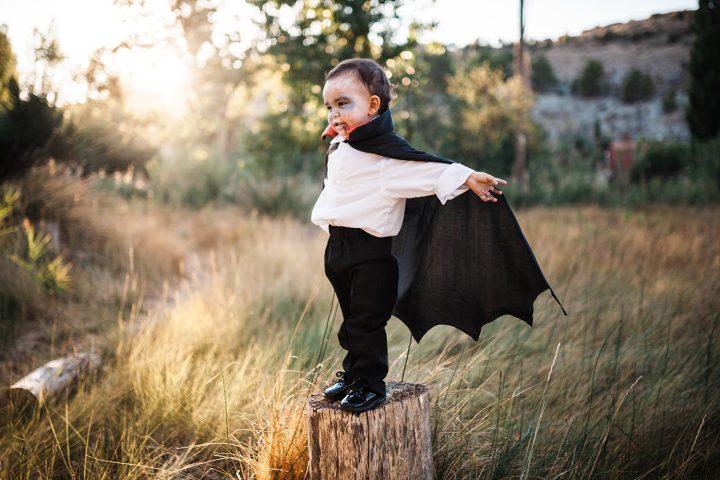 Can you believe that Halloween is just around the corner already? If you are scrambling to plan some entertaining and timely things to do with your kids, look no further! There are tons of fun seasonal activities to participate in during this time of year, and it doesn't all have to be scary. In fact, there are plenty of enjoyable Halloween activities that you can do with the kiddos this month, from pumpkin carving to baking spooky desserts to movie marathons and more. These ideas are all engaging and family-friendly. Check out our suggestions for fun, Halloween-inspired things to do with the kids that will make for a memorable holiday.
Carve Pumpkins Together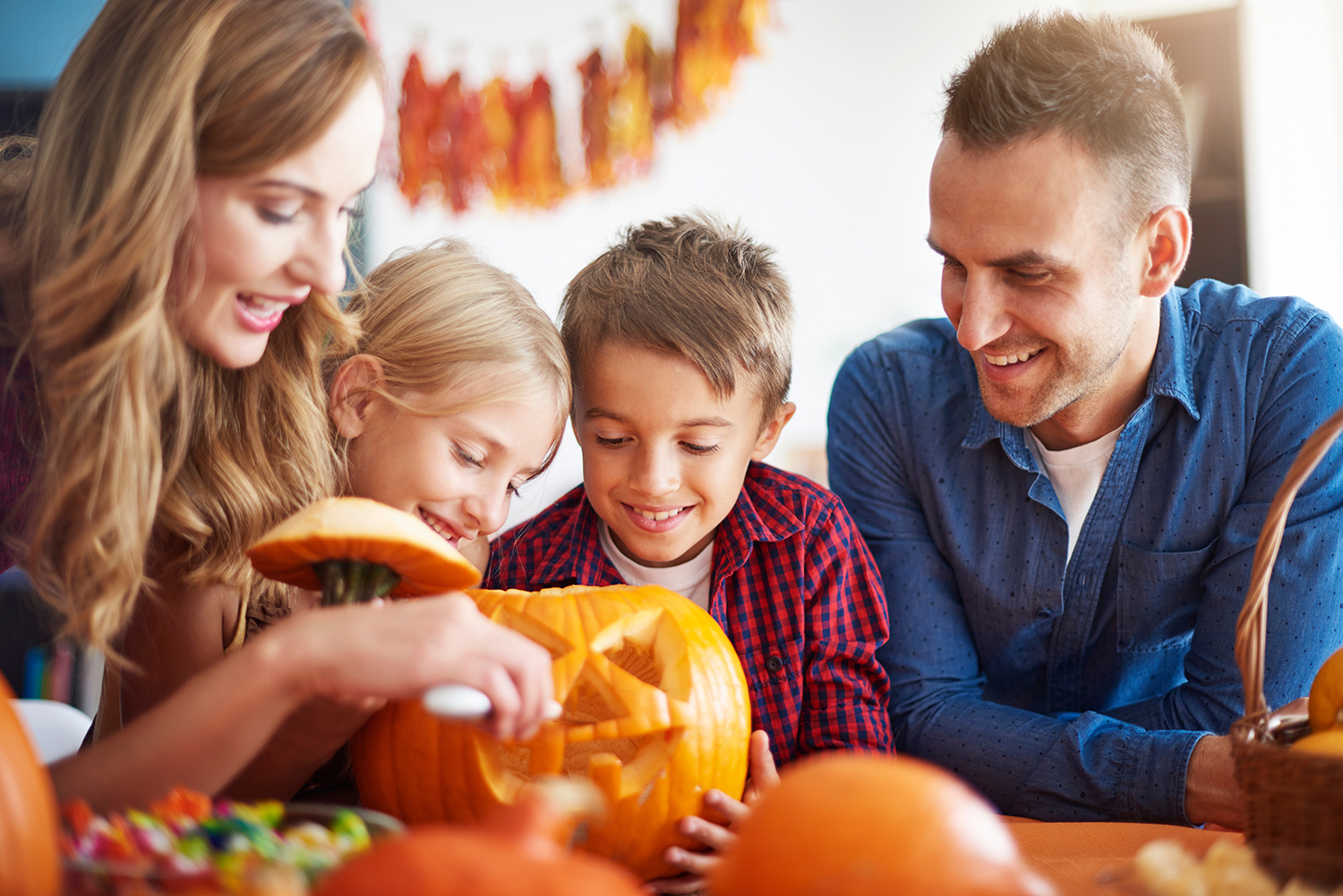 Carving pumpkins is a classic, iconic Halloween activity. You can make your way to the grocery store for pumpkins or go to a local pumpkin patch for the grandest selection. Once you and your kids have each secured your choice pumpkin, get ready to head home for the best part: decorating! You will need a big workspace covered with trash bags or newspaper, markers for tracing designs, a knife for cutting and carving, a spoon to scoop and clean the inside of the pumpkin, and candles or LED lights to light up your masterpieces once they are complete. There are so many ways to go about decorating your pumpkins, from traditional jack-o'-lantern faces with big smiles and spooky eyes to Halloween creatures like bats and cats. You don't even have to carve a Halloween-themed pumpkin – if your kid loves Sesame Street or Bluey, for example, you can carve their favorite characters into their pumpkin. Go online for stencil templates that take out the guesswork here. Have a great time and get creative carving so that you can deck out your front door with this cool Halloween activity!
Have a Halloween Movie Marathon
A Halloween movie marathon is an easy way to get into the Halloween spirit. If your kids haven't seen the classic, kid-friendly Halloween movies yet, this is a perfect time to introduce them to them! Round up your choice movies for the marathon – some favorites include Hocus Pocus, Halloweentown, It's the Great Pumpkin, Charlie Brown, and The Nightmare Before Christmas. Queue up the movies, and don't forget snacks like popcorn and candy! If your kiddos don't like sitting still for multiple movies, consider spreading the movie marathon across a few days, watching a movie a day. Viewing these Halloween movies can become a fun annual tradition!
Get Eerie with Halloween Story Time
Scary stories are a Halloween staple. If you enjoy telling ghostly tales, maybe your kids will enjoy hearing them! You will want to choose stories that are just the right amount of spooky but not too scary. For Halloween story time, it's important to get the environment just right. Some options include a bonfire at night while camping or in the backyard, or in the living room after transforming it by constructing a blanket fort. A flashlight is your best friend for eerie lighting. Hold it under your chin for the best shadowy effects. For the stories, you can make up your own creative adventures, or you can check online or at the library for great stories to read from that will thrill and intrigue your audience. Your kids might be inspired to share their own too! Take turns sharing Halloween stories for a fun, interesting evening full of spooky ideas. 
Bake a Spooky Dessert
Indulge your sweet tooth as a family by baking some Halloween-themed desserts. There are tons of interesting and delicious recipes to choose from, from easy sugar cookies with Halloween-inspired cookie cutters and decorative frostings for spooky cookies to Rice Krispie pumpkins to Frankenstein brownies. You can't go wrong experimenting with some tasty new recipes! Make sure you have plenty of candies and frosting to tack on to your desserts for some creative and sweet baking with your kids. And if your kitchen ends up looking like an experiment went wrong by the end of it – that's all part of the theme, right? 
Decorate the Car for Trunk-or-Treat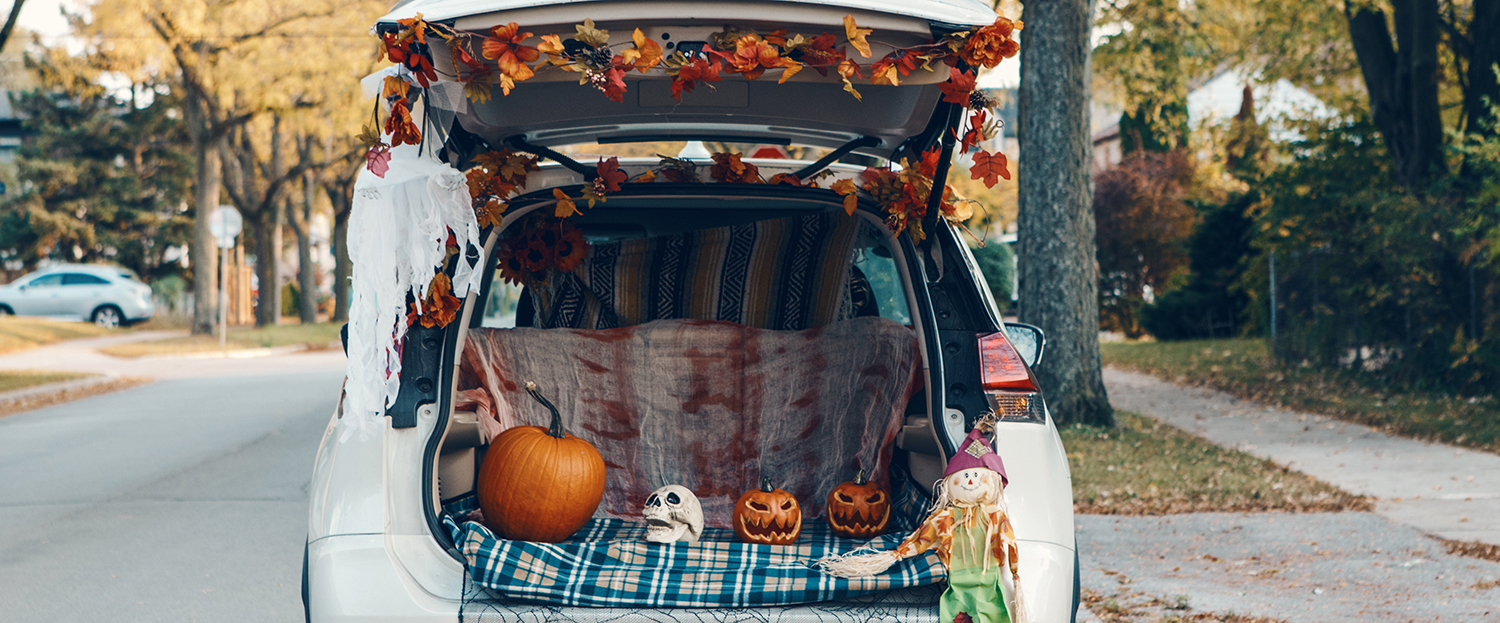 A lot of areas have introduced Trunk-or-Treat nights in recent years, which are fun and safe alternatives to door-to-door trick-or-treating. These events are usually held in school or mall parking lots and include decking out the trunk of your car with Halloween-themed décor. Kids can go from car to car collecting candy in their costumes. If you plan on attending a trunk-or-treat event, consider decorating the trunk of your car as a family. Decide on a fun theme and make a trip to the craft store for supplies. Have fun setting up your trunk with cool, spooky themes and sample your chosen candy selection for the event – you know, just to make sure it's a good option to hand out!