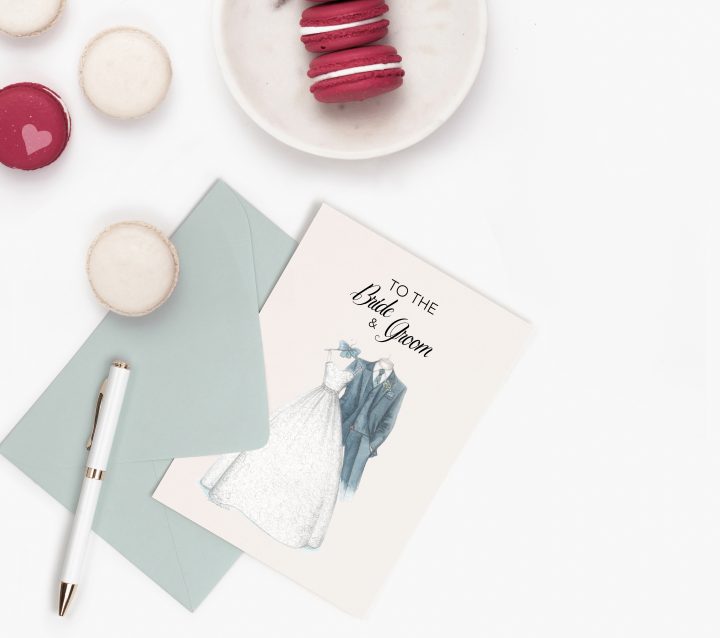 Enter: the experience generation. We live for everything and want for nothing. Well, almost nothing: other than three weeks on an African Safari in a "rugged" 5-star hotel; the opportunity to jump out of a plane after only a weeks worth of skydiving lessons; or dinner reservations for two at the highly coveted Rao's.
That's right, these are a few, amongst many outside the box wedding gifts that couples, as of recent, are requesting. And like dutiful little bridesmaids and guests, we are gifting.
At the very least, these soon-to-be newly-weds know what they want and aren't afraid to ask for it. This way no one is left purchasing bedding or towels that will never be used, and we can spend our brain power trying to decipher the wedding invites dress code that reads: country chic, WTF? If weddings today are as unique as ever, it would only make sense that gift registries would follow suit.
There are some etiquette rules that have stood the test of time, and bypassing the registry is still a major party foul. The sky's the limit nowadays, so you might as well register for the things you want. Even if those things aren't necessarily things, and even if your great Aunt Mildred is scratching her head wishing you selected HER China pattern for your own.

And now, without further  "I do", some wild and crazy suggestions:

You Better Work…Covergirl
Perhaps an easy to use, easy to travel with a camera would be registry worthy. I know we think our iPhones can do everything these days, and they pretty much can but the video and picture quality can't top the one below. The best DSLR quality for the Instagram-obsessed.
I'm not only the president but also a member
A membership or subscription to whatever meets your fancy: Perhaps, to a wine of the month club or cheese of the month club. Because isn't everybody a bit of a foodie and wine connoisseur these days? (check out, Murray's cheese of the month club)
Concert Tickets
Tickets to a Music Festival, like Austin City Limits, Coachella, or the NewLo jazz festival. The Woodstock generation might start to understand what you're talking about now!!!  But, seriously, why not sit in the front row with your BAE to hear your favorite performers crooning to you and yours. Who cares that you won't be able to hear for days, you'll get used to the selective hearing thing the longer your married… oops, did I just say that out loud.
Your Pup
If you love your dog almost as much as your fiancé: register for a doggy walker, doggy day care or doggy spa packages. You might as well get something you'll use, because who is going to care of your finicky frenchie, Napoleon unless you are staying at a pet friendly hotel in the Maldives

It's Five O'Clock Somewhere
How about adding to the outdoor newlywed tailgating experience by registering and upgrading your cooler? That is equally practical as well as cool… In white, of course…
Maybe, your special day has passed. Maybe you went "traditional," like fine China, silver, or bedding. That worked for you, but remember, the hosts of the wedding set the tone, and your job is to zip your lip, throw away the key, and graciously follow the engaged couples lead when it comes to gifting.
Nowadays, there really isn't a "one size fits most" rule and you can trust that your anything but ordinary gift will make the newly-weds very happy.