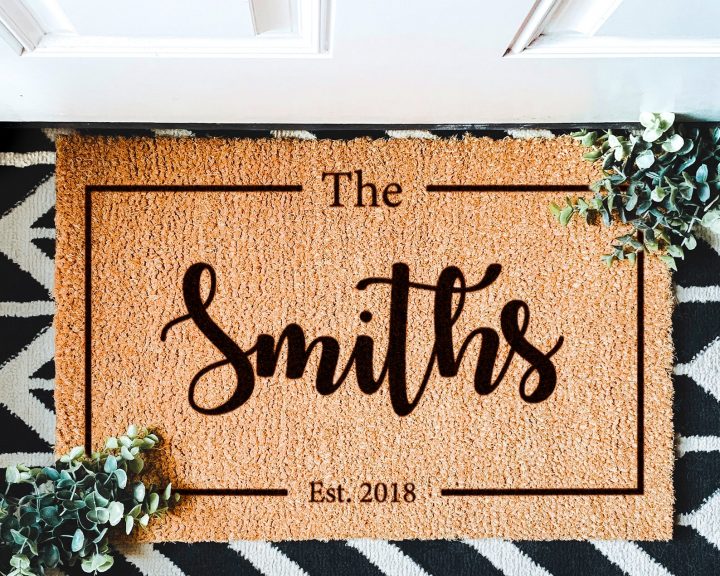 So, your first holiday as a newly married couple is approaching and you may be starting to search for the perfect gift to commemorate this day. Even though you have celebrated together before, the first holiday together after marriage is something special. Whether you're looking for a gift for the sentimental spouse, or perhaps seeking ideas that may have been left off your registry, we've created this list with you in mind.
PRINTED VOWS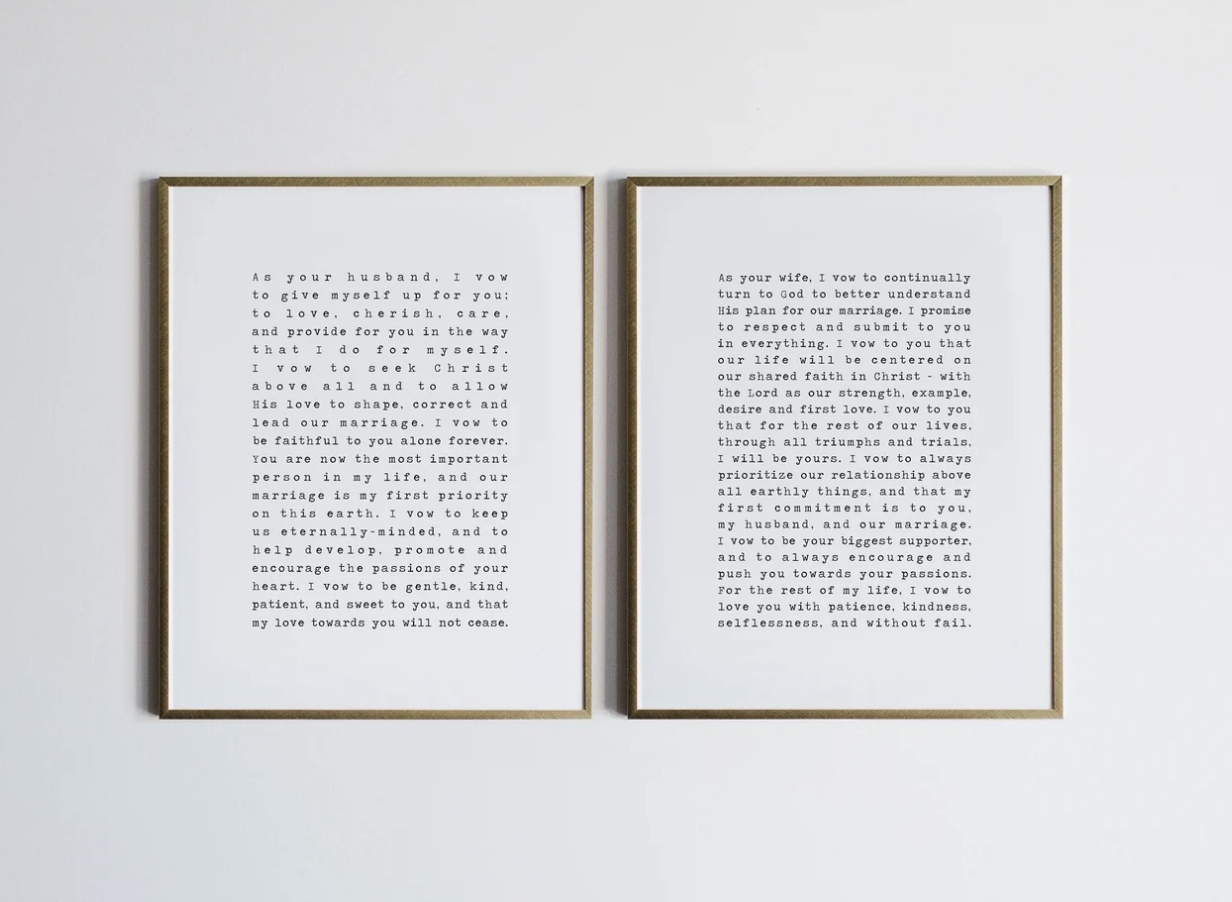 Did you and your spouse share personal vows on your wedding day? Get these important and loving promises documented in a keep piece you can display for years to come. This set of prints from Etsy is a beautiful way to showcase your vows as wall art and would be the perfect intimate gift for your first holiday.
DATE NIGHT BOOK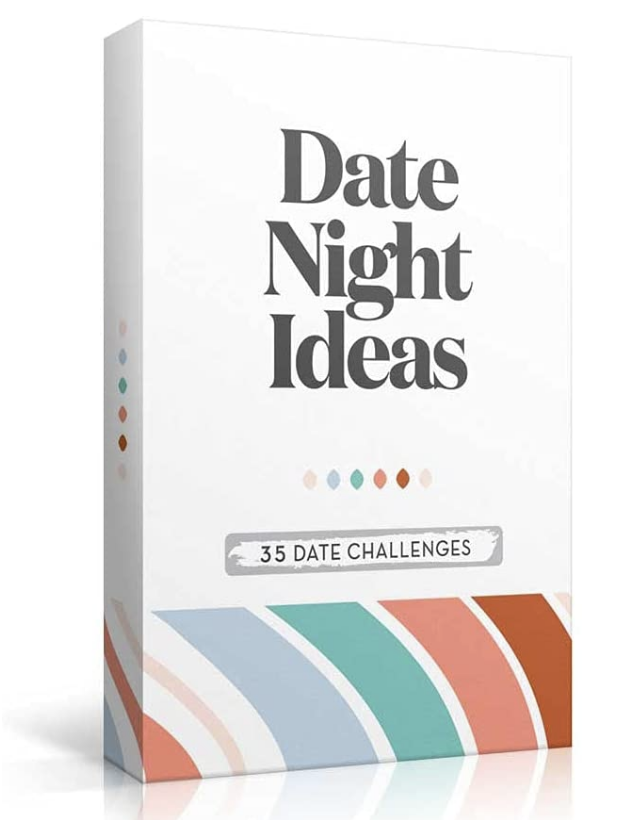 For the fun and adventurous couple, try gifting your spouse with this date night book. Packed with 35 unique date ideas, each one is hidden behind a scratch off. Once the idea is scratched off, the date idea must be attempted. This is a great way to keep date night exciting and new, and would make a fun first gift for your spouse.
MATCHING PAJAMAS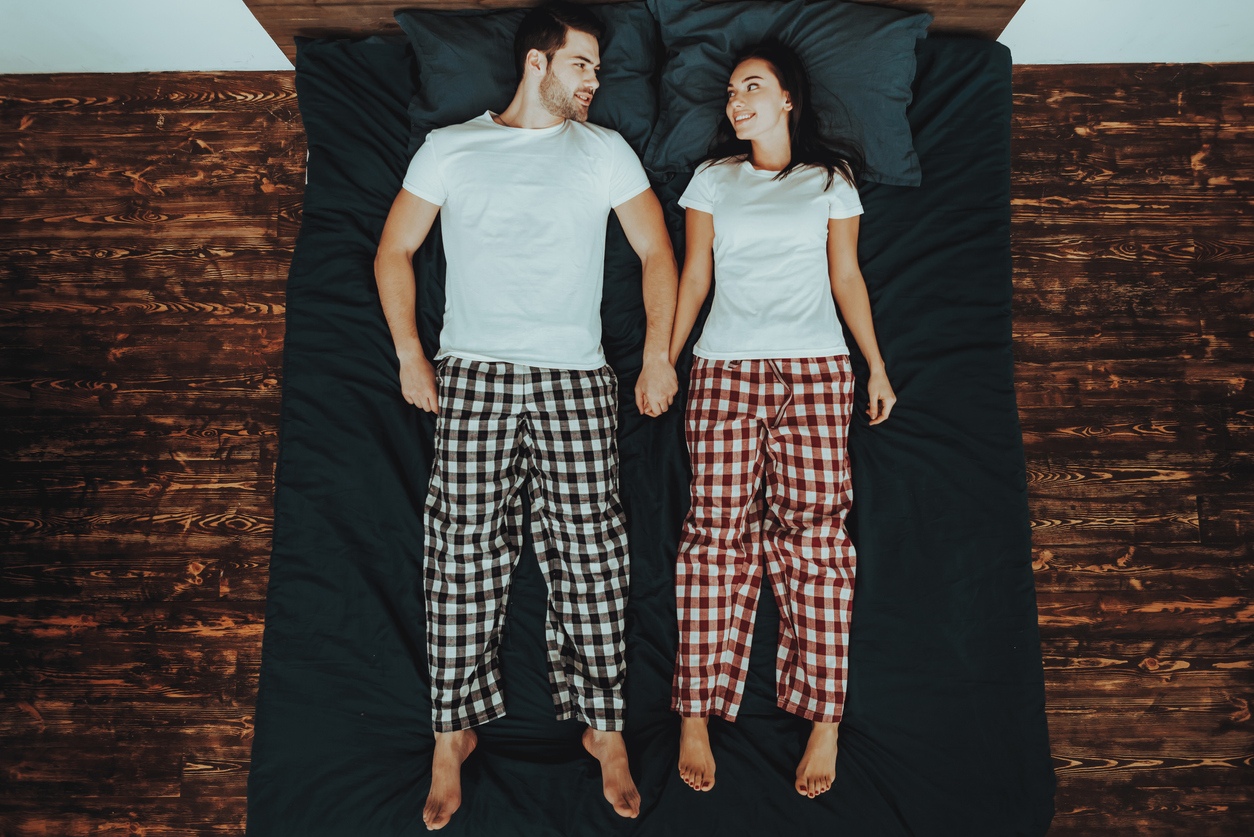 Holiday pajamas are a classic, and matching ones are a must for your first holiday together. If you have a fur baby, feel free to include them and bundle up in your pj's for your festivities. Don't forget to take a family photo gathered up under the tree!
GROOMING KIT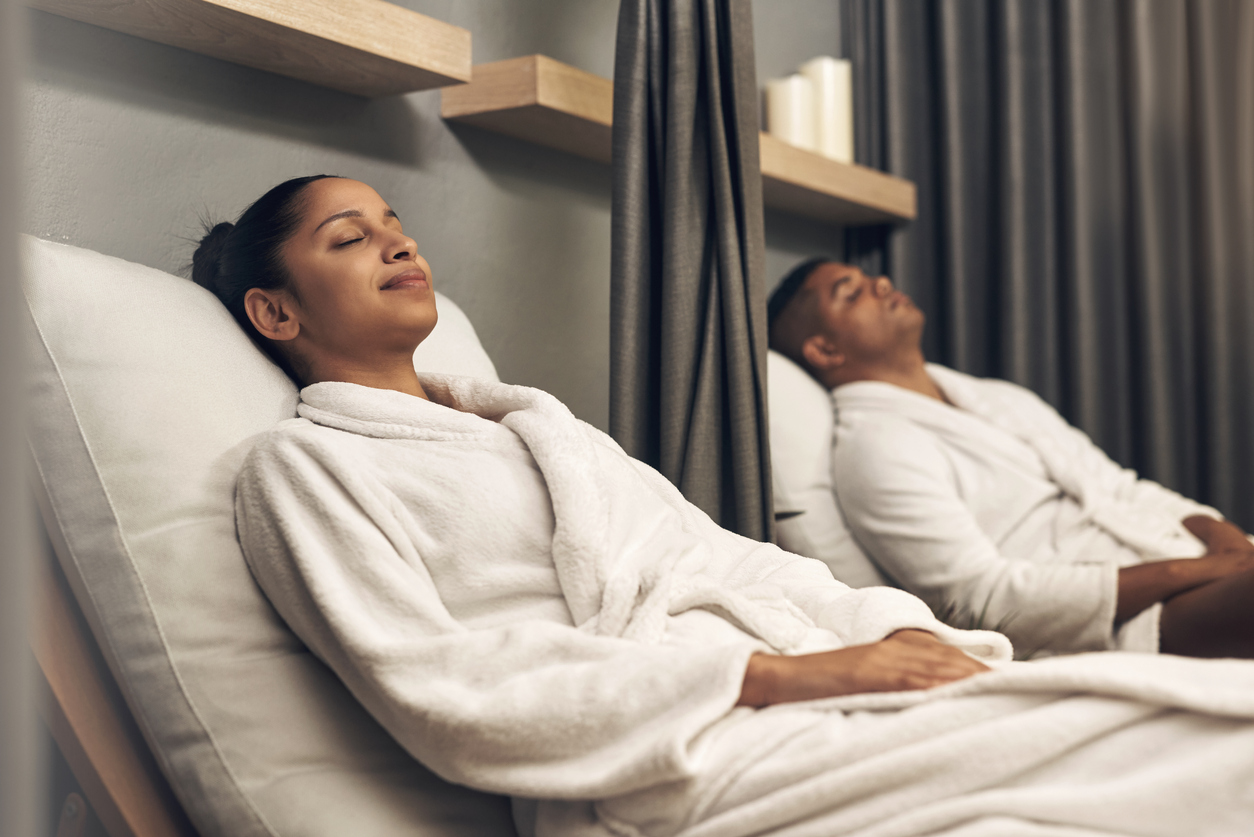 Skincare and spa kits can often be misconstrued as primarily for women, but men love to feel pampered too. If your spouse takes care of a beard, consider gifting him with a beard kit. It will make every shave day feel like a spa day, and he will be sure to feel special and cared for.
JEWELRY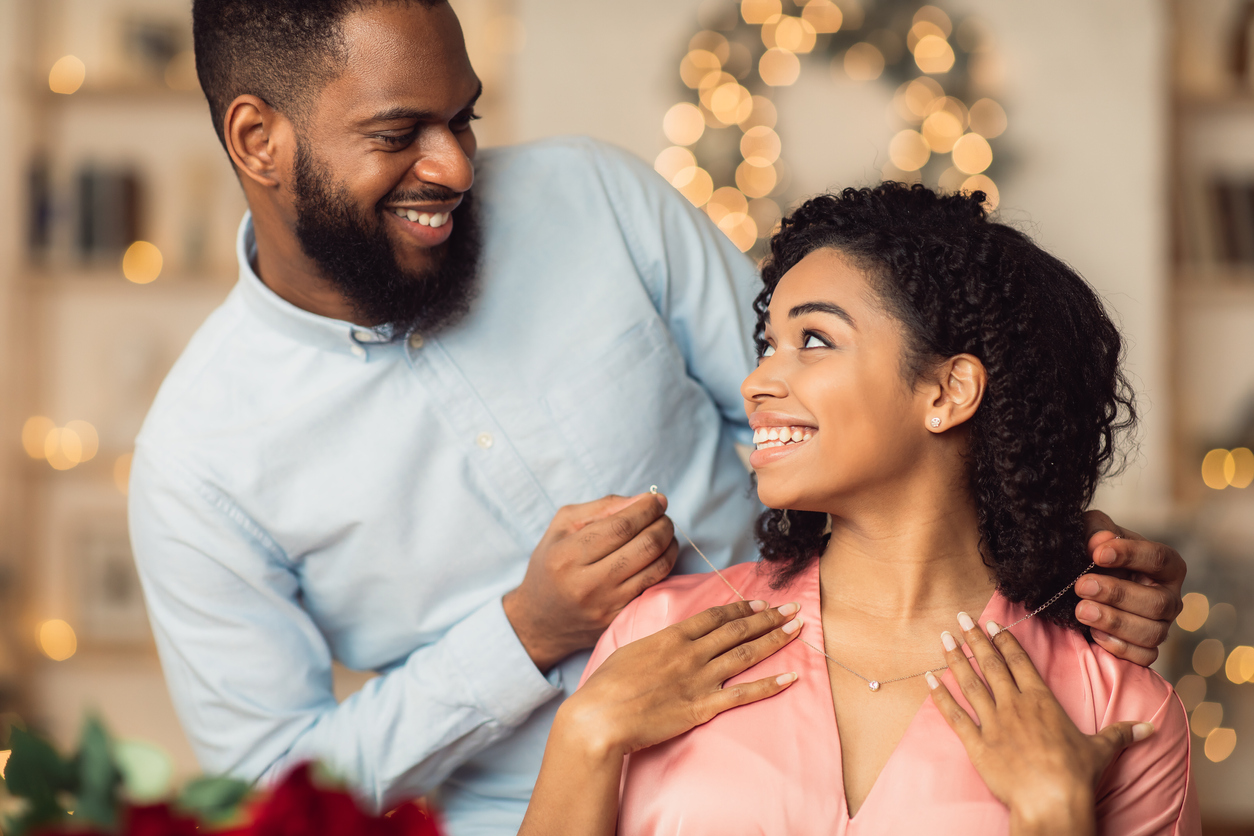 What would a holiday gift list be without this suggestion? A precious testament of love, a piece of jewelry is a perfect gift for your first holiday together. You could grab a piece he or she has been eyeing, or pick out a surprise. Along a similar vein, if your spouse works with their hands at their job and their wedding band is at risk of damage, you could gift him or her with a silicone wedding band. This wearable keeps your special wedding rings safe, while still allowing you to have the special symbol on your finger.
APRON
If your spouse is the one who does most of the cooking, an apron is a thoughtful gift for the holidays. You could get one personalized, or go for one with many pockets and places to keep tools. This gift may be something your spouse would not have thought to get for themselves, but will be glad to have on hand when the daily task comes around.
CARRY ON LUGGAGE
Perfect for the couple with plans of travel, gift an upgraded pair of carry on luggage bags for you and your spouse. Inside, you could include travel brochures of the place you two plan on visiting next, or mementos of places you've been before. Not only will it spark those dreams of travel when your spouse receives it, this gift is a practical one that will last years.  
WINE SET
For the spouse who enjoys quality time and a glass of wine, consider gifting a wine gift set. This gift set includes two bottles of wine and a rustic style cheese board. To use for date night, pair with your spouse's favorite fruits and cheeses. This gift packs meaning as it is not just an item, but an avenue to nurture love and create memories together.
PERSONALIZED DOORMAT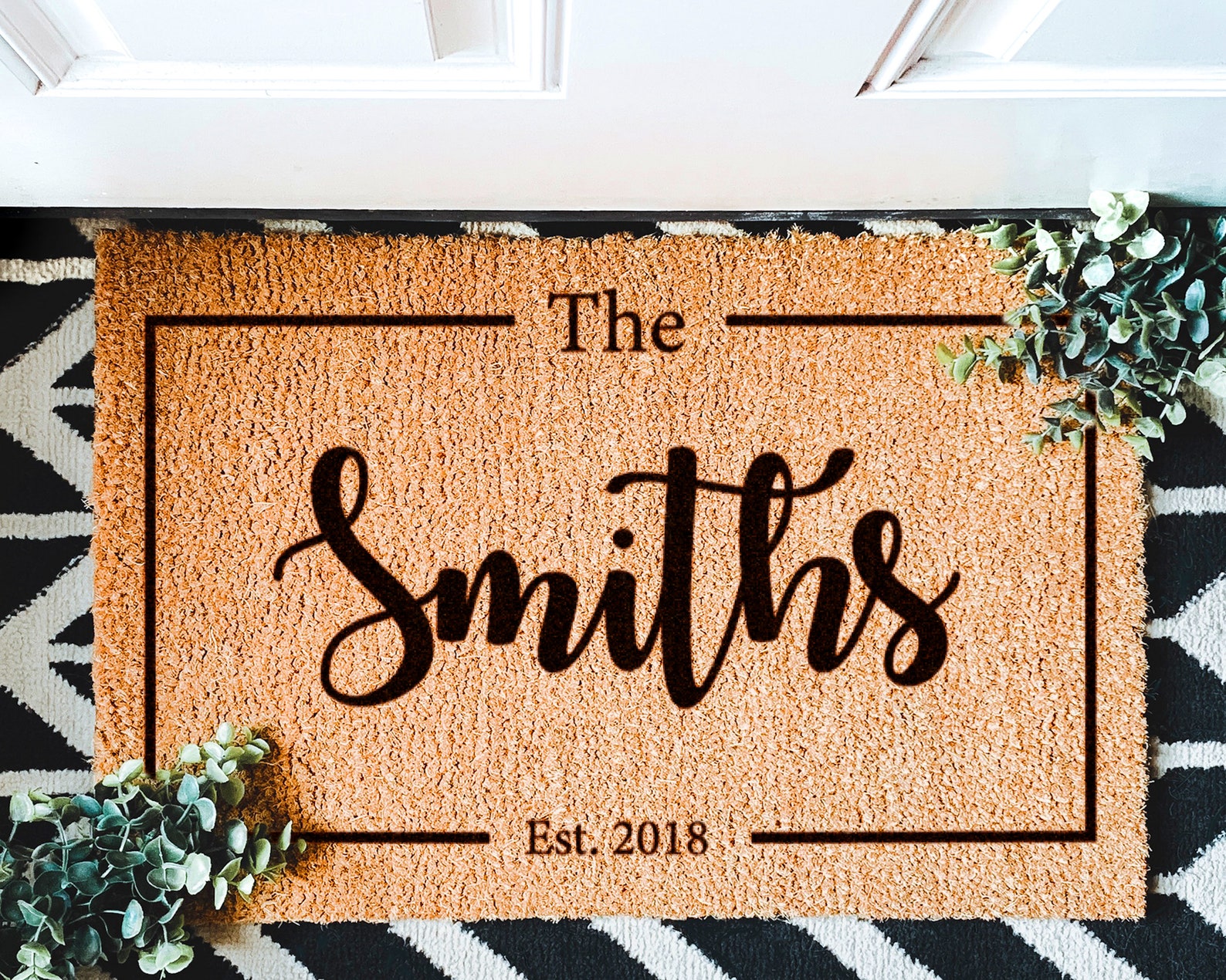 If you or your spouse has decided to change their name, consider displaying your new family name as you welcome visitors with this custom doormat. You can order it in various styles and sizes, ensuring it's right for your home. This gift is a fun way to personalize your first home together and celebrate becoming a newly formed family.
TOOL SET
This gift may be one that gets overlooked on the registry, but is a must have for a new home together. If your spouse is the handy type, they're going to need a drill and tool set. Whether it's to hang some shelves or fix a leaky faucet, the right tool is a must have in your home and this would be a much needed first holiday gift.
WALL ART
If you've yet to decorate the walls of your home, consider gifting your spouse with a piece of wall art. This could be a piece from an artist or photographer they're a fan of, or a shot of one of their favorite places. Another way to personalize the walls of your home is with photos of each other. Printed and framed photos of one of your favorite days, your wedding day, is a lovely first gift for your spouse.
THE PERFECT GIFT
Finding the right gift for your spouse shouldn't be stressful, but rewarding and fun. Don't overthink it, and keep in mind your spouse loves you and will be grateful for anything they receive. It isn't so much about the material things, but the love and care that went into choosing the gift for each other.
Sources:
https://www.marthastewart.com/7933802/first-married-holiday-gift-guide
https://www.brides.com/gallery/holiday-gift-ideas-for-your-first-christmas-together
https://www.thekitchn.com/5-small-appliances-that-belong-on-your-wedding-registry-and-2-that-don-t-241726
https://www.insideweddings.com/news/wedding-registry/17-items-couples-often-forget-on-their-registry/41282/
https://www.etsy.com/listing/742560694/wedding-vows-set-of-two-custom-art?gpla=1&gao=1&&utm_source=google&utm_medium=cpc&utm_campaign=shopping_us_ps-a-art_and_collectibles-prints-digital_prints&utm_custom1=_k_CjwKCAiAhreNBhAYEiwAFGGKPGqTb_NS133vJ2D9W0nl1MHqSjOZkL1OoPKAwfeYNJhMqauPsAy3fRoC6asQAvD_BwE_k_&utm_content=go_12565614185_119519592917_507187203534_pla-328046931108_c__742560694_12059121&utm_custom2=12565614185&gclid=CjwKCAiAhreNBhAYEiwAFGGKPGqTb_NS133vJ2D9W0nl1MHqSjOZkL1OoPKAwfeYNJhMqauPsAy3fRoC6asQAvD_BwE
https://www.ulta.com/p/beard-grooming-kit-xlsImpprod17001043
https://www.wine.com/product/90-point-wine-and-slate-cheese-board-gift-set/529993
https://www.etsy.com/listing/1020453439/housewarming-gift-wedding-gift-custom?plkey=363d4f334e13c49b0a905b28e5c3a14bb89421af%3A1020453439&ga_order=most_relevant&ga_search_type=all&ga_view_type=gallery&ga_search_query=custom+doormat&ref=sc_gallery-1-8&pro=1
https://www.walmart.com/ip/BLACK-DECKER-12-Volt-MAX-Lithium-Drill-And-59-Piece-Project-Kit-BDCDD12PK-Tool-Sets/55171907?wmlspartner=wlpa&selectedSellerId=12988