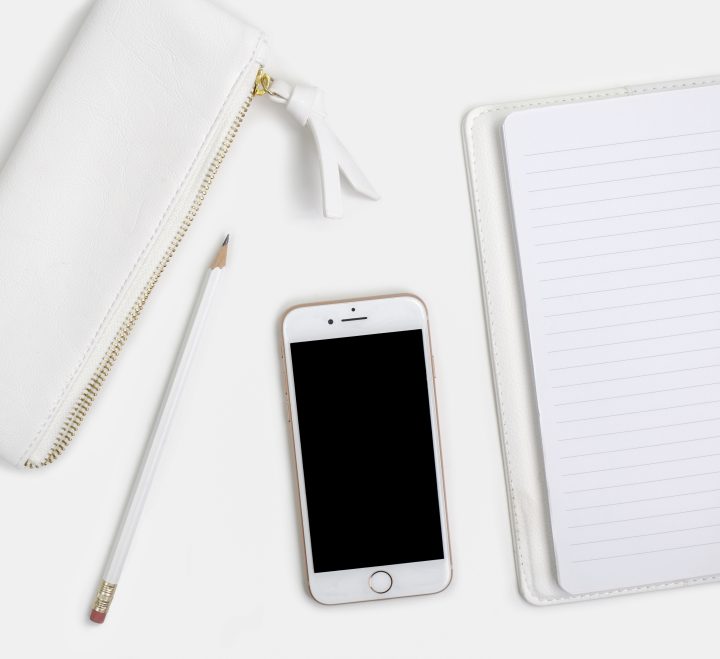 Wedding Budget Saving Tips
If you could describe a wedding in three words, what would they be? 
If you've never had a wedding of your own, then let me take the words right out of your mouth. Beautiful. Elegant. Fun.
Yeah, yeah, I get it, being a guest is the frickin' best because unless you're the bride or groom, you didn't pay for anything. You went all dolled up, ate a filet mignon steak with a side of couscous, got drunk, and went home. That's what guests do, and I know this because I attend over three weddings a month. 
My three words? Too. Damn. Expensive.
According to Business Insider, "The average wedding cost in the US is $33,391". I've been married since 2017, and I am still in debt for the extravagant wedding my in-laws persisted we have. They only have one son so you can imagine how that conversation went.  
Anyways, there are several things you can do that will help you save hundreds of dollars on your special day.
Here are our top four.
1. Scratch Off Anyone You Haven't Seen In 2+ Years
Let's be real. Does your great uncle Paul from your mom's side that you haven't seen in over five years really need to be invited? I know when it comes to creating a guest list for your special day, you want the whole world to know, but think of it this way: the more people come, the more money out of your pocket.
Honestly, I get it. At some point, you feel an obligation to invite some people even though you barely know them. While my husband and I were creating the guest list at the time, we were incredibly stressed out because more than half the people on the list were closer to our parents, not to us. It rounded up to over 200 people. 
A word of advice? Cut out anybody you haven't spoken or heard from in the past two years. Explain to your parents and future in-laws that you would rather save that extra cash for something that will benefit you and your partner in the near future.
2. You Don't Need Filet Mignon With Couscous
You can't have starving guests. Even though prices vary per guest in every state, you're looking at an average of $85 per plate. And that's the not so fancy weddings. If you want a New York wedding, you're looking at an $80,000 fee.
Here I thought California was too expensive.
So what do you do? If you're looking to save money, then I'll tell you what you don't do, and that is hiring a caterer. As soon as you mention the M word (married), anything that will cost ten bucks will jump to a hundred. We know it's the same product, but we're under so much stress at the time that we couldn't give a shit, am I right?
If you have any close friends that run family-owned restaurants or if your family is in the food industry, you can always ask them to cater! It doesn't need to be anything fancy because I promise you, people just want to eat. I had a friend who served chicken thighs on top of basmati rice at her wedding, and you better believe it was the best darn thing I've ever tasted.
So no need to over think the food because you're not going to look back on this day and think, "I should have gone with the $8000 caterers".
3. Mother Nature is Your New Wedding Venue
Haven't you heard? That's, like, totally a thing now.
Renting out a plaza for your wedding reception is crazy expensive. I know this because mine cost me a thousand for the night.
Lately, I have been noticing a ton of people planning their wedding in their backyard. There are a few who also use public parks because it's already fixed up beautifully without costing a dime.
Bridal Musings does a wonderful job on how to set up a backyard wedding.
4. Skip The Bouquet and Settle For A Single Rose
For a few of my brides, this might strike a nerve. If you're one of those brides who want to preserve your bouquet in a glass frame, then by all means, skip this step. Before I continue, I would just like to state that I have been to weddings without a single flower in sight and I have been to weddings where over $2000 was spent only on flowers.
Other than your bouquet, you need to keep in mind the bridesmaids, the flower girls, the corsages, table centerpieces, and much more that I can't remember at the moment.
Also, flowers die. Imagine spending $2000 on flowers just for them to die that same night. Holy crap, you can buy a used car with that amount of money. Now, there are alternatives to flowers such as candles, crystal vases, goldfish bowls with petals, and even fake flowers. If flowers are a must, then keep them to a minimal.
If you're the DIY'er in the family, then all you need is to pick a few roses from your nearest public park and get to working.
The list goes on and on…and on. Shop for your dress or tux off the clearance rack, ask family and friends to help with the setup instead of buying professional work, buy affordable wedding rings, stay in state for the honeymoon, set up karaoke instead of hiring a DJ. 
Ok, maybe that last one isn't necessary, but you get my point.